How to measure honey
Measuring honey, or other sticky ingredients, can be a timely and messy pain. Lucky for you, we have the best (and easiest) trick to get that honey to stop sticking!
If you spray the cup or spoon that you are using to measure with a bit of Pam or smear vegetable oil on it, the honey will pour out a million times quicker and easier. It is better than wasting half of your honey!
Creamy ice cream every time
Fine, so this isn't exactly a cooking tip, but hey, ice cream counts as food (right?), so we're keeping this one on the list. If you love ice cream but dread pulling it out from the freezer and having to wait 15 minutes before being able to scoop it, we might have the solution.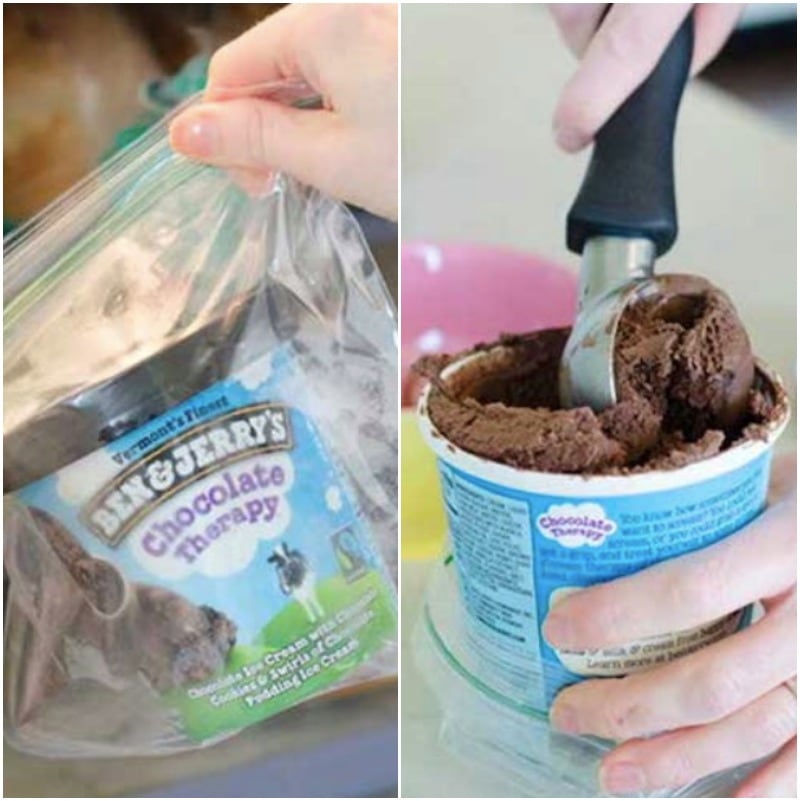 Next time you buy a pint of your favorite dessert, try keeping it inside a zip-top freezer bag – it should maintain it soft and scoopable at any time.
Save your herbs
Fresh herbs can bring life to your cooking like nothing else can, but due to them having such a short shelf-life, we rarely make fresh herbs part of our weekly shop! However, it doesn't have to be this way.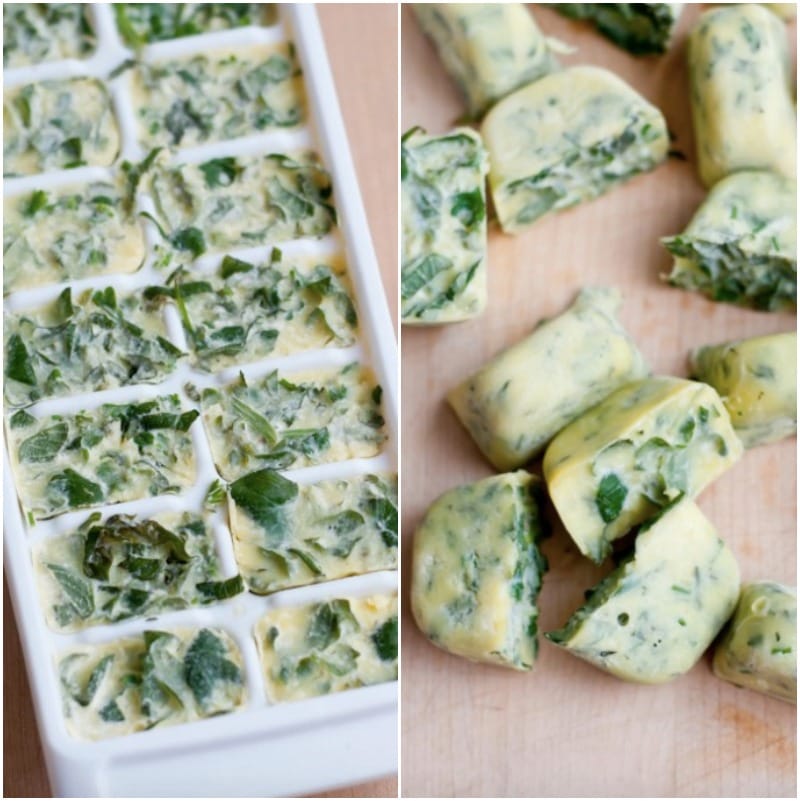 As well as drying them, we can also freeze them to keep fresh too. Simply place the sprigs or leaves into water, oil, or stock then pop them in the freezer. It's your choice of what you want to store them in, depending on how you will be cooking them at a later date.
A new use for dental floss
Who would have known? There are many kitchen uses for an item that everyone (we hope) already has in their homes – dental floss. Dental floss is very convenient when there's a need to cut soft foods, like a Swiss roll, or even items such as cheese.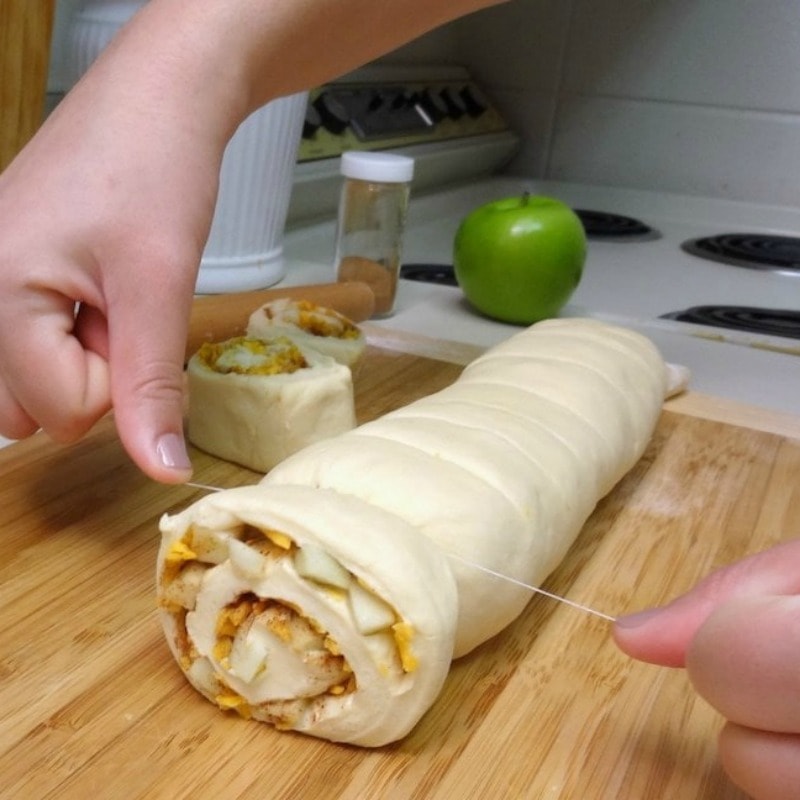 It is also great when you need to divide a large cake into layers, but don't have or don't want to use a large knife. Just a reminder – unflavored floss is best for these cases.
Check your eggs are safe
If stored correctly in the main body of the refrigerator, eggs can usually last 3-5 weeks, depending on the quality of the egg. However, it's always best to be safe – you don't want to crack a rotten one into your delicious cake mixture, do you?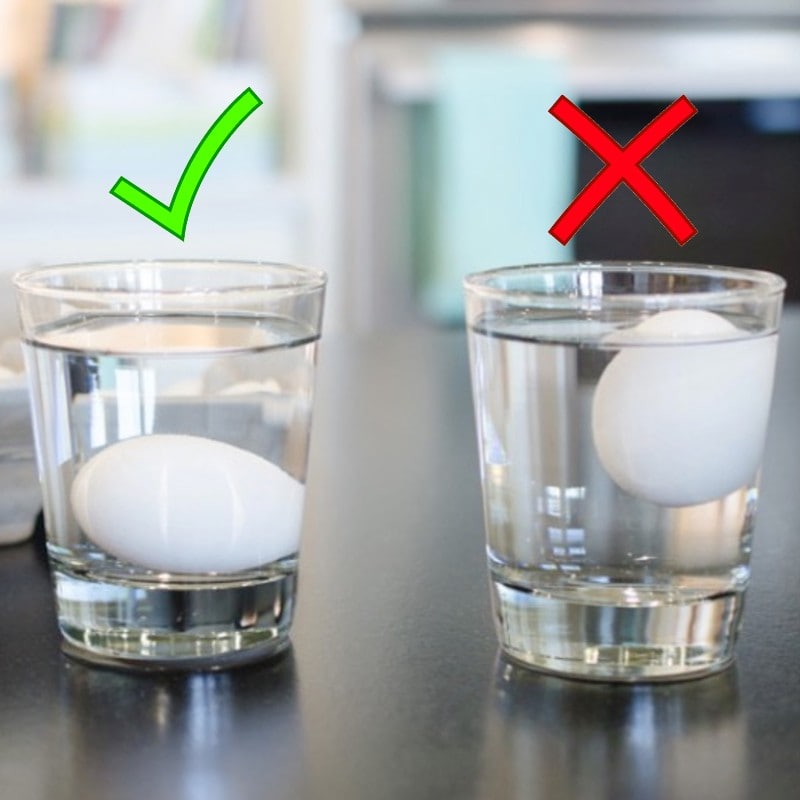 There's nothing worse than the smell of rotten eggs. To make sure this doesn't happen, gently pop the egg into a large bowl of cold water – if it sinks, you're all good, if it floats, throw away!
Cool your coffee down
For most of us, black coffee is an absolute morning essential, but if we're in a rush, sometimes we might want to cool the liquid down by adding some cold water so it's not so piping hot – but this, unfortunately, dilutes the extra strong taste we want.
So, if this is a problem you often encounter, why not consider freezing some coffee ice cubes to keep in the freezer. This way you'll no longer have tasteless diluted coffee when you're needing to cool it down quickly.
Keep your cake fresh
No one likes having happy birthday sung to them, but when it comes to tucking into the cake itself, we all want a slice or two! However, once the party has ended and everyone's gone home, we often have the majority of the cake leftover, which sadly might just sit on the kitchen side for another week untouched.
But fear not, a cake can last surprisingly long – so to keep the exposed cut sides of the cake from going stale, secure a slice of bread to them with a toothpick to ensure it stays moist.
Removing egg shells
We have all been there once or twice before, when you are cracking an egg into the bowl and suddenly you notice a small piece of shell made its way inside.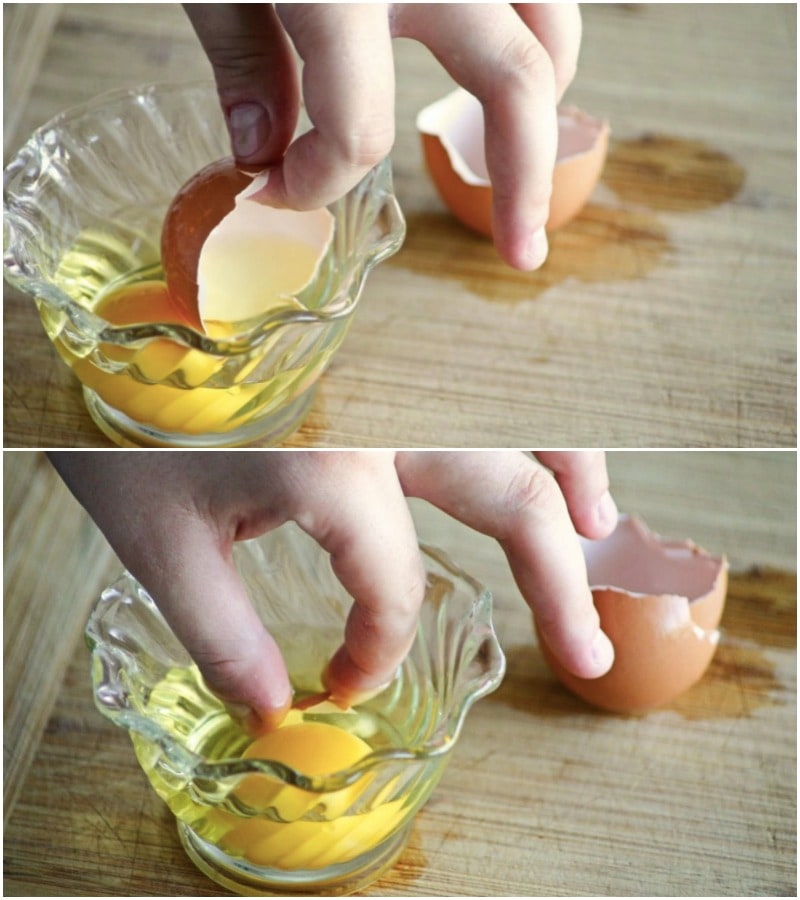 Instead of sitting there for hours trying to pick it out only for it to slide out of your fingers or fork, try this trick: wash your fingers under cold water. That's it. With wet fingers you will be easily able to pick up those nasty shell pieces in no time.
Use an ice cream scoop for seeds
At last, there is an easier way to remove seeds from vegetables. This can be when trying to get seeds out of squash or when you're getting a pumpkin ready to carve. All you need is an ice cream scoop.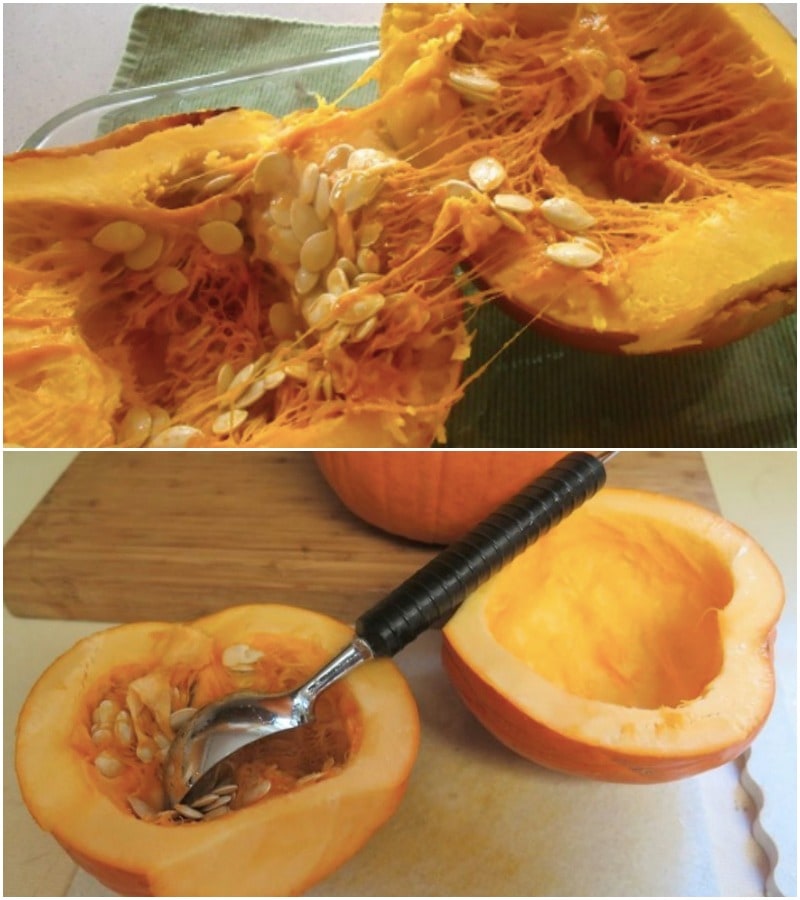 The edges are usually sharper than regular spoons, so it can glide through the pulp a lot easier. Plus, being a scooped spoon means you should be able to get more seeds out in one go with less mess. It's a win-win situation.
Cookie cutter pancakes
Next time you want to treat your kids (or yourself) to some really cute pancakes, try using cookie cutters. It's by far the easiest way to make advanced looking pancakes – with no pastry chef skills required. Cookie cutters of all shapes and sizes can be found at the dollar store and it's definitely worth the investment.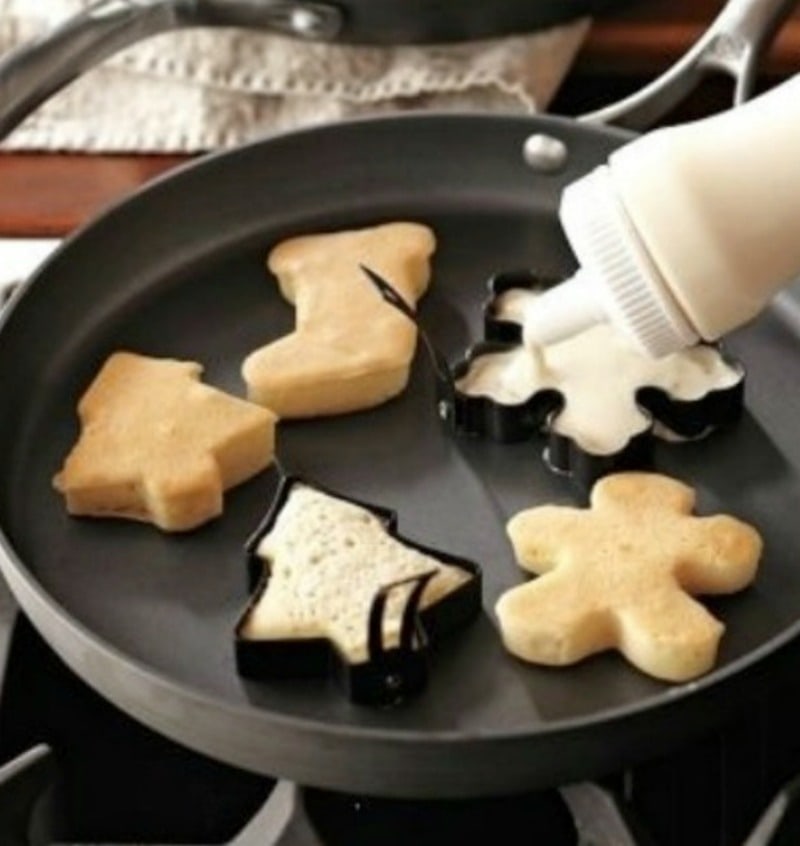 There is just is something about eating pancakes shaped as animals and hearts, or the Gingerbread man and Christmas socks (if it's that time of the year), that makes weekend pancake breakfast even more delicious.
The best lemon juice trick
Squeezing lemons can be surprisingly difficult. Unless your lemon is perfectly ripe and soft, it can be quite tricky to get all the juice out. So if you don't have a lemon squeezer, but also don't want to get your hands all sticky and messy – try this simple trick.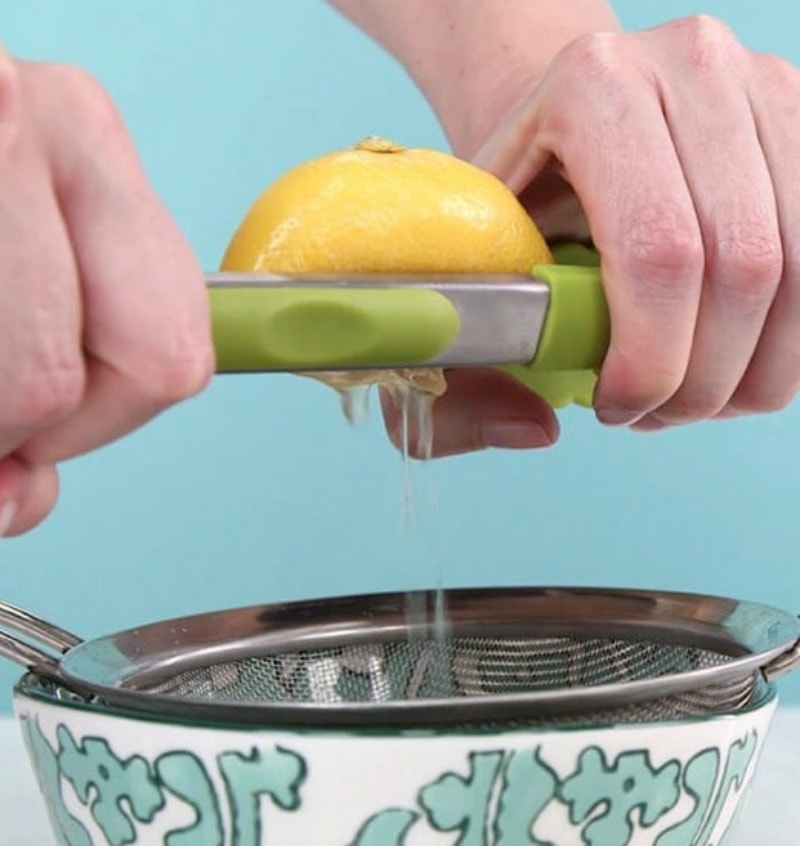 Just cut the lemon in two halves, and squeeze each one firmly with a pair of tongs. This way the force is divided more evenly over the entire lemon half, and you get more juice out.
Homemade gummy snakes
This is a must try for next year's Halloween party! All you need is some jello, gelatin, whipping cream, food coloring, straws and a mason jar. After mixing together jello, gelatin and food coloring, add three cups of hot water and once it has cooled slightly, you add the whipping cream.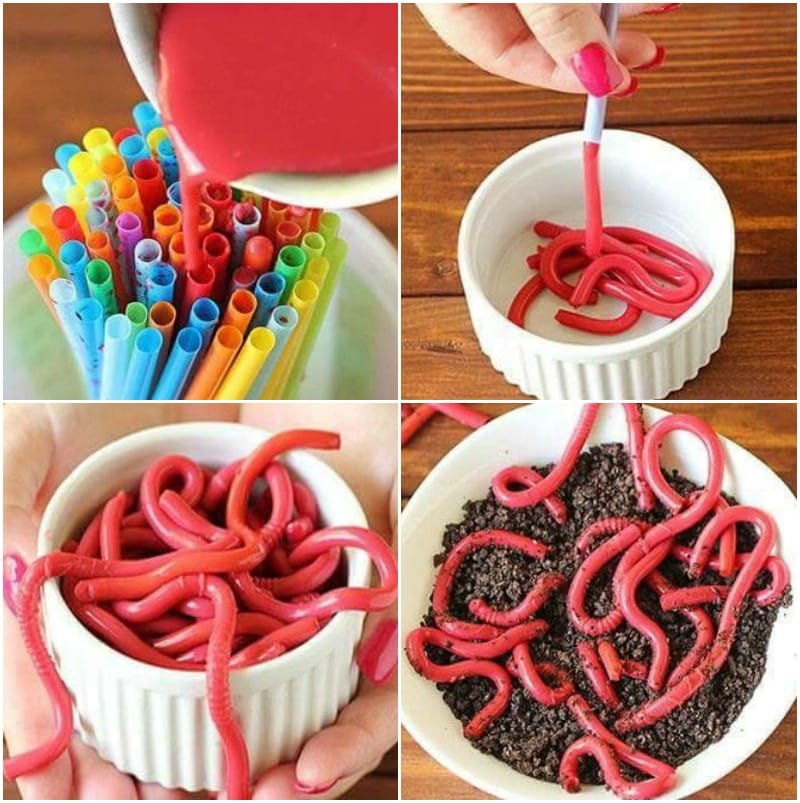 Then you pour the mixture into the straws (which are packed together in the mason jar), let them sit in the fridge for eight hours, and then you simply squeeze your finished "snakes" out of the straws.
The fastest weekday dinner
We all know that feeling of coming home after a long day at work, and all you want is a nice, home-cooked meal – but you have zero energy to make one. The way to work around this problem is to prepare clever cooking shortcuts, like this one.
The frozen chicken is already marinated, all you need to do is take it out of the freezer in the morning. Once you get home, you just pop it in the oven, make a simple salad and voila – a delicious healthy dinner done with minimal effort.
The lazy man's whipped cream
We'll be honest here, the very best and simplest way to make whipped cream is using a plastic bowl and a handheld mixer. But, if you don't have a mixer – trying to whip up the cream using a whisk is both exhausting and time consuming.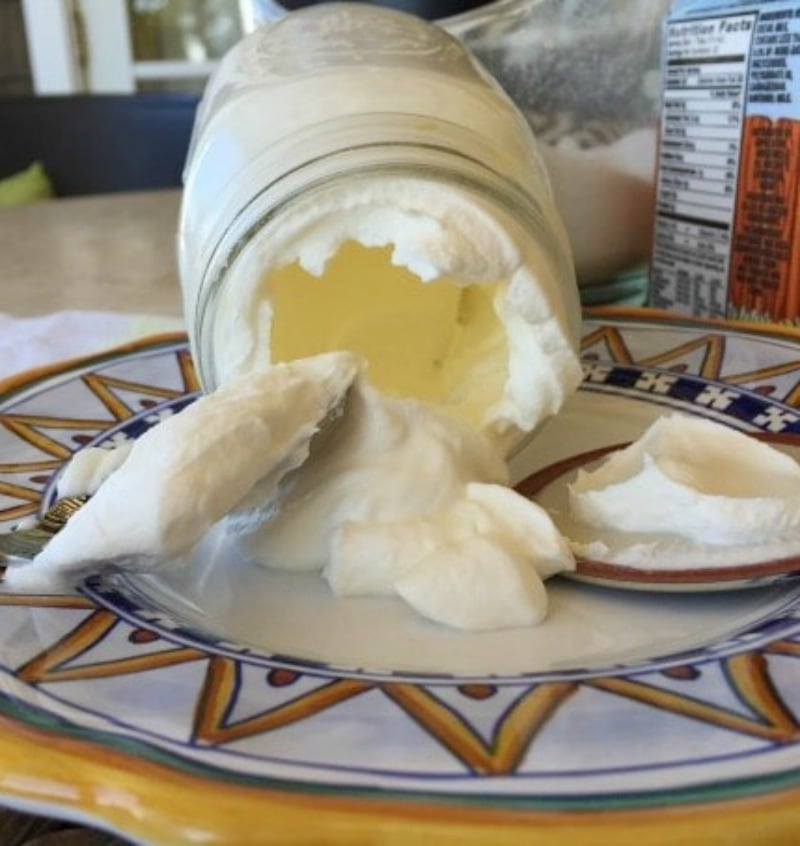 So this neat trick might be the next best thing. Simply put heavy cream into a large, clean mason jar and start shaking it. Within a couple of minutes you'll have perfect, fluffy whipped cream.
Easy poached eggs
Poached eggs are kind of intimidating, and even though it's not as hard to make as it looks – it definitely requires more skill than an omelette or sunny side up. Unless you use this method.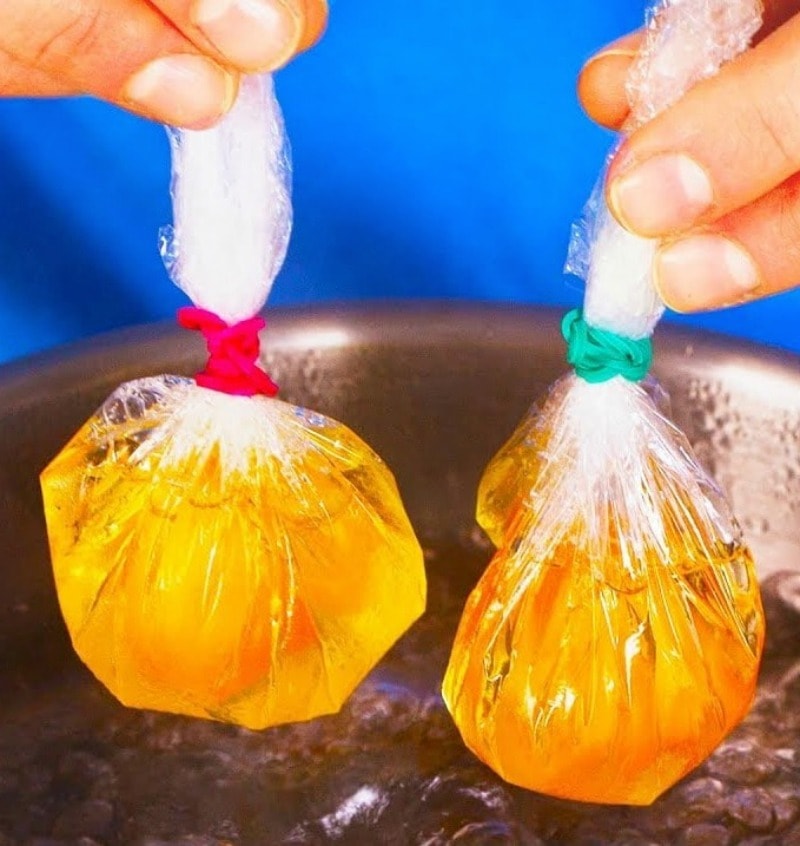 Simply crack the eggs inside high quality plastic bags (ones with a melting point of minimum 250F), pop the bags into boiling water for a few minutes and take them out. The only slightly tricky part is taking the finished poached eggs out of the bags without breaking them.
Cleanest way to serve clementines
When trying to share an orange or clementine with someone, you usually end up with a mess of sticky hands and broken slices. Try this simple way next time, for a much nicer and mess-free way to serve up the slices to your friends.
Rather than peeling the entire fruit, just cut off the top, remove one slice and then roll out the rest as seen in the picture. It's so simple we can't believe we didn't think of it ourselves.
Coolest cake patterns
The icing on the cake, so to speak, is how you decorate it. And if you want a cake that looks truly professional, powdered sugar patterns is the way to go.
Just by using a lacy cloth, as can be seen in the picture, you can create the most intricate, beautiful patters which will wow all your guests. It's especially suitable for winter, as the finishing touch on a rich chocolate cake for example, since the pattern creates a shape similar to a snow crystal.
Heart shaped treats
Today you can buy baking tins in all kinds of shapes and patterns but you don't necessarily need them to create cute treats in other shapes than round.
With some creativity, a regular muffin tin can be used to for example create these heart-shaped cupcakes. All you need is a few glass marbles, or other small heat resistant objects, to put behind the muffin liners. That way you manipulate the shape the cake batter will settle into.
Just as good as a rolling pin
There is honestly no need to ever buy a rolling pin. A wine bottle works just as well, maybe even better. Those wooden rolling pins our grandmothers used so expertly just keep stubbornly getting stuck to the dough, whereas the glass bottle slides right off it.
But as great as the bottles are, if you're baking with kids – it's probably better to stick to a regular rolling pin, since that one wont break when it inevitably falls to the floor.
Pretty watermelon cubes
The most classic and simple of summer desserts must be freshly cut watermelon. But cutting that huge and heavy fruit into pretty, even cubes is easier said than done. But this method, out of all the ones out there, is one even amateur home cooks can master. You simply divide the watermelon into four big slices.
Then with the meat faced up, you cut a pattern horizontally and diagonally down until you hit the rind. Once the whole piece is done, you simply turn it upside down and the ready pieces fall out.
Almost-instant mashed potatoes
Are you a fan of mashed potatoes but don't have the time to make them homemade and hate the taste of the instant stuff? All you have to do is rinse some potatoes and cook them whole in the microwave for eight minutes.
Once done, the potatoes will be soft enough to mash. Add some seasoning of your choice and top with a piece of butter. This will result in delicious homemade mashed potatoes but without all the fuss!
Your own taco shells
A yummy alternative for crispy taco shells can be made in under 10 minutes. Make your own homemade shells by following a few simple steps.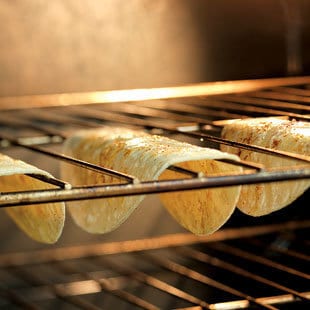 First, place some tortillas in the oven so that they are folded over the rack. Then cook the shells for just a few minutes until the tortillas become nice and golden and ready to be filled! Now you and your family and friends are all set for Taco Tuesday!
Quicken the ripening process
Don't you hate when you are really craving an avocado but they never seem to ready? Well, don't fret too much, you can speed up the process of ripening those stubborn avocados by placing them in a paper bag.
Sit back and watch magic take its course. When fruit is place in a paper bag, the concentrated ethylene gas helps it get soft and juicy. This trick will also work for most unripened fruit such as bananas and peaches.
M&M trick
It is only normal when cooking with measurements to sometimes lose track. While adding an extra cup here and there probably won't entirely ruin your meal, it might make things a lot less tasty.
In order to keep tabs on how many cups you put in, you can use this delicious trick: if you need 6 cups of flour, then place 6 M&Ms in front of you. Every time you put in a cup, eat an M&M until they are all gone.
Best way to soften butter
If your recipe calls for soft (not melted) butter, then this is the hack for you. No need to risk putting the butter in the microwave a few seconds too long, instead follow these steps: first heat up a cup of water for two minutes in the microwave.
Next, put butter on a plate and put it in the microwave and close the door. The heat in the microwave from the water will soften the butter perfectly, without melting it.
Easy cheese sticks
Craving fried cheese sticks but have no idea how to make them? Save hours of preparation by following these simple steps: Cut the crust off slices of bread and then flatten it using a rolling pin.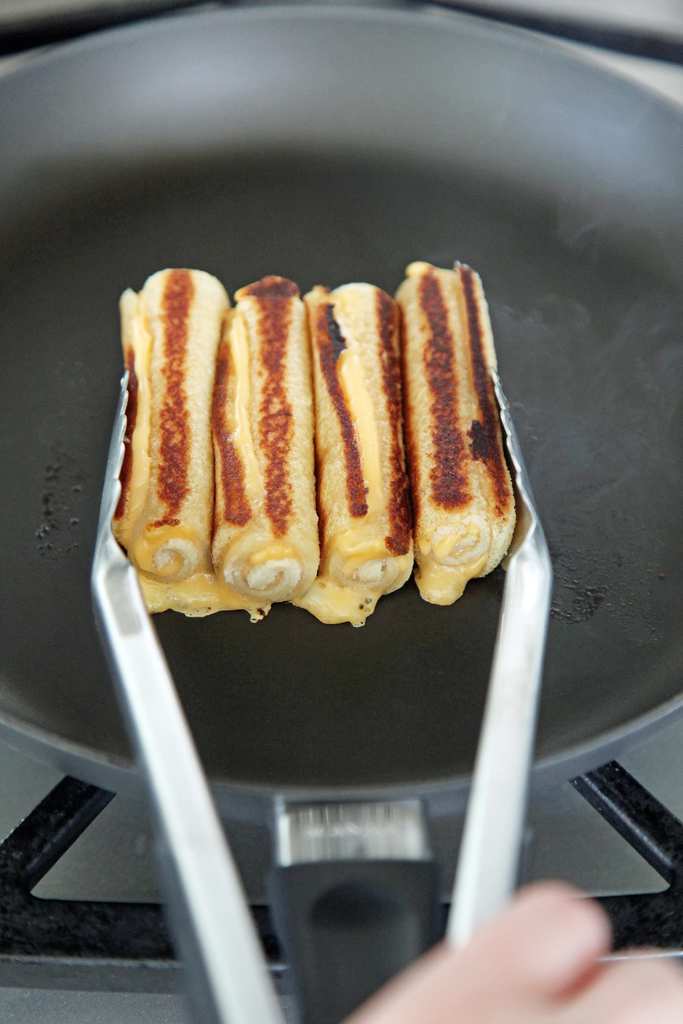 Place a slice of cheese on top of each slice of bread and then roll it up! Fry the sticks in a pan until the outside is brown and crispy and the cheese is nice and melted. Use some canned tomato sauce as a dip, and voila!
Peel garlic with ease
Unless you are afraid of the guaranteed bad breath that comes along with eating it, garlic is a staple in most delicious recipes. Get past the hassle of peeling that tricky garlic clove by following these simple instructions: first, remove all the garlic's cloves from the bulb.
Then, take a chef's knife and (carefully) whack each clove with the side of the knife. The skin will peel right off and you are ready to go!
Ricotta on a budget
If you love making lasagna but hate the annoying heavy price tag of ricotta cheese, then you can try this easy hack. Substitute ricotta cheese for cottage cheese, mix the cottage cheese with a mixer until it is the same smooth texture.
Not only is it the cheaper option, it also it super delicious and less fattening! Impress your friends with your new trick by putting it in all of your favorite Italian dishes.
Grilling fish with lemon
When grilling fish, they often have the tendency to fall apart on the grill and make a mess. Placing lemon slices directly on the grill with the fish right on top will keep the fish from breaking apart.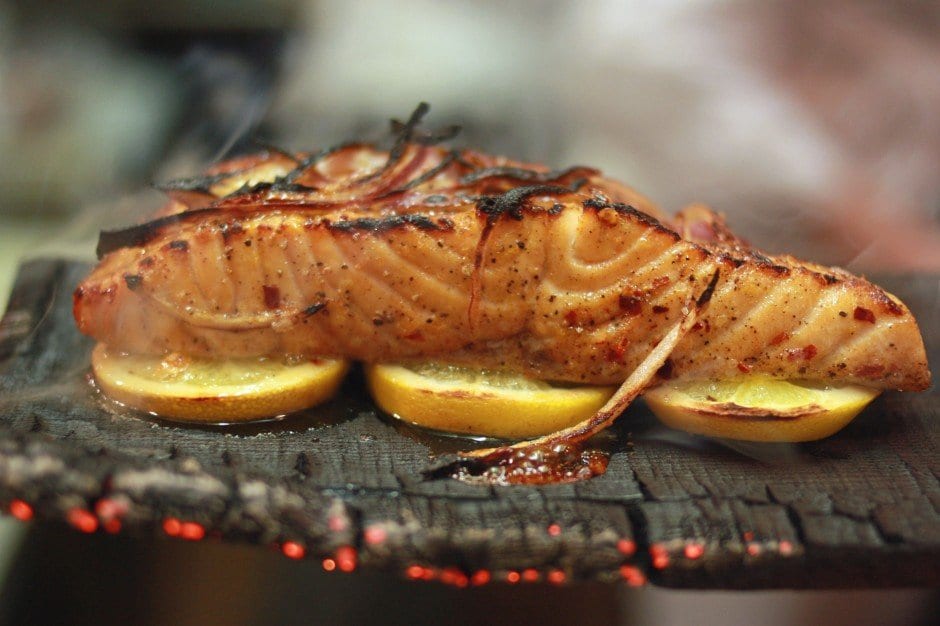 It will also give the fish a delicious zesty taste. After trying this new technique on your guests we are certain you will never want to cook (or eat) fish differently again!
Mashing guacamole
Who doesn't love a good guacamole with their nachos? Despite the incredible taste, smashing the avocado until it is smooth enough can cause quite the mess.
So put aside your fork and take out (or buy yourself) a potato masher! Mashing the avocados will create the most perfect and smooth consistency with just the right amount of clumps. Not too many or too little. So get our your favorite guac recipe and start mashing away!
Best brownies ever
Ready to upgrade your brownie recipe? This new and surprising ingredient might just do the trick- coffee. That's right, whether or not you are a coffee drinker adding coffee instead of water to the mix will result in some super gooey and scrumptious brownies.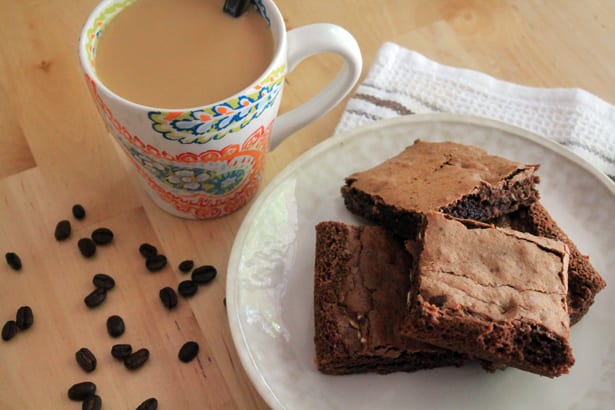 The coffee tends to bring out the rich taste of the chocolate. So get your glass of milk ready and start making some chocolatey-rich brownies! Enjoy.
Separate your eggs like a pro
Some recipes require you to separate the egg white and the egg yolk, so if this is the case, there's several different techniques you can use. Perhaps the most efficient method is actually the most unconventional, and all you need is a plastic bottle.
Place the open rim of the bottle securely above the egg yolk and squeeze the bottle so the air suction squeezes the yolk up inside. Beware – this can take a few practices before you're a pro, but it's the method that creates the least amount of mess!
Make chocolate cups with balloons
Some hacks take our cooking skills to entirely new levels. This one is no exception. If you want to impress your friends with your dessert, then it could be time to get some balloons for the kitchen. Yes, balloons.
Start by melting some chocolate in a bowl. Then, blow up a balloon and dip the top of the balloon into the chocolate. Place them in the fridge to cool, pop the balloon, and voila! You have a ready-to-use chocolate bowl.
Stop pots from boiling over
Some of us need to leave things to cook on the stove while we head off and do other things. Others need to have things cooking while working on different parts of the meal. Whatever the case, pots boiling over can be pretty annoying.
After all, it can mean a lot of clean-up once we're done. If you're worried about your stovetop, simply place a wooden spoon over the top of your saucepan. This will stop the water from pouring over the sides.
Checking the oil
More often than not, we may place our ingredients in the frying pan long before the oil is even ready. For the best results, oil should be piping hot until it is ready to go.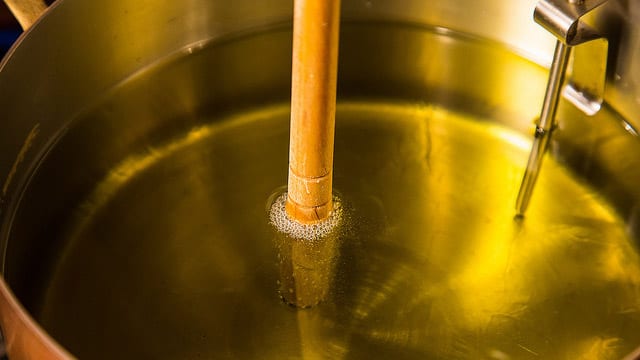 Obviously we can't touch it to check, so how else can we check if the oil is ready for frying? It is easier than you might think, just put a wooden spoon or ladle in the middle of the pan, if the oil begins bubbling around the wood, then the oil is ready to fry!
Upgrading the box cake
Using a box mix to make a cake is definitely the easiest and fastest option. To trick your friends into thinking your cake is homemade, do the following: use butter instead of oil, milk instead of water and add one egg more than what the recipe calls for.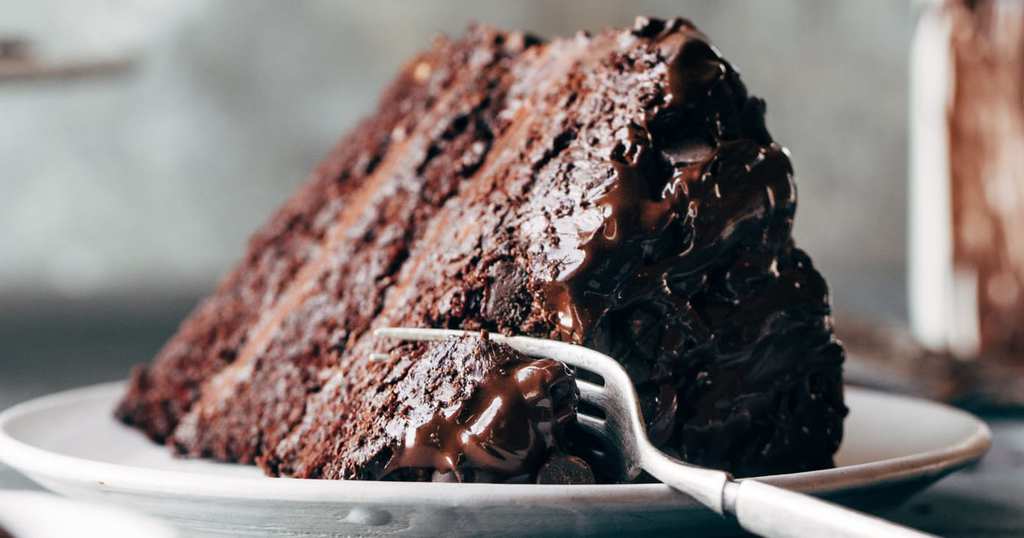 This will prevent your cake from being too dry and will give it a very homemade taste. So go ahead and use your box mix! We aren't judging.
Homemade pasta sauce
Do you want homemade tomato sauce without all the hard work and mess that goes along with it? Good news for you pasta lovers, you can make canned sauce taste even better by heating up olive oil, garlic and onion powder in a frying pan.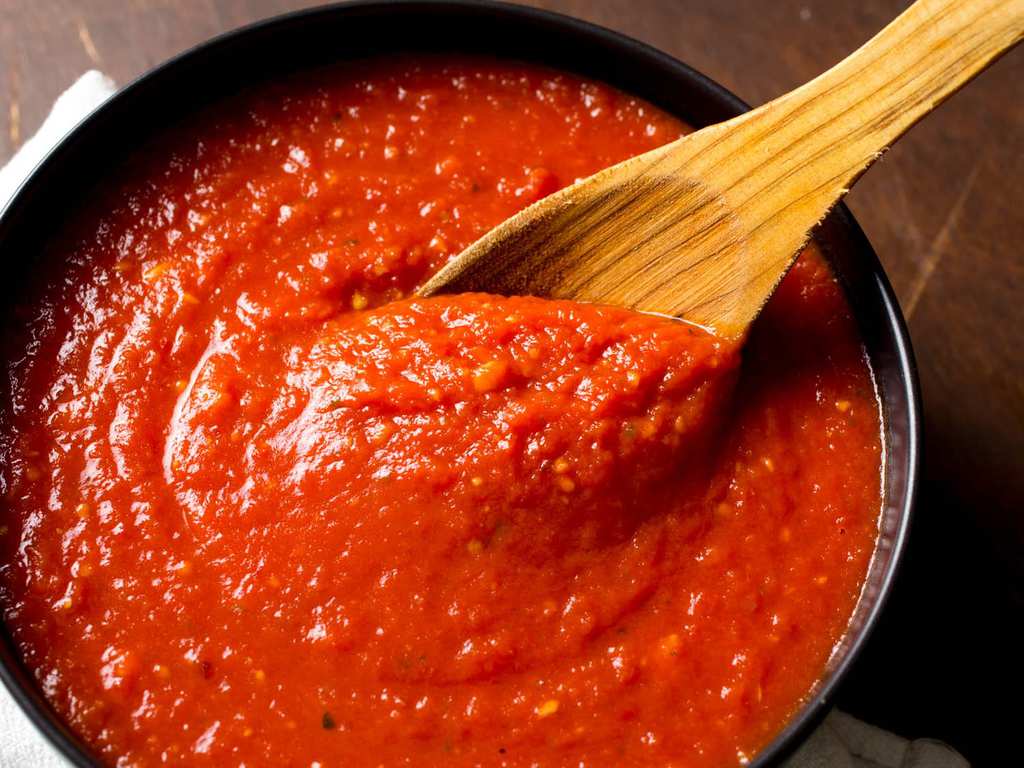 Then, just pour the canned sauce right on top and mix. The sauce will taste so good that even your Italian friends will think it is authentic.
Steamed veggies minus the steamer
Craving the taste of steamed vegetable but lacking the necessary steamer to get the job done? No need to worry, steaming vegetables can be done in an even easier way.
All you need is some parchment paper and your favorite vegetables. Place the diced and rinsed veggies onto a piece of parchment paper (don't dry them, keep them wet) and then fold the paper over it. Feel free to throw some slices of lemon inside for some zesty flavor. Place it all in the oven for 30 minutes or until you get the desired consistency.
Make frothy milk
A homemade coffee never tastes as delicious as a special barista coffee. Whether it's a latte, cappuccino, mocha, or simply a flat white, the quality is never the same. However, if you're a customer who often requests their milk to be extra-frothy, then there's actually a straightforward technique for you to try out.
All you have to do is pour the desired quantity into a small jar, and with the lid securely fastened, shake the milk until it's been aerated – then pop the jar in the microwave for about 30 seconds!
Use grapes instead of ice
Coffee isn't the only beverage that we don't like diluted from ice cubes – all sorts of soft drinks can become far too watered down too.
So if you're the type of person who finds half-soda/half-ice drinks frustrating, then grapes could be a great alternative. Simply pop them in the freezer ready for use when you fancy an ice-cold beverage. Other small fruits can work well too, including blueberries, raspberries, and more. However, we think grapes work the best for sure!
Make multiple grilled cheeses
Whether you have a big family, lots of guests, or just really hungry, making more than a couple grilled cheeses can get timely. The best method for making multiple grilled cheeses?
After preheating your over (with cooking sheets inside) place the ready to be cooked sandwich on a greased cooking sheet, place the other hot sheet right on top then cook for a few minutes. The hot sheets will help the bread get toasty and the cheese get gooey.
Easiest homemade pizza dough
Are you sick of ordering take out and the frozen stuff just doesn't do it for you? With this super easy recipe you can make a delicious homemade pizza dough.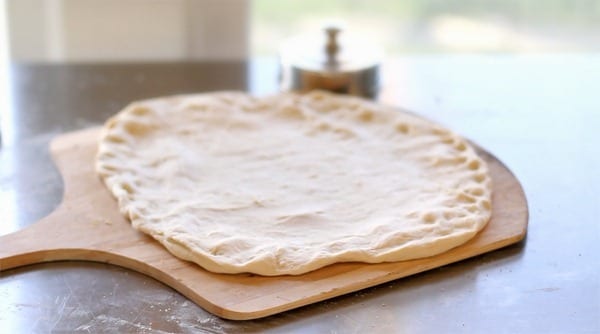 All you need is 1 cup of greek yogurt mixed with 1 cup of self-rising flour… and that is seriously it! You will find yourself with a tasty homemade pizza recipe that all your friends will be asking you for.
Microwavable rice
Believe it or not, you can cook rice without a rice cooker or pot in under 10 minutes by using a microwave. Just place the rice in a microwave-safe container and add enough water so that it touches about an inch above the rice.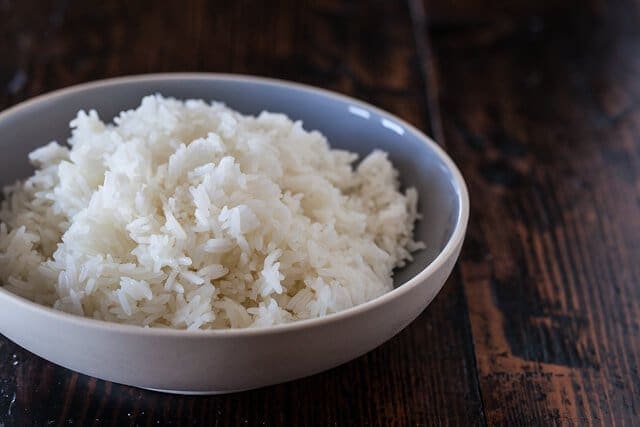 Then, put the covered rice in the microwave for nine minutes. By the time it is done you should have perfectly cooked, and non-sticky rice.
Prevent oil splatter with salt
Although we all love a good deep-fried dish, frying your food in hot oil means having to deal with the hot splashes of painful oil that constantly jump out.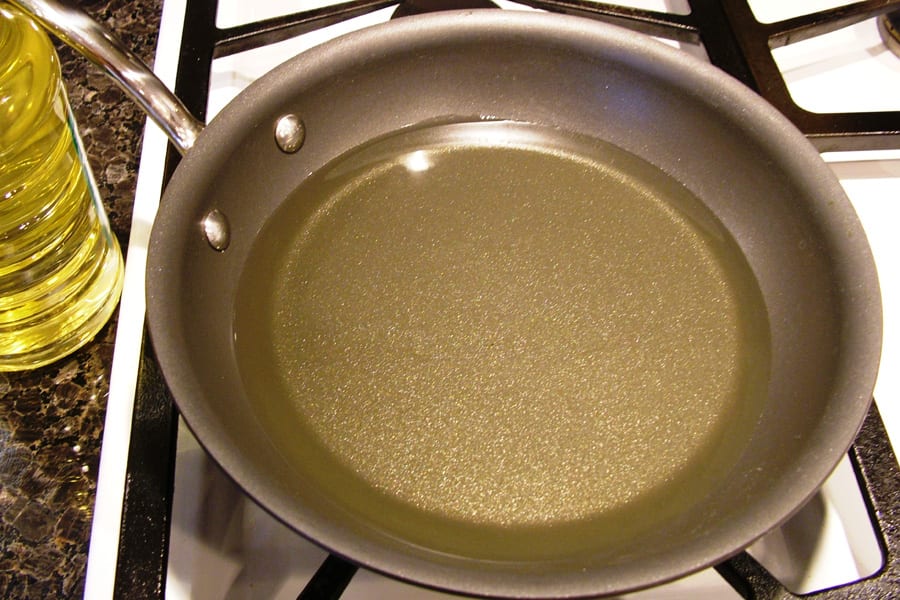 While you can use a splatter shield to prevent getting burned, another more effective way is to simply sprinkle a little bit of salt right in the pan. The salt will stop the oil from bouncing out of the pan and onto your skin!
Pit cherries in seconds
Fresh cherries are possibly one of the yummiest fruits to snack on, however they also happen to be the most annoying. Instead of having to make a mess picking out the cherry's pit with your fingers or struggling to take it out in your mouth, there is a better way.
You need an empty beer bottle and a single chopstick. One at a time, place the cherry on top of the bottle and use the chopstick to push the pit into the bottle.
Spice up that chili
Chili lovers beware, there is now a new way to add a little spice to your recipe. Instead of dousing the chili with chili powder, add a little bit of cinnamon to your homemade dish.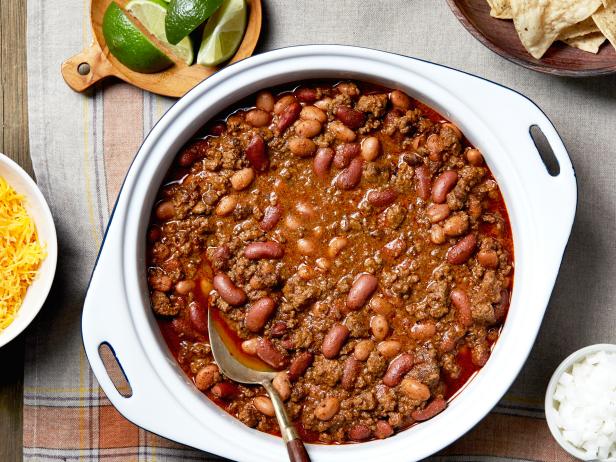 The cinnamon adds a surprisingly hearty warmth and unique twist to the usual chili. You don't need a lot, just a few pinches worth, but it will make all the difference and your guests will not know what hit them.
Cook everything on Sunday
With our busy schedules, we often find ourselves crammed for time in the middle of the week to make dinner. Why not just spend a couple hours one Sunday and cook some veggies, fish, chicken, rice or whatever else you want and store in plastic containers so you are all set for the entire week?
While initially it can sound like a nuisance, you will be able to relax the rest of the week and focus on everything else you have going on!
Healthy pancakes
Pancakes may sound like an indulgence, but they don't have to be so fattening. Keep the taste but deduct the calories by using protein powder, almond milk, oat flower and coconut oil.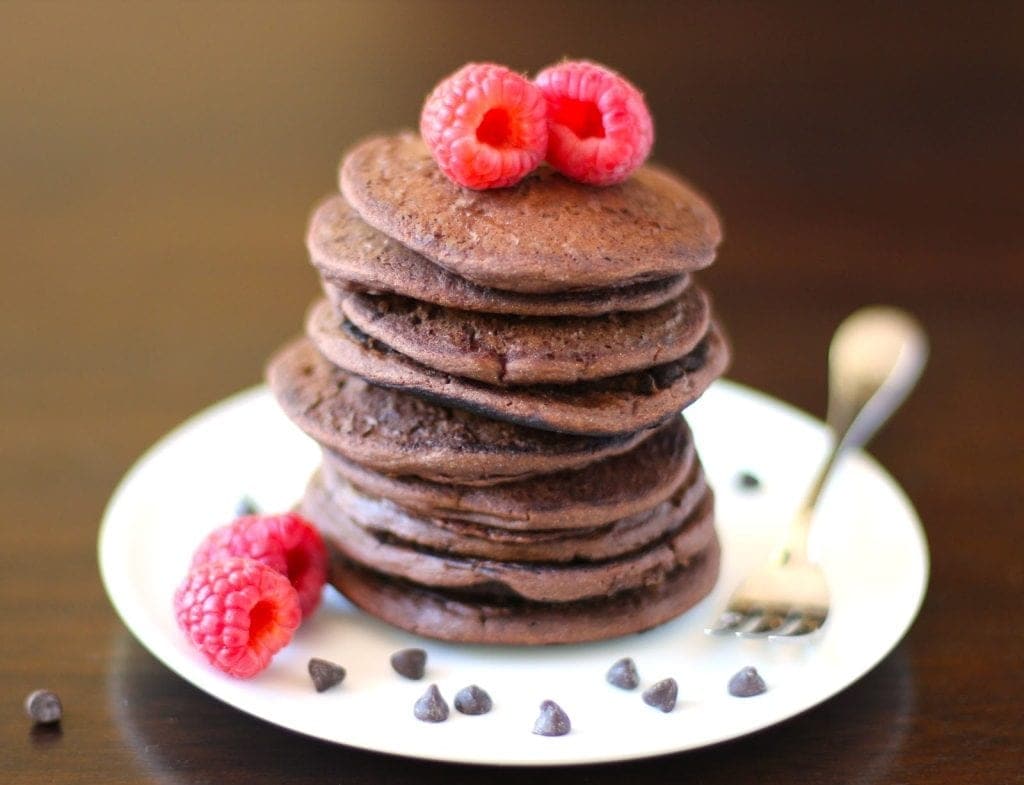 Add some chopped berries or bananas for a healthy alternative to chocolate chips. While they may not be exactly like your favorites, we promise they will come pretty close.
The perfect poached egg
Poaching eggs is one of those skills that takes time to master perfectly. Usually, no matter how many times you try, the eggs all come out looking strangely misshaped.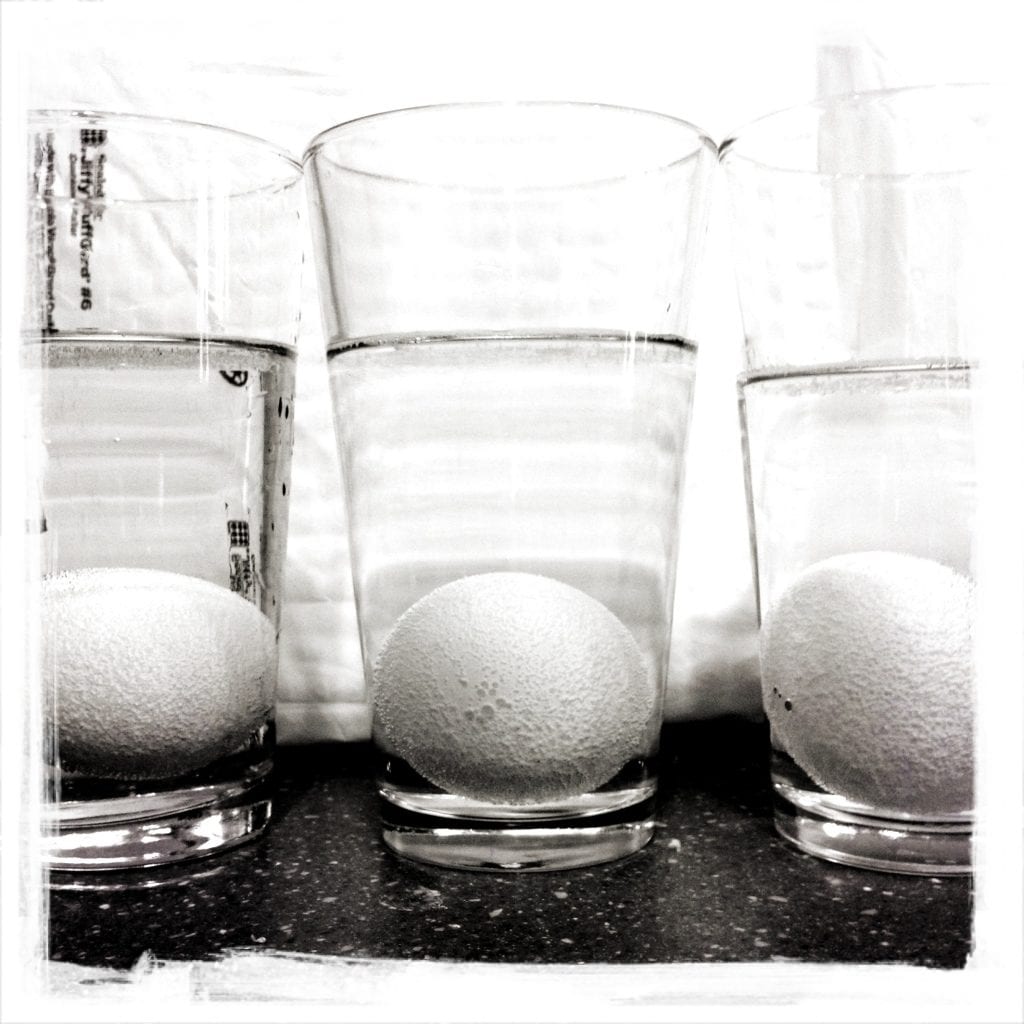 Hopefully, this hack will help. In order to make the perfect poached egg, you need to keep the egg in a consistent shape while boiling in water. To ensure that the egg whites will keep their shape, first place them in white vinegar for a few minutes, before breaking them open.
Hash browns at home
If you are an avid breakfast lover like most Americans, then you know a good hash brown when you see one. Making homemade hash browns can be a nuisance, but spending money on diners every day can get costly!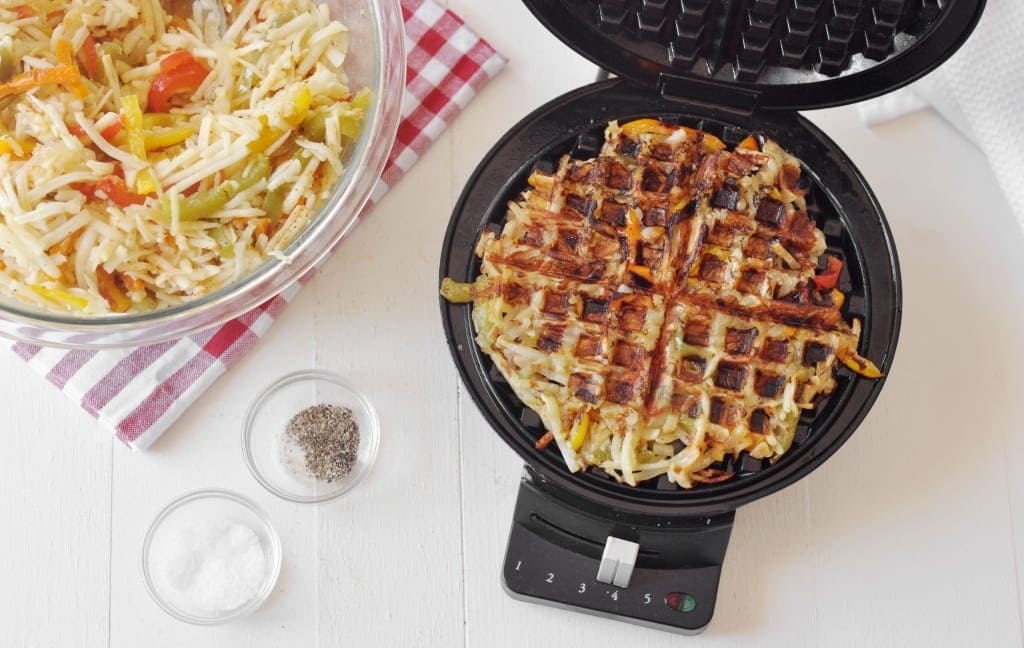 This simple trick is just the solution. Throw shredded potato pieces on a waffle iron and close it shut. After only a few minutes you will be left with golden brown and crispy hash browns that are even better than the diner's.
Stale bread turned fresh
If you find yourself stuck with only a loaf of stale bread, don't rush to throw it in the trash just yet. Run some water over the bread then cook it in the oven for 5-10 minutes, depending on how crispy you want it.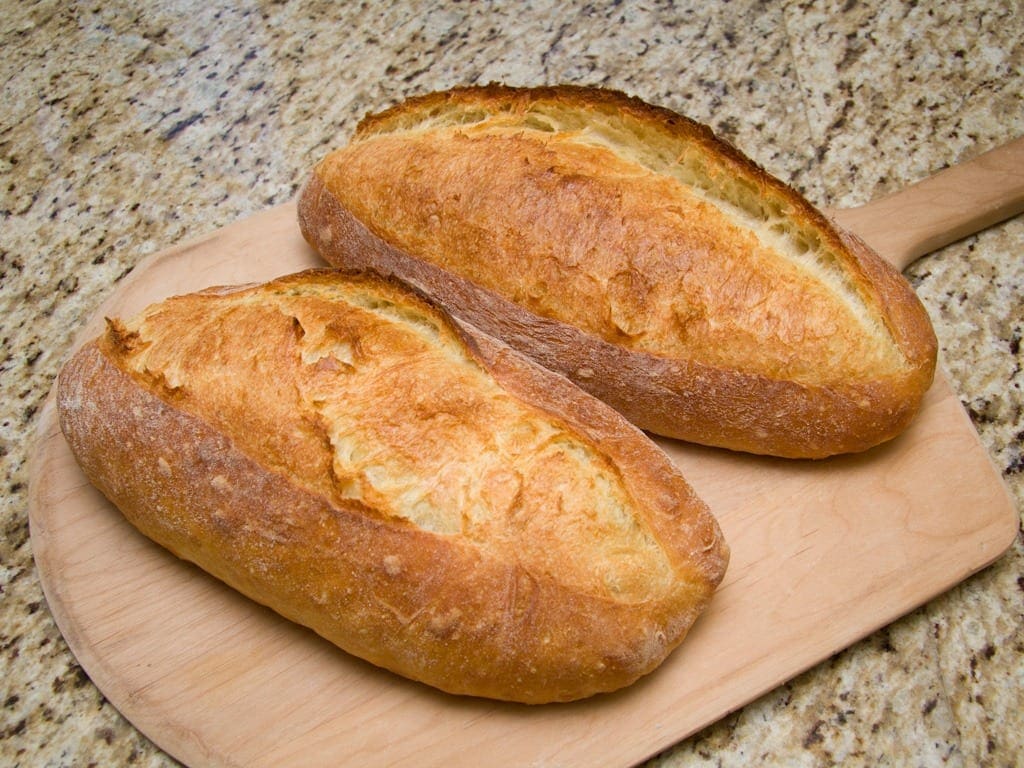 Another option is to wrap the bread in a damp towel before cooking it in the oven. Either way will result in a crunchy and fresh-tasting bread as if you just picked it up from the bakery.
Slicing cherry tomatoes and grapes
Whether you need to slice a bunch of cherry tomatoes for a salad you are making, or if you need to cut grapes in half for your kids' school snack, this trick can definitely come in handy.
Put cherry tomatoes (or grapes) in between two glass plates, take a sharp and large knife and slice between the plates in one smooth movement (while keeping one hand on the top plate of course.) This little trick will save you a ton of time!
Dry your own herbs
If you prefer buying your own herbs from your local farmer's market, this is the hack for you. After creating your own mix of fresh herbs, place them on a piece of parchment paper and plate and put in the microwave.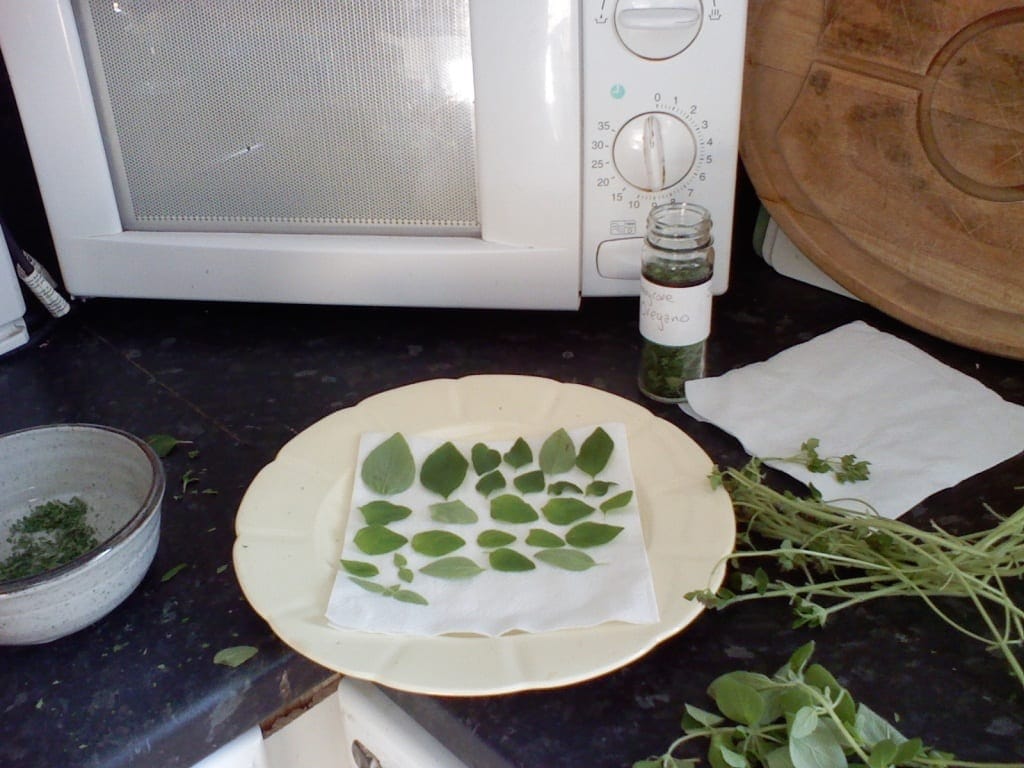 Put the herbs in for no more than 20 seconds at a time, turning them over until they are all dried out. Once dry you can crush them up and store them away for your next meal!
Taming red onions
Red onions bring a lot of flavor to any dish, but it's true that sometimes, if can be too much. When making food, we usually want every ingredient to work together as a whole, but it's common for the red onion to overpower the other parts and also leave a pungent aftertaste.
There's a simple solution for this, though. Soaking them for at least 10 minutes in a bowl of ice water will dissipate the sulfur compounds that give the onion its strong flavor, while also keeping it crispy.
Easily remove fats
Most of the people who have ever prepared a big pot of meat-based broth or soup can agree that the seemingly unending task of scooping the fat on top of it is not the most pleasant thing they've ever done.
But we're all about working smarter, not just harder, and there's a way to make this job go much faster. By adding a couple of ice cubes into the broth or soup, the fat will congeal in the colder area, and it will be easier to scoop it.
Wash the garlic smell off your hands
Garlic is a polarizing ingredient, as there are people who add it (and lots of it) to every single dish they make, and people who could spend a life without it and not be bothered. But even those who believe garlic is the best would agree that it's not pleasant to have its smell on their hands even hours after they peeled it.
When soap doesn't help, there's another way, and that is stainless steel. Washing your hands under cold water while rubbing something like a spoon, for example, will rid you of the smell from your hands.
Keep your fingers safe with a towel
If you're cooking a recipe that requires a lot of chopping, then perhaps consider placing a wet cloth underneath your chopping board to ensure it won't be slipping or sliding anywhere.
An amateur cook may be anxious about the excessive chopping part of cooking, so if you're not greatly confident with a sharp knife, then it's always best to take the right precautions. It's better to be safe than sorry!
Use designated chopping boards
Another handy tip for the chopping process is to have designated chopping boards for certain types of foods. For example, get yourself a specific colored board for vegetables and another specific color for raw meat.
It's also good to have different boards for seafood, poultry, and bread too. Cross-contamination is a health and safety concern you need to take seriously, and having specific chopping boards for specific foods is a great place to start.
Hull your strawberries
Strawberries are traditionally included in a whole host of desserts – from the jelly of a fruit trifle to a coulis drizzled over a cheesecake – there's all types of sweet dishes that taste great with strawberries. So if you've ever wondered what the best way to hull a strawberry is – this tip is for you.
Then look no further than the standard straw. All you have to do is push a straw through the bottom until it breaks through to the top. This way, the white center has been removed, and it looks professionally cut too – perfect for dessert decorating!
Easy hard-boiled eggs
We all have a favorite way to cook an egg, and we personally feel the standard hard-boiled egg gets a bad rep these days – perhaps because they are so darn fiddly to un-shell.
Well, you no longer have to tackle that problem, because there's a quick and simple hack. If you add baking soda or vinegar to the water you're boiling them in, the acidity in the water will help break the shell down shell so it's far easier for you to separate them from the egg white.
Freeze your meat before slicing
If you think you've got reasonably good skills in the kitchen when it comes to your taste palette, the next job is to perfect your presentation skills – precision is key! So when you're required to cut meat evenly and neatly, consider semi-freezing the meat to make it far easier to slice.
This is particularly handy if you want your slices to be extra thin – perfect for preparing stir-fries, tartar, and sliced-meats which you intend to cure or smoke.
De-crystallize your honey
There's no sweeter taste than a drizzle of organic honey over your toast or granola in the morning, and there's a variety of different types on offer too – from the running syrup types to the thicker more set honey.
However, if your jar has been sitting in your cupboard for a while and has become crystallized over time, then there's a quick and simple way for you to bring it back into a runnier form. Just place the jar in a bowl full of hot water, and the crystals will soon start to melt.
Re-solidify your butter
If there's a reason you need to melt your butter, sometimes you can melt too much. So if you're ever in the situation where you need to re-firm your butter into solid form, then there's a hack for that too.
All you need to do is place the melted butter back into the tub and place the tub in an ice-bath. This cold permeates the butter, slowly but surely bringing it back to a solid. Merely putting it straight back in the fridge can make it curdle.
Don't let onions make you cry
Sometimes we avoid adding onions to our dishes simply because chopping them causes far too much stress – seriously, since when was it was normal for a vegetable to make you cry?
But fear not onion-avoiders, there's actually a simple hack to ensure you don't start bawling. Basically, all you have to do is freeze the onion beforehand. Apparently, holding a piece of bread in your mouth works wonders too by soaking up the tearful gas before it reaches your eyes.
De-kernel your corn
If you're not so keen on tucking into a cob of corn with your teeth, then there's a way you can de-kernel your corn instead. All you need is a bundt pan.
Place the pointed end of the cob into the hole of the pan, and with the sharpest knife you can find, slice downwards so the corn can fall straight into the pan below. Make sure the cob is securely wedged into the hole and always use the knife with care.
Get the most out of your juice
Fresh lemon juice can add a zing to a lot of different dishes out there. In fact, a dash of lemon can add a new layer of flavor to near enough anything.
Although you can buy lemon juice in the bottle, if you want the freshest flavor, its best to buy fresh lemons to squeeze yourself. However, to make sure you get as much juice out of the lemon as possible, stick it in the microwave for 15 to 20 seconds to get the juices flowing. This also works with other citrus fruits too, including limes and oranges.
Keep your fruit fresh
Although fresh fruit is always lovely to have in your fridge, it can be difficult to make sure none of it is wasted. We often have half lemons and half apples stored away, hoping to be used another day, but more often than not, they start to turn brown and need to be thrown in the garbage.
However, it doesn't need to be this way. If you store your sliced fruit in a mixture of water, honey, and lemon juice, then the oxidation process is slowed down, and the fruit will last much, much longer.
Use plastic wrap with ease
Plastic wrap can work wonders with all sorts of food storage, but that doesn't make it enjoyable to work with. In fact, it's actually a rather frustrating kitchen tool.
If you're the type of person who'll stand there for hours trying to unwrap the plastic from the roll, then perhaps consider storing it in the fridge. Apparently, the cooler temperature makes the plastic far easier to work with. FYI – elasticated shower caps work just as well for food coverage too!
Clean your wooden spoon
Although wood is one of the most sterile materials to work with, wooden spoons can often seem grubby, dirty, and smelly. They can take a real battering over the years, so much so we can end up throwing them away when they are perfectly fine to keep.
All you need to do is place them in a large saucepan, boil them in water, and then place them out in the sun to dry. This should do the trick to give them a new lease of life.
Freshen baked goods with apple
Baking is something that many of us love to do. As much as many of us like to chow down on goods as soon as they are all baked, our eyes can often be bigger than our stomachs, meaning we have plenty leftover.
Rather than leave them in a box to go stale and dry out, all you need to do is add in a slice of apple, and all your worries could be gone for good. One slice helps keep things fresh and moist for longer.
Add a rubber band to measure ingredients
Measuring ingredients is one way to make sure you follow the recipe. It can be tough to make sure they are all equal. That is until you add a rubber band to the mix. To start, stretch it around the top of your jar or pot.
Then, when you dip your measuring spoon into the ingredient and pull it out, the rubber band will swipe off the top, meaning you are left with the perfect amount. This hack should also help make sure you don't spill any extra ingredients on the side.
Keep tomatoes fresh for longer
Have you ever wondered why your tomatoes seem to rot faster than you can use them? It could all be thanks to the way they are stored. If you want to keep your tomatoes lasting longer, try turning them upside down.
Putting the stalk on the bottom helps to stop any air from getting inside the tomato. Plus, it's best to store them at room temperature rather than in the refrigerator, as this can also speed up the rate they start to rot.
Loosen sugar in the microwave
It can be pretty annoying when you need to use sugar in your recipe only to find that it's all hardened into one solid block. A brick of sugar, anyone? We thought not.
You no longer have to spend hours chiseling away at the brick. Simply put your sugar in the microwave – as long as it's in a microwaveable container – next to a small glass of water. After a few seconds, the moisture in the microwave should help to loosen the sugar.
Cook pasta in the microwave
You don't need a stove to cook pasta. In fact, all you need is a microwavable bowl and, you guessed it, a microwave to get a bowl of the fresh stuff. Place the amount of pasta that you want to cook into the container.
Then, make sure it's entirely covered by water while still leaving enough room at the top that it won't boil over. All you need to do is place the uncovered bowl into the microwave for a few minutes.
Clean cast-iron with salt
Perhaps you've forked out on some cast-iron pots and pans for the kitchen? Most of us want to make sure they stay perfect for as long as possible.
However, there are times that food can get stuck to the pans. Scrubbing away at cast-iron pans with soapy water will remove the built-up seasoning. Instead, it's best to use a salt scrub to remove any stuck-on food. It helps to get them clean without ruining any future flavors.
Keep potatoes white
Are you a lover of french fries, hash browns, or mashed potatoes? No matter how you like them, this hack will come in use for you. Place diced or shredded potatoes in a bowl of cold water before cooking.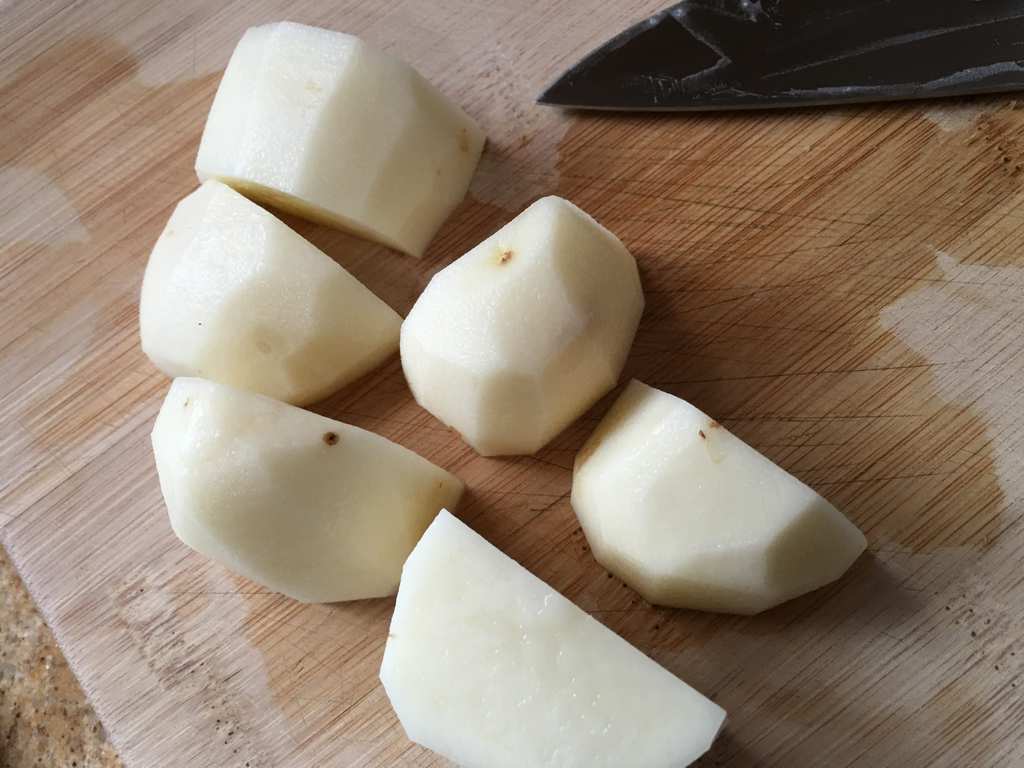 This prevents them from turning into that icky brown color caused by the starch that is released and makes them oxidized. No need to be rushed to cook them right away, the spuds will stay nice and white until you are ready.
Clean wooden board with salt and lemon
While wooden chopping boards often look great and can last a long time, they can also be a health hazard waiting to happen. Germs and bits of food can easily work their way into these boards and don't get washed out with regular dish soap and water.
Thankfully, there is a way to get them clean without ruining your boards. Cover the wooden board in coarse salt before rubbing the entire thing with half a lemon. It will leave it clean and give your board a fresh smell, too.