---
If you've got a flashy event coming up and want to wow the people you meet, adding a smokey eye look into your makeup will add an air of sophistication and mystery to your overall outfit. The best thing about the smokey eye look is that it can be done by a makeup whizz or someone that has never touched a makeup brush in their lives! All you'll need is three shades of eyeshadow, eyeliner, makeup brushes, and you might want to keep a few Q-tips on hand if you make any mistakes! Here is the ultimate step by step guide to creating the most glamorous smokey eye makeup.
1. Apply your face makeup
The worst thing you could do would be to finish your smoky eye makeup and then move onto your face makeup. In the process, you'll probably smudge everything and end up as one hot mess! Instead, apply all of your face makeup before attempting your smoky eye. So apply your concealer, foundation, bronzer, highlighter and anything else you'd do to your face normally – just avoid your eyes!
2. Apply your base highlighter
To start creating your smoky eye look, you'll need to start off by applying your base highlighter (AKA the lightest shade of your eyeshadow) into the corner of your eyelid. Make sure you do this on both the top and the bottom eyelids, as this will create a shimmery glitter, as well as start the fire burning! (get it? For the smoky eye?) After you've dabbed the corners, sweep a small amount of the highlighter under your eyebrows to make them pop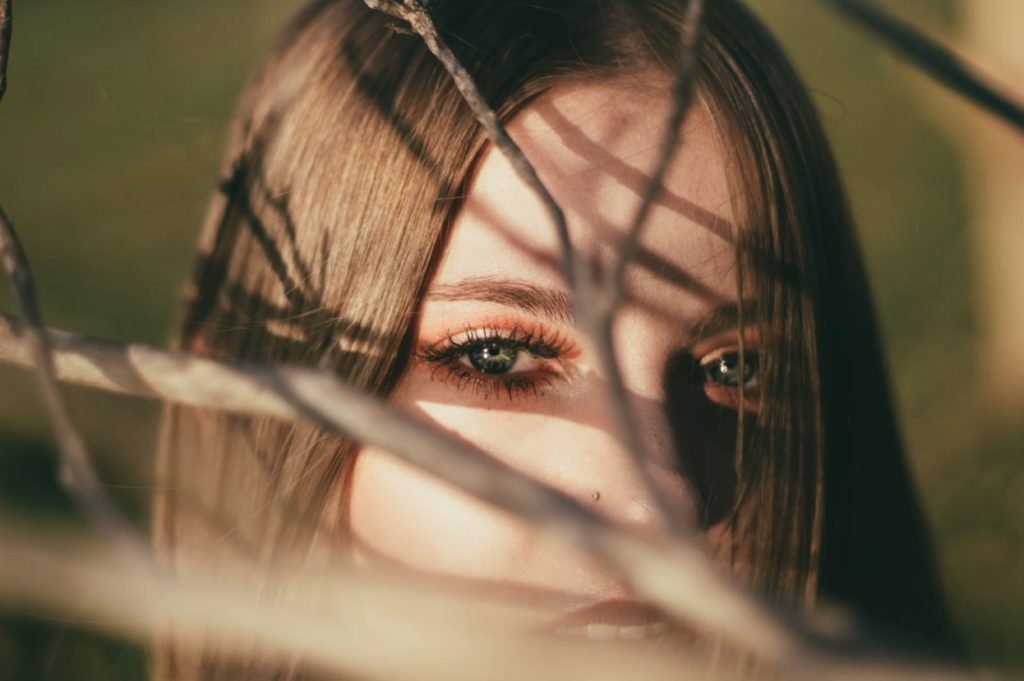 3. Apply the medium shade
Next, you'll need to get the second eye shadow from your trio – the medium shade. Apply this shade across your whole eyelid, making sure you blend into the highlighter shade in the corners of your eyelid. Avoid brushing this color up to the highlighter below your eyebrows, but stop at the natural crease you have on your lid.
4. Start adding the darkest color
Now, you can grab your darkest color and begin adding it to your smoky eye. To do this, you'll need to brush the color from the outside of your eyelid in a 'C' shape up towards your eyelid crease. Do not blend the darker color on top of the medium or highlighter shades, as there needs to be a natural distinction between the colors. If you want a more dramatic effect, you can also add a little of the darker color to the bottom eyelid from the outside in.
5. Add your eyeliner
There's nothing we love more than a dramatic eyeliner, and a smoky eye begs for a dramatic liner! It's completely up to you what kind of eyeliner you use – whether it be a pencil liner or a liquid pen eyeliner, but to avoid any smudges, we always prefer liquid. To create the perfect cat eye, you need to draw on your eyeliner from the inside corner of your eyelid and out as far as you wish (rule of thumb is to never go further than the end of your eyebrow).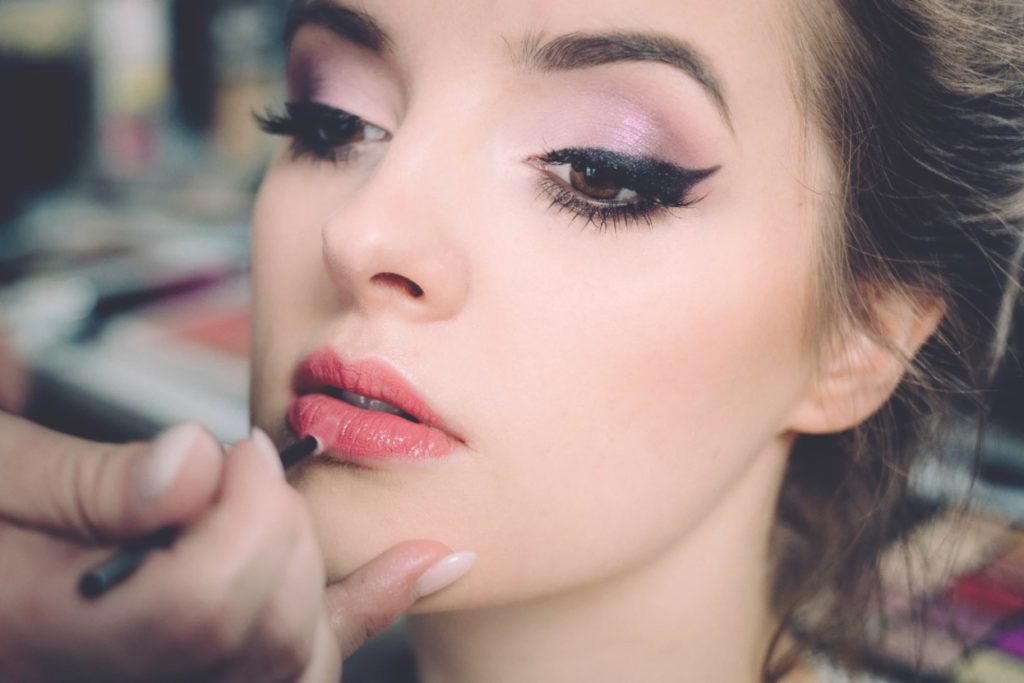 6. Finish with your mascara
No eye makeup look is complete without dramatic mascara. Again, it is up to you which mascara you use, as we all have a look that we prefer when it comes to length and weight. Avoid applying more than two coats of mascara, as this will make it more prone to clumps, and we want you to look glamorous and sophisticated! If you wish, you can then add a setting spray to make sure your look stays on throughout the day/night.
Follow these simple steps to create the perfect smoky eye look – you can thank us later!