---
One minute black is in, the next it's out. Then it's all about stripes, and all of a sudden it's time to wear spots. How are we ever supposed to keep up with all these fashion trends? Thankfully, there are some brand new trends now spring is just around the corner, and they look like they could be set to last a lifetime.
Chunky sneakers
Finally, a shoe we can get on with! Who could have guessed that sneakers would ever make their way into a fashion top spot? We are all over them. If you want to look totally on trend and enjoy the comfort side of style, then look no further. Chunky sneakers look set to take over the sidewalk as one of the hottest footwear trends for 2018. No longer will we have to risk our lives tottering down the street in skyscraper heels. Thank you fashion gurus, you have just made spring that extra bit of special.
Oversized hoodie
Who decided all these spring trends, and how do we personally thank them? No longer are we having to worry about what stripe to wear with what and if double denim is acceptable – answer: only if you are Britney Spears and Justin Timberlake. Now, we can rock the look of pure snugness and know that we are at the peak of fashion. Oversized hoodies may have been lurking in your closet only to be brought out for movie nights, but now you can take them wherever you go. Watch out everyone; we are about to take New York by storm.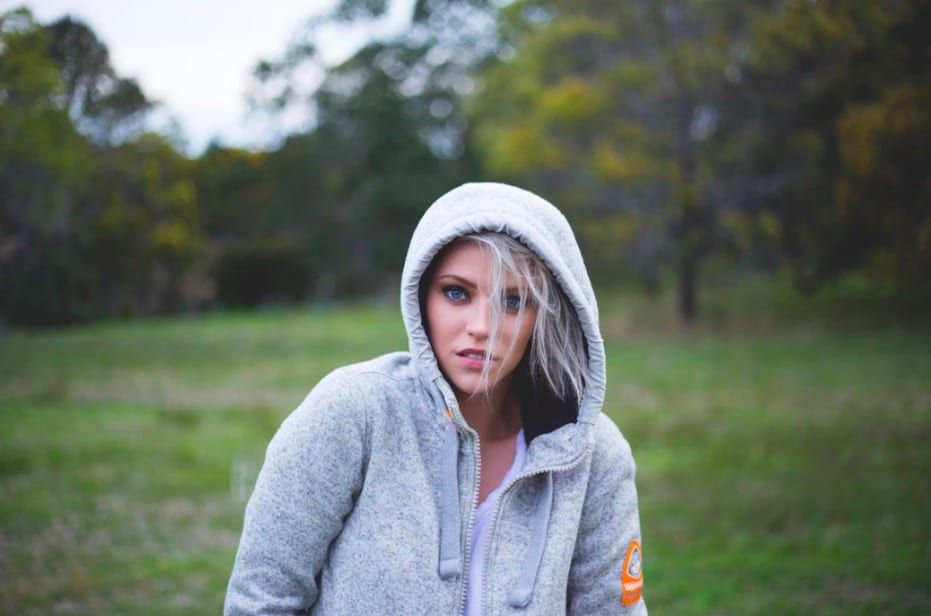 Polka-dot shirts
The answer is finally in for who will win the stripes vs. spot battle for Spring 2018. And the winner is (drum roll, please) spots! This season it's time to dig back to those dalmatian days and rekindle your love of the polka-dot. This pattern was huge in the '50s as anyone and everyone was rocking the print on a flowing dress. Now it's time to bring the vintage style up to date by wearing it on your shirt. Plus, you can easily team the trend with black pants or jeans for the effortlessly flawless effect. Fashion isn't dead, and neither is the polka-dot.
Suit skirts
It's time to slay the office and leave your co-workers quaking as you pull off this simple yet powerful new trend. The suit skirt proves that anyone can rock a matching blazer set, while still having that feminine touch. Plus, you don't have to stick to pinstripes. Break the mold! It's time to go crazy with tartans, tweeds, and mini skirts. Who said that dressing for the office had to be boring anyway? It's time to let everyone know you mean business. Let your inner goddess shine through as you think outside the fashion box.
Teddy coats
Whoever designed this year's biggest trends really is our kind of designer. This year, it appears to be all about comfort while still looking elegantly chic. One of the biggest new styles to hit the runway this year is the dawn of the teddy coat. These soft, fluffy, and oh-so-inviting jackets will keep you warm on those chilly spring mornings while also keeping you looking good as you hit the streets. Plus, their versatility makes them the perfect addition to any outfit. It's a win-win situation.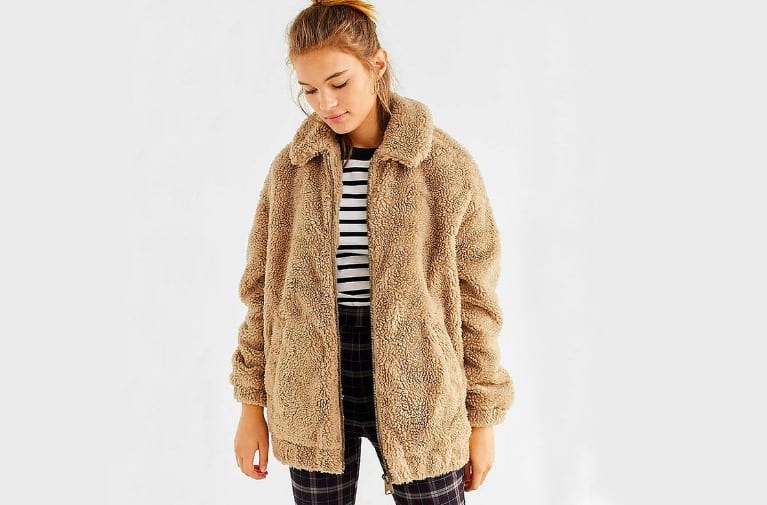 Fashion doesn't have to be hard, and now we can enjoy the comfort of these additions with ease. The best bit? You can mix and match everything with some simple pieces to bring your whole outfit to life. Now, it's time to be one step ahead of the fashion game. Go and rock, fashionistas.