---
Tempo
Tempo is one of the most popular day planning apps – but unfortunately, it is only on iOS at the moment. However, considering it's reaching more people every single day, we can't imagine it will be long until it's released on Android, too! Tempo is perfect to plan your day because it won't let you forget ANYTHING. If you receive multiple emails a day with meetings, times and dates on them, you can sometimes forget to then add them to your calendar. But Tempo gets rid of this problem and automatically links with and scans your emails to extract any new events. The app will then give you a monthly, weekly and daily view of your meetings and remind you of all of them. It will even notify you if you have any clashes, so you don't have to worry about double-booking yourself!
Horizon Calendar
Have you ever tried to plan your day but had no clue where to start because the weather is proving too temperamental? Unfortunately, the one thing we can't control is the weather, and these changes can often affect our day-to-day life. The Horizon Calendar app for iOS takes this into account and helps plan your day around the weather forecast. This app will allow you to add your events each day, month or week, and it will tell you what the weather will be like, so you can chop and change – so you can change your beach yoga class for when it's bright and sunny, and switch your cinema date for when it's raining. Don't get caught out with the weather again!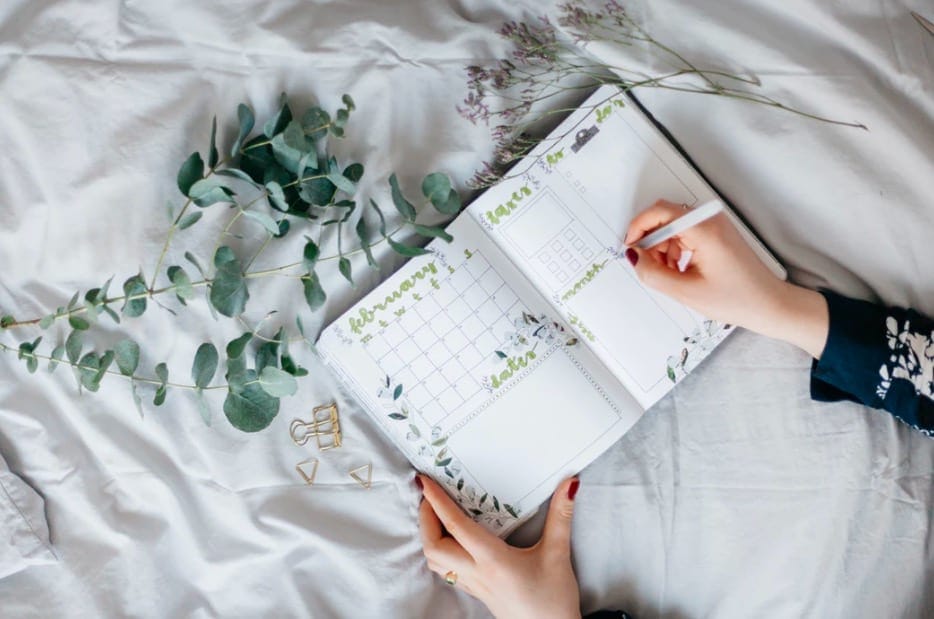 SolCalendar
If you're the kind of person that needs a bit of fun in their life, planning your day using a boring old calendar can be a chore. But it doesn't have to be. The Android SolCalendar app lets you plan your day in the most fun way possible, giving you the chance to add stickers and emoticons to your dates, meetings, and reminders so that you can stray away from the regular calendar app. The app also has a neat navigation system, with different hand and finger movements changing the screen view. Who wants to just click anymore? That's so last year.
Cal
Cal is the perfect day planning calendar for those people who just love structure in their life. Out of all of our favorite day planning apps, this one is the prettiest, and the most neat and tidy – which we just can't get enough of. Although it is pretty minimal in it's design, Cal offers you the chance to personalize your own calendar with personal photo backdrops and sleek calendar designs. The basis of the calendar is similar to the others, and it gives you a breakdown of the monthly, weekly and daily meetings, but it also goes one step further. To make you super organized, Cal also offers an hourly breakdown of your daily routine.
Google Calendar
Okay, so we kinda love Google – and so do millions of others around the world. If you use Google every single day through its search engine, Gmail or Google Drive, this is probably the best app for you. The design is incredibly similar to any other Google product, making it super easy to use and doesn't have any fancy tricks or frills. It does exactly what it says on the tin. Add in your appointments, meetings or chores, and view them on the app, and on the web format (which is great if you lose your phone!)
If you're looking for a new way to keep up with your daily schedule, check out some of these apps! We all like to stay organised, and these apps help with just that. So whether you want somewhere you can note down exactly what you'll be doing and when, or if you want a nudge to let you know that the beach probably isn't a great idea as you're due a thunderstorm, these apps will help you out for any eventuality!