---
If you're the type of person who already loves to jet set or someone who is making plans on travelling the world, keep Sri Lanka in mind for your next destination vacation. Located in the Indian Ocean, this island country offers some of the most picturesque sceneries available to humankind. Be sure to pack a camera when visiting the island to capture the beautiful flora you will be surrounded by. Although an island, Sri Lanka has beautiful white beaches, vast jungles, architecture dating back centuries, rich cultural history, and much more. While the island is home to 21 million people, don't let that population number deter you. With 26 national parks and over 400 waterfalls to gaze at, there is plenty to see and more to explore.
According to travel sites, the best time to visit is from December to March. Sri Lanka's climate is ideal for vacation and exploring, but the country does experience a lot of rainfall. Before setting off on your journey, make sure you're visiting while no heavy rainfall is happening- monsoons are not part of your itinerary! Those types of disastrous rains usually fall from October to February, so keep that in mind when booking your flight and hotel. Hopefully you're still on board for the ride to Sri Lanka. The following are just a few amazing things you can experience while on your trip.
Take a hike
Enjoy the fresh air and explore the surrounding forests while on a hike. You can also book a guide if you don't want to hike in unfamiliar territory alone. An experienced guide can take you on the best trails and also provide great insight to the expansive flora and fauna of the island. There are plenty of options available, whether you are a beginner hiker, intermediate, or more advanced.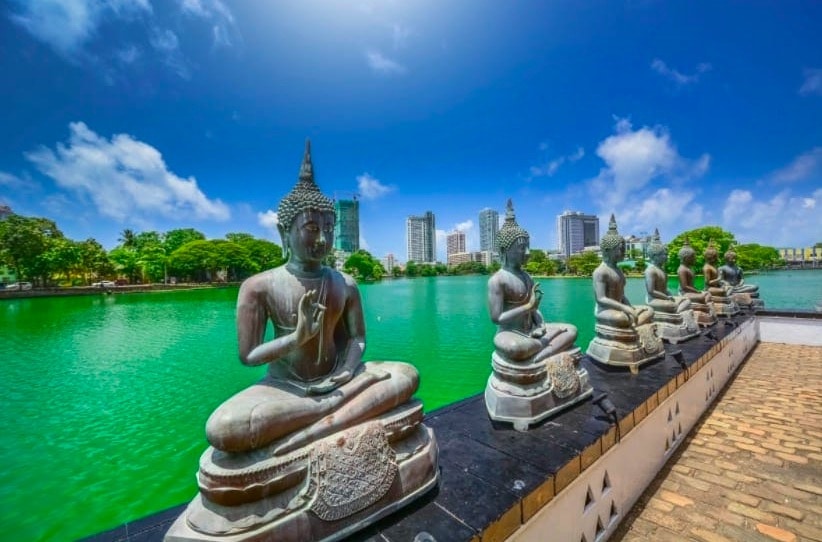 Sri Lankan safari
If you're more excited to witness the beautiful wildlife Sri Lanka is home to, make sure to book a safari. The wild elephants are a must see on the island. Some of the more popular options if you do decide to travel on safari are; Wildlife Tours Sri Lanka, Yala Safaris Private Tours, and Udawalawe National Park. With over 26 parks available, there's something for everyone no matter the budget. When on safari, be sure to dress accordingly and do some research beforehand to know what to look for. Some animals you might encounter are elephants, leopards, different species of monkeys, giant squirrels, and birds of all shapes and sizes. Be sure to pack some binoculars!
Hang ten at Hikkaduwa
With Sri Lanka being an island, there is plenty of opportunity to see a beach or two and even more opportunity to catch a wave. Unawatuna Beach is the island's most famous, followed by Bentota Beach and Weligama. Beaches also come equipped with small restaurants, exotic fruit sellers, and tourists and locals alike. Weather permitting, you could also take a water hike as well, which includes a crocodile spotting.
Hikkaduwa, which translates to "sword of knowledge", provides especially excellent surfing conditions at the seaside resort. Here you will also find perfect conditions for a deep sea dive to see the beautiful reefs that live underwater. This small fishing town is also home to the Hikkaduwa Coral Sanctuary, where you will find over 70 types of coral reefs.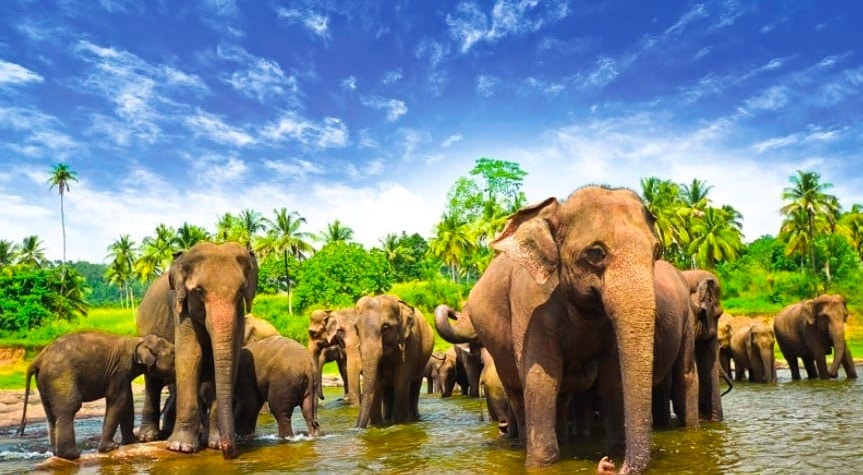 Foodie paradise
The island's vast history and melding of cultures throughout the centuries is evident in its architecture and traditions, but it can also be seen in its food. Two staple dishes of the island are rice and curry. It is also customary for you to eat with your hands, so wash up before you dig in! Like many Asian countries, this island loves its spices, so keep that in mind when ordering for yourself. The island is better known for its fishing and coconut cultivation, two staple ingredients in some of the most delicious curries. With plenty of resources online about the Sri Lankan food culture and street vendor options, familiarize yourself with what you could expect. Or better yet, travel and get to know the cuisine firsthand!
With plenty to see and even more to snap photos of while in Sri Lanka, you'll be the envy of all your followers.