---
Does anyone else feel like they missed a day of life training somewhere along the way when everyone else learned how to apply makeup like a pro? We follow the tutorials on Youtube, spend money on the high-end brands and give it our best go, and yet we still don't look like those beautiful models on Instagram. However, there are ways to style out your beauty mistakes and make you seem like the pro you wish you were!
The wrong color match
There is nothing more annoying than buying the wrong shade of foundation or concealer, which is easily done if you buy online or the shop you tested it in has different lighting than you are used to. Thankfully, all is not lost! Instead of wearing it and rocking the creepy mask look, or just wasting it by letting it get dusty at the bottom of a drawer, use it differently. You could use it as an eyeshadow base, or if the shade is right, it can even work as a brightener or contour. You might even be able to make the right color by mixing it with another foundation for example.
Broken powder compact
Dropping and breaking a powder eyeshadow or face powder is so frustrating, but easily done. Thankfully, it is fixable, and you don't have to throw away your favorite shade. You can mix a small amount of rubbing alcohol onto the powder and use a spoon to press it down to re-compact it. Let it dry before using it! If you have dropped a few, you could mix more than one powder together to create a new color. You could also mix some broken eyeshadow into a clear lip gloss to create a custom pigment.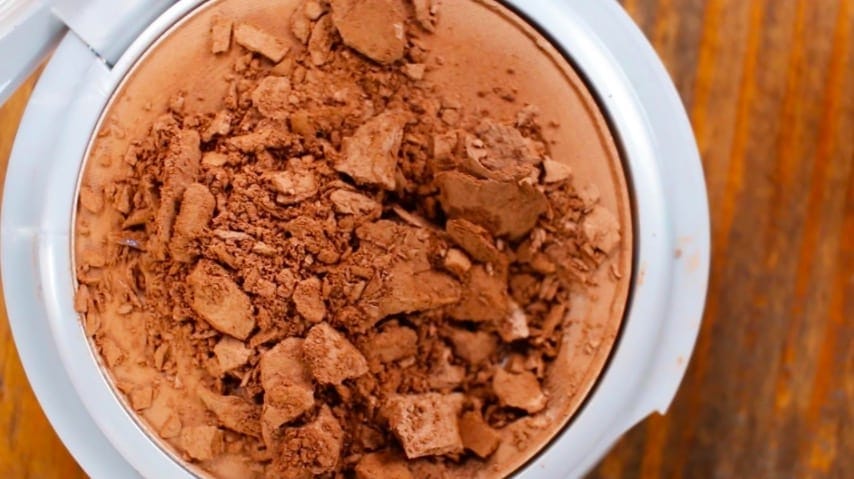 Smudged mascara
Although raccoon eyes are not the best look, there is a way to style this awkward look out and be seen as the height of glam. We've all applied mascara to our bottom lashes, only for it to smudge beneath your eye. Fix it by grabbing a cotton swab and gently running it across the skin under your bottom lashes to blend it in to create a sultry liner look.
Eyeshadow fallout
Ugh, you are just adding the finishing shimmery touches to a well-crafted eye look, and the powder decides that it will head to your cheeks instead. Make this work for you by blending the shadow right above your cheekbone for a cute highlighter. Of course, this will not work if it is a dark, or matte shade – you'll just look dirty, but if you leave your foundation until after your eye makeup when doing elaborate looks, you can just clean off or cover over it!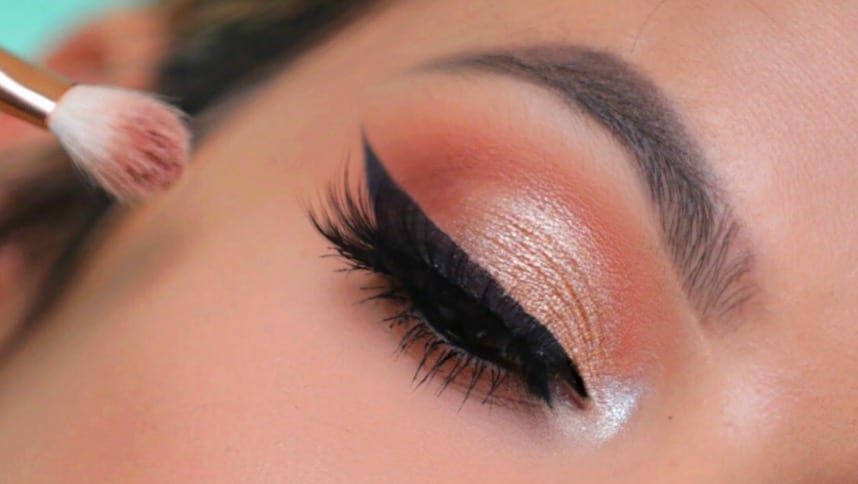 Overdramatic brows
If you've overdone it a little with filling in your brows and they look a bit too much on your face, don't panic, you don't need to wipe it all off and start again. Instead, put a bit of makeup remover onto a makeup sponge and gently dab it over your eyebrows. Remember that if you take too much off you can build it back up again, but if you are light with your hand, this should do the trick.
So don't feel like a makeup disaster; a lot of the 'mistakes' you are making are not mistakes at all, and you can totally style them out. Keep practicing and wear it with confidence.