---
We place all our focus on the drawers, closet, and bed when it comes to a bedroom, but what about the lowly nightstand? It's a really useful piece of furniture and can provide a stylish accent to your room, so don't just get the cheapest, most simple item you can find – invest in your space.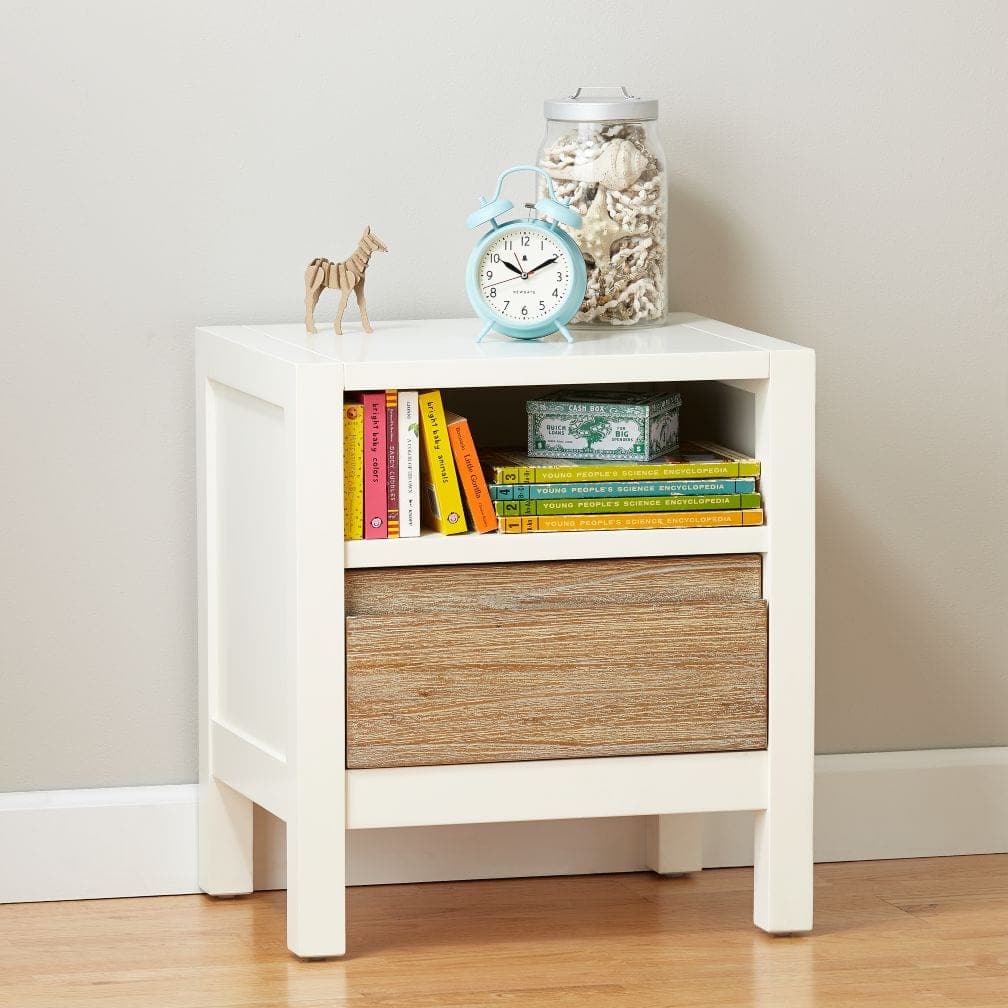 First things first
When it comes to choosing a nightstand, you must first work out what exactly you will be using it for. Do you need it to hold a lamp and a book for bedtime reading, store pills in a drawer, or allow you to work from your bed? Deciding on your needs will dictate the size, space, and compartments that you will need to look at for your nightstand. Here are some of the best nightstands that we've found that will cater for a whole range of different needs.
Zinus Modern Studio Collection 20-inch Night Stand
This nightstand is simple yet stylish, available in brown or espresso to compliment most bedroom decor. The double shelf system will allow you to store books on the bottom and have plenty of room for a lamp, alarm clock and a glass of water to hand on the top shelf. This 20x20x20" nightstand is super sturdy and can hold up to 100 pounds.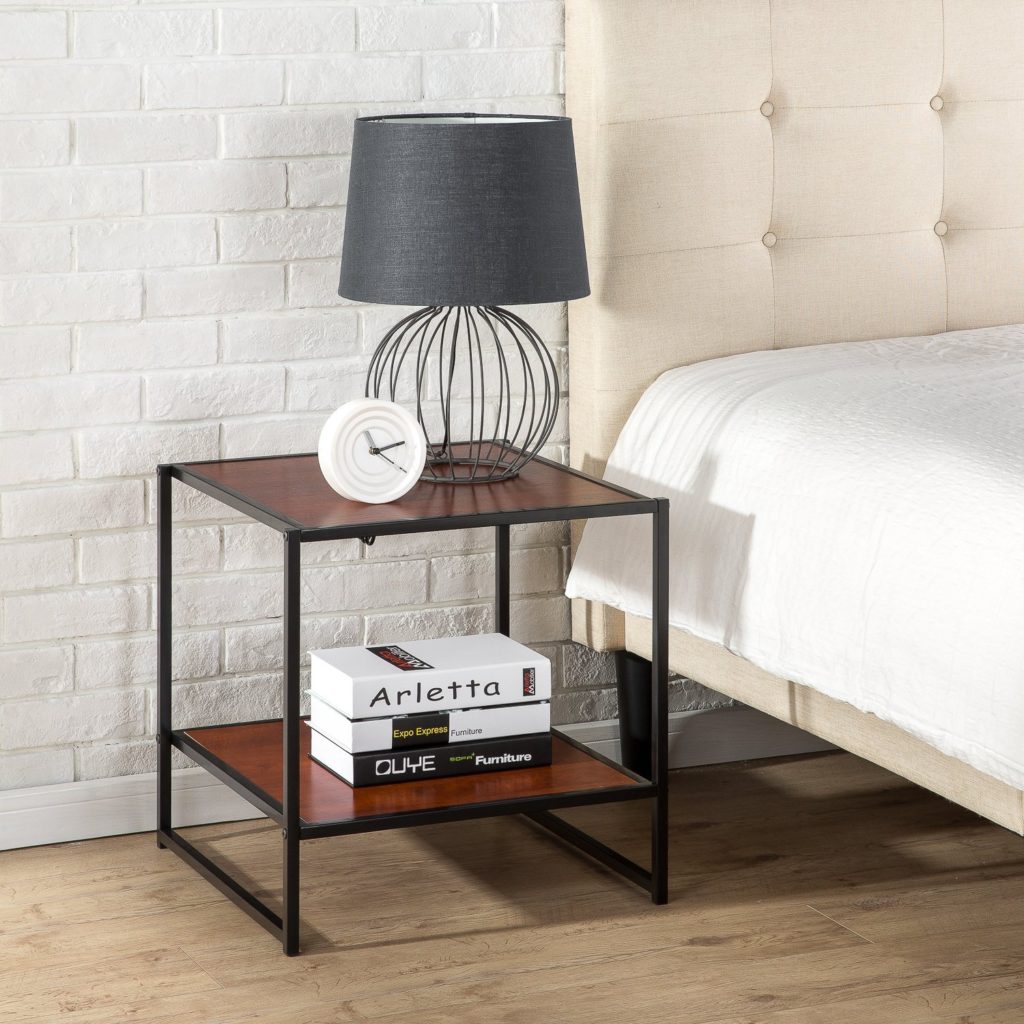 Fernweh Reclaimed Wood's Suspended Shelf
Just because it's a night"stand" that doesn't strictly mean that it has to stand. This amazing recycled wood shelf hangs on a cotton rope and can be altered to allow it to be at the exact height you need it to be. This is a fantastic accent piece and will be a great talking point (especially as each one is unique and eco-friendly!), however, whether it will hold anything substantial remains to be seen.
eHomeProducts Light Walnut and White Night Stand
This nightstand is the epitome of simple modern design with functionality high on the list too. The stylish white drawer is spacious (for hiding all the mess that you would normally store on the top!), and is a lovely contrast to the light walnut of the rest of the unit. The wood is thick, and the legs are sturdy, so this nightstand is built to last!
OakStudioDesigns Open Shelf Modern Bedside Night.
If you don't have a tremendous amount of space, that doesn't mean that you can't have a stylish yet functional bedside table. This open shelf nightstand comes in whitened or natural oak, and the rounded corners give it a really modern look. This nightstand makes the most efficient use of its shape when it comes to space – it comes with a drawer, a shelf, and the table top so you can really get your money's worth!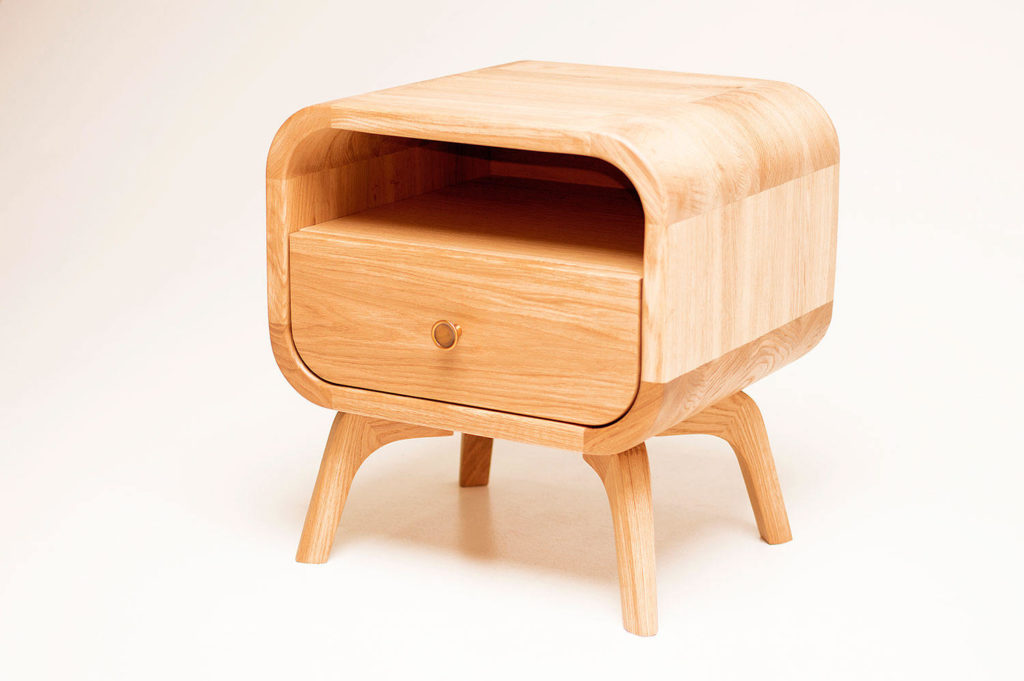 This nightstand is an unusual design and can be customized in several different ways. The legs, wood style, and interior paint color can all be chosen to best compliment your decor. The unit can also be ordered in a few different heights to fit your bedroom space best. This piece is so customizable it's like designing something from the ground up.
Instead of just settling when it comes to your nightstands, make them a focal point of your room and take your bedroom decor to the next level.