---
Picture yourself skiing down a steep slope in a beautiful foreign mountain range. You spend a long, cold day on the slopes before returning to your lavish resort. You sit around a fire with a cup of hot cocoa and a group of friends in your own little lodge. Indulge on champagne, a heated pool or spa day. If this sounds like your ideal vacation, then why not check out some of these luxury ski resorts from around the world?
Gstaad, Switzerland
With 220km of impressive slopes, Gstaad is the perfect ski vacation, no matter what your ability. The trails are mostly of an intermediate level, making it ideal for newbies to gain some more experience, along with seasoned skiers to have some new slopes to practice on. The area boasts incredible views and comprises of several luxurious resorts, each with their own panoramic views over the Swiss mountains.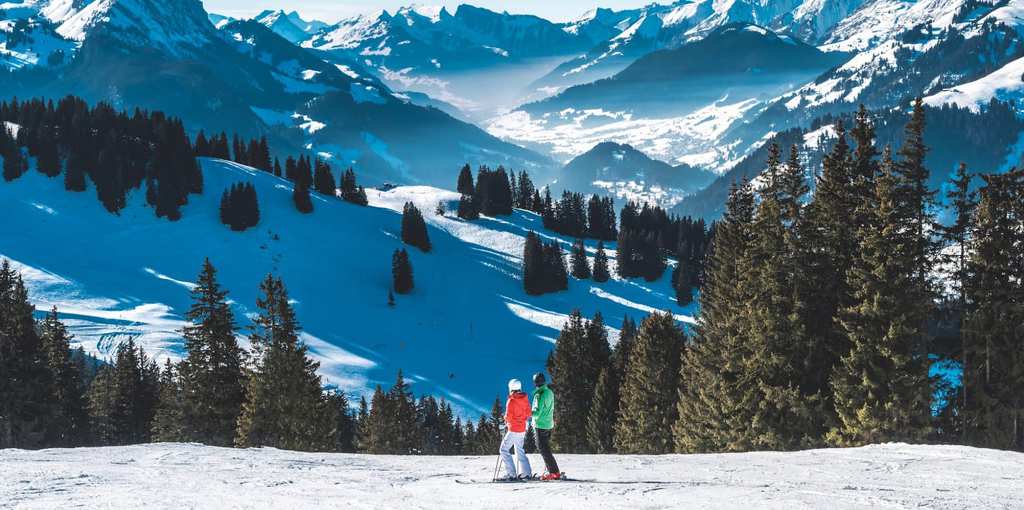 Cortina, Italy
Cortina d'Ampezzo is one of the most picturesque ski locations in the world. Multiple separate slopes offer a variety of different challenges for all abilities, each with their own elevation and severity. Ski resorts in Cortina have lavish facilities, too, making it the dream skiing vacation for anyone. The area is well-known for its fantastic shopping opportunities, snow polo, and extravagant wine bars. One of the most famous of the Cortina ski hotels is the Cristallo Hotel & Golf which is a five-star resort with jaw-dropping views and room service on silver platters, and yes, it does have its own golf course!
Lech-Zürs, Austria
Although placed under one name, Lech and Zürs are two separate ski locations in the heart of the Arlberg mountains in Austria. The two resorts are amongst the most prestigious and luxurious in the world, with over 100 four five star hotels between them. With a vast range of slopes, ranging from beginner to expert, Lech and Zürs are perfect vacation spots for any skier, from first-timers to regulars, or even just for those who want to see the breathtaking views. Of course, the hotels are nothing short of incredible, either. I mean, with that many five star hotels and a further handful of four stars, you'd be mad to pass up this spectacular destination.
Courchevel 1850, France
Courchevel 1850 is one of the most extortionate ski resorts in the world, but for good reason. It's a popular ski destination for celebrities but if you can afford it, is ideal for anyone else, too. Full of lavish chalets and extravagant bars, Courchevel 1850 is part of one of the world's largest ski locations, known as the Trois Vallées. The pristine 600km of pistes are perfect for beginners and intermediate skiers, while the off-pistes offer a more challenging experience. The evening entertainment of luxurious bars, lounge areas, and fancy drinks finish off the perfect day on the slopes.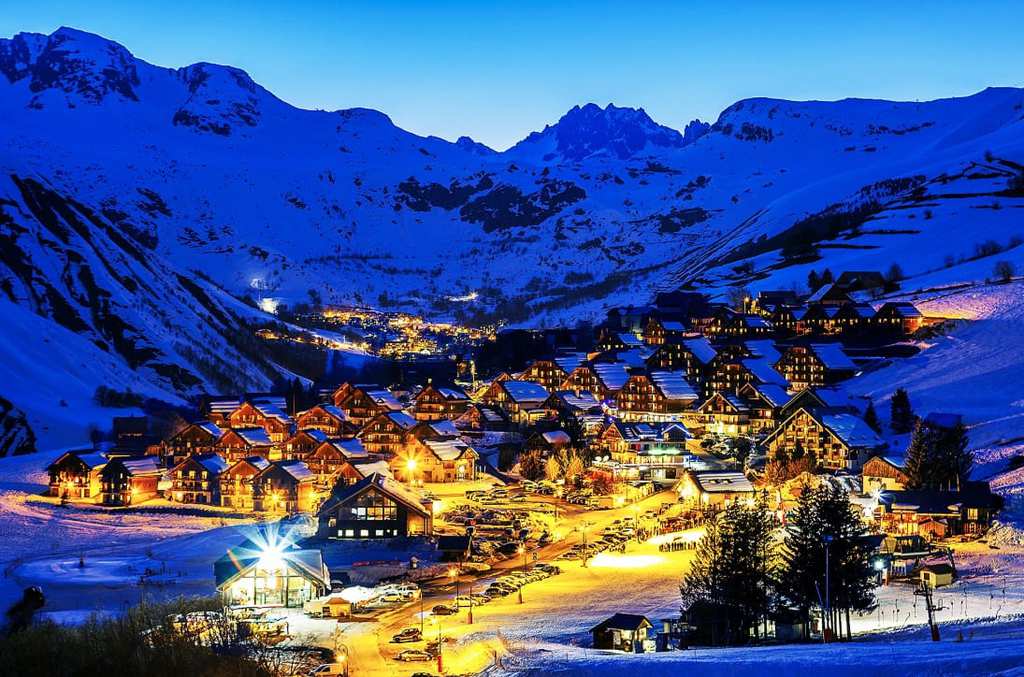 Whether you're a beginner or advanced skier, traveling with a group of similar ability friends, or a mixed group, there are plenty of stunning ski resorts around the world for you to try. Each location has a range of challenges, along with enticing bars and lavish cabins.