When you think of classic Western movies, you probably immediately think of wide-brimmed Stetson hats, colorful bandanas, burly stallions, and cowboy boots – they all kinda run together at some point. It can actually be hard distinguishing one Western from the other. Thankfully, there's one Western that stands out from the crowd, and then points and laughs at it.
[post_page_title]Real life inspiration[/post_page_title]
Like many filmmakers, Mel Brooks has taken many of his own experiences and turned them into movie form. In fact, his childhood moments largely inspired the character of Sheriff Bart – particularly the scene where he tries to run away from his townspeople, who have captured him and held him hostage.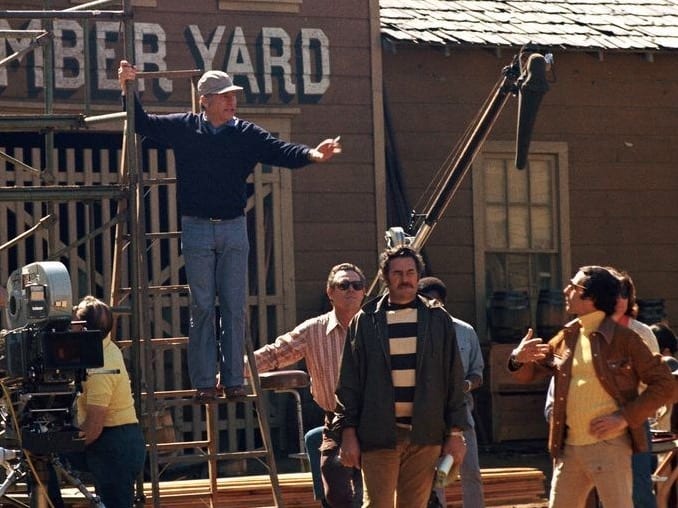 To get Bart out of this predicament, Brooks called upon one of his childhood memories, when he tried to steal some gum and a water pistol from a local convenience store. Although he didn't make it out of the door, the clerk let him go when the young Brooks turned the water pistol on himself. That's exactly what Bart does in the movie…
Pages:
Page

1
,
Page

2
,
Page

3
,
Page

4
,
Page

5
,
Page

6
,
Page

7
,
Page

8
,
Page

9
,
Page

10
,
Page

11
,
Page

12
,
Page

13
,
Page

14
,
Page

15
,
Page

16
,
Page

17
,
Page

18
,
Page

19
,
Page

20
,
Page

21
,
Page

22
,
Page

23
,
Page

24
,
Page

25
,
Page

26
,
Page

27
,
Page

28
,
Page

29
,
Page

30
,
Page

31
,
Page

32
,
Page

33
,
Page

34
,
Page

35
,
Page

36
,
Page

37
,
Page

38
,
Page

39
,
Page

40
,
Page

41
,
Page

42
,
Page

43
,
Page

44
,
Page

45
,
Page

46
,
Page

47
,
Page

48
,
Page

49