---
What keeps you from wearing sunscreen? For some, it's the chemical ingredients. For others, it's the sticky, oily feeling. Those are not the only things keeping people from using sunscreen. You may not love the pasty, white color that goes hand-in-hand with a zinc sunscreen. Allergies or sensitivities to the ingredients can leave you feeling itchy or caring for breakouts.
Not using sunscreen isn't the answer. The sun's UVA rays cause premature aging and pigmentation changes in the dermis. UVB rays lead to sunburn and damage to the cell's DNA structure. Unless you plan to cover up with a wide-brimmed sun hat, a long-sleeved shirt, long pants, and socks, which isn't feasible on a hot day, you need a sunblock. Sunscreen is important, and people aren't using enough of it. Experts say that a shot glass full of sunscreen is the right amount. You also have to choose a high SPF, reapply after swimming, and add more at least every two hours.
With these sunscreens, you'll protect the different layers of the dermis from both UVA and UVB rays.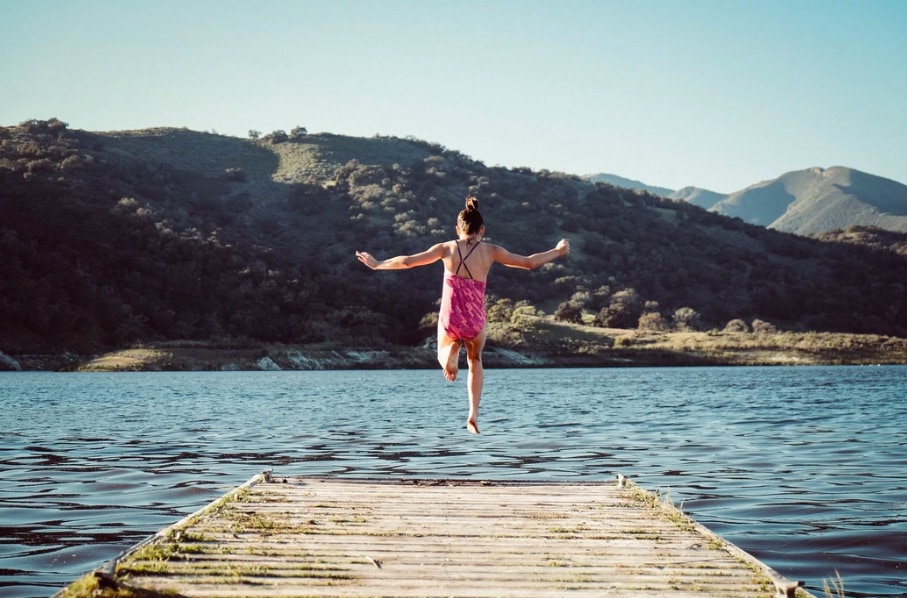 Smoothest gel: Emilia Invisible Sun Protection Face Gel
Emilia Invisible is a sunscreen designed for the sensitive face. The omega fatty acids from red algae extract nourish the epidermis. The clear gel does not make the skin look pale or pasty, plus it goes on smooth and creates a foundation layer if you want to add makeup over it.
Easiest application: Babo Botanicals Sheer Zinc Sunscreen
People with very sensitive skin benefit from the hypoallergenic formula Babo Botanicals uses. It's a spray-on sunscreen with a high SPF that offers up to 80 minutes of protection in the water. Zinc oxide is the main ingredient in this mineral sunscreen. It also adds avocado, jojoba, sunflower, and watercress for added moisture and anti-inflammatory properties.
Recommended by dermatologists: Elta MD UV Clear Broad-Spectrum
Elta MD has a broad-spectrum sunscreen with a clear zinc, silky-smooth formula. It's designed for sensitive skin and offers 46 SPF protection for two hours. The clear gel has no fragrance or parabens, which makes it ideal for people prone to acne and rosacea flare-ups.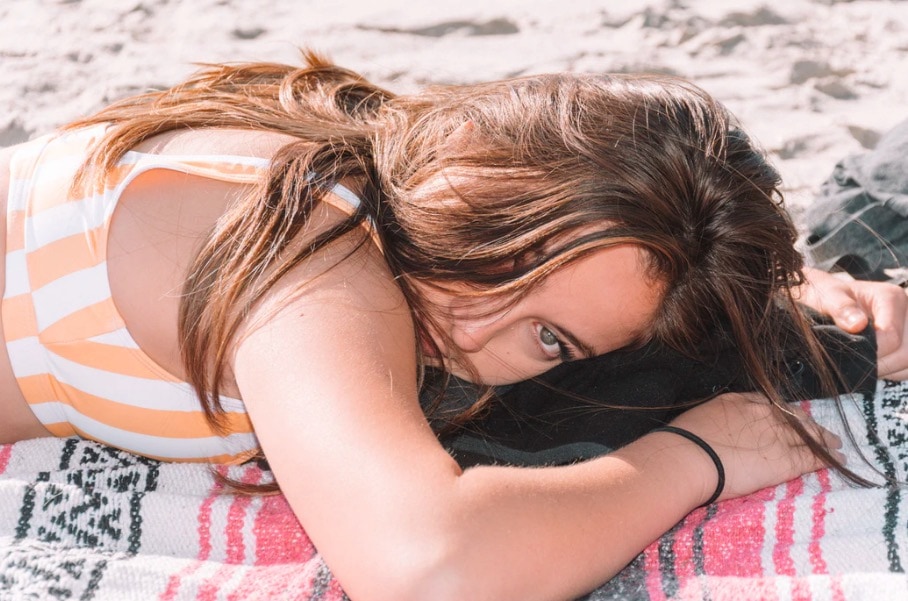 The bottle tells you when you need sunscreen: Blue Lizard
If you are never sure if sunscreen is needed, Blue Lizard's innovative bottle helps out. When the UVA and UVB rays are strong enough to damage the cells, the bottle turns blue. You'll always know when to apply the 30 SPF broad-spectrum sunscreen. It's a smooth cream that goes on easily without feeling sticky. It blends mineral and chemical agents to protect against both types of rays. It also is paraben-free and has no fragrance, which is great if you have sensitivities.
Feels dry to the touch: Heliocare 360 Gel Oil-Free
Heliocare 360 goes on as a gel, but it's completely absorbed and feels dry to the touch. Heliocare 360's Fernblock FC BioShield System not only protects against damage from the sun, but it also helps heal past cellular damage. It contains no oil, parabens, or alcohol, which makes it ideal for all skin types. It's so gentle you can even use it on your eyelids.
Brushes on to avoid sticky hands: BrushOnBlock Mineral Sunscreen
BrushOnBlock Mineral Sunscreen is a fine powder that you brush on. It's lightweight and applies easily. Wear it over your favorite moisturizer for the broad-spectrum protection zinc oxide offers. The sunscreen powder and self-dispensing brush are in one dispenser that fits in a pocket. Reapply it as often as needed without getting your hands messy. Twist the container, fully extend the brush, and apply a liberal amount wherever it's needed.
Before you buy, decide which type of sunscreen is suitable
You have three options for sunscreen. Chemical sunscreens use chemical ingredients like avobenzone, octocrylene, octinoxate, octisalate, and oxybenzone. Mineral sunscreens use natural minerals like titanium dioxide and zinc oxide. Mixed products use both. They all work effectively at blocking the different types of sun rays. Look for the words "broad spectrum" to ensure you have a product that protects against both UVA and UVB rays.
Heading to the beach? Hawaii was the first state to pass laws restricting the use of chemical sunscreens to protect the reefs. Only a mineral sunscreen should be applied in Hawaii. That is not the only state. Florida, Palau, Mexico, and several Caribbean islands have similar restrictions in place. You have to use mineral sunscreens if you're vacationing or live in those areas. If you're at home or staying out of the water, chemical sunscreens work well. A mix might be even better. Finally, look for The Skin Cancer Association's Seal of Recommendation for products that have been proven effective.