---
Let's be honest, we all love food. Sometimes we think we actually love food more than people, but who can blame us? The world is full of some of the greatest food in the world. Who wouldn't want to fill their faces with Smores that ooze chocolate and marshmallow? Who wouldn't want to feel their taste buds tingle when they try out a new curry? No matter where you go in the world, you will always be graced with traditional food that is tasty and delicious, especially in America. Yet, sometimes you need to skip the restaurant or the fast food chain and drive the open road to some of the best American food trucks to truly see what we mean…
Pikiniki Food Truck – Anchorage, Alaska
When you think of American food trucks, your mind probably doesn't wander to the icy plains of Anchorage in Alaska – but that's exactly where you need to go! The Pikiniki Food Truck is one of the best in the country. Although it might not look like much from the outside, the food on the inside is mouth-wateringly delicious. This food truck offers fries galore, alongside other meaty options. Our favorite? The Waffle Dog! This is basically a block of cheese wrapped in a delicious waffle, and it's something that really needs to be tried to be believed.
Emerson Fry Bread – Phoenix, Arizona
Hands up if you love fry bread? Well, we don't blame you. If you're looking for the best fry bread around, look no further than the Emerson Fry Bread food truck that makes its way around Phoenix, Arizona. These guys make their fry bread fresh in the truck every single day and give their customers the chance to mix them up with the condiments and additions of their choice. You could try out their famous homemade salsa, their green chili stew, their hominy, and more. Simply add whatever the heck you feel like onto one of these bad boys, and you'll leave with a smile in your stomach.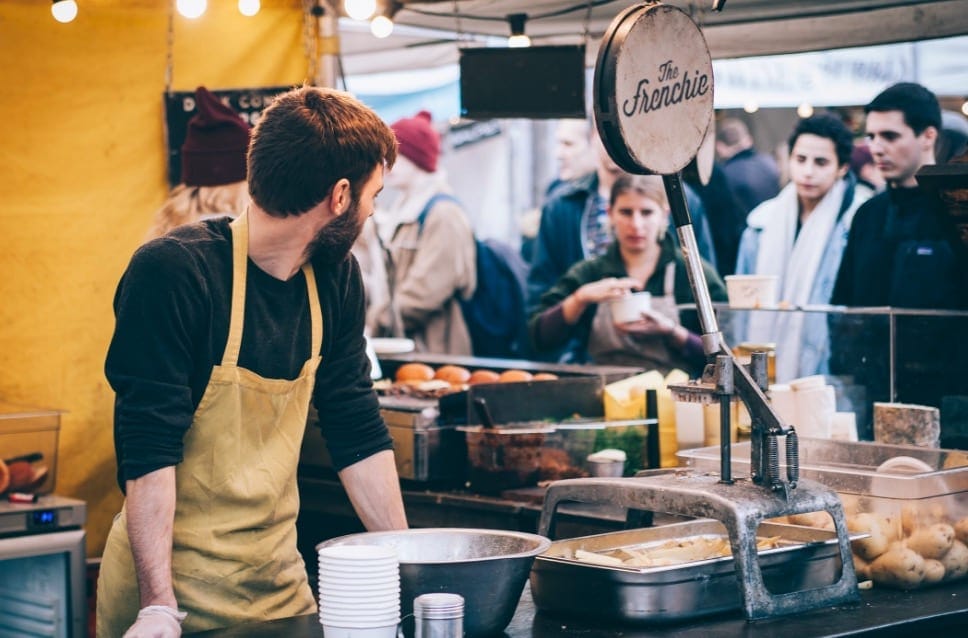 White Rabbit Truck – Los Angeles, California
If you love tacos as much as we do, you'll love the White Rabbit Truck in L.A. This food truck isn't like your average taco joint but is famous for delivering some of the tastiest tacos in the City of Angels. Although all of the tacos in this place are pretty darn delicious, there is one particular taco that flies off the menu – and that's the Sisig burrito. This taco consists of pork belly that is marinated in oodles of spices and flavors (and lots of butter). They finish the whole thing with garlic fried rice, swiss cheese, and a fried egg.
Caseus Cheese Truck – New Haven, Connecticut
Come on, who doesn't love cheese?! Other than those lactose intolerants (sorry guys). The Caseus Cheese Truck in New Haven has everything you could possibly need to put you in cheese heaven. You might be wondering what a cheese truck can do that you can't do at home, but it seems as though these guys can make all of your cheese dreams come true. With all kinds of cheeses and breads under their belt, you can customize your grilled cheese to your own taste requirements – which may prove to be a little problematic when you realize that you want everything.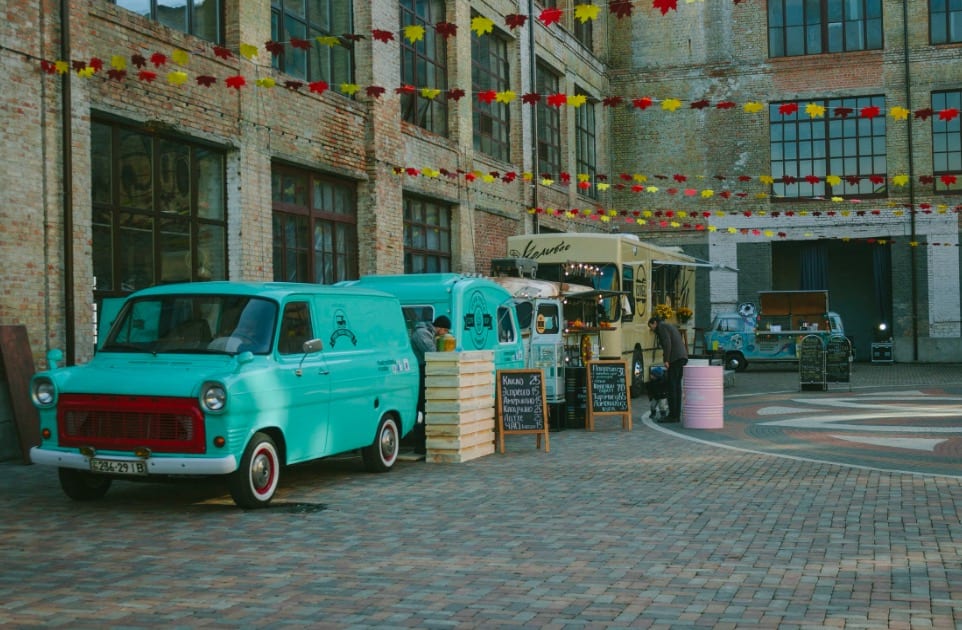 I Don't Give A Fork – Delaware
If you're the kind of person that loves to save the environment and avoid throw-away cutlery, you'll love this place. I Don't Give A Fork refuse to give their customers cutlery, and it's down to you to make sure you get it all over your hands – and not your clothes. Nevertheless, it's totally worth it, because the food here is something else. This truck sells traditional American fare, including mac and cheese, the classic Philly cheese steak sandwich, as well as all kinds of burgers and sandwiches.
Taking a trip around America soon? Make sure you keep an eye out for the best American food trucks in the country but ensure that you have an empty stomach because you're gonna need it…