Sun, music, and friends – what sort of images are you getting? A pool party? Late-night cookouts on the beach? While they both sound great, we are talking about one thing: music festivals. These events draw in millions of people all across America as fans finally get the chance to see all their favorite artists in one place.
As if that wasn't enough, music festivals can also be the perfect place to do some celebrity spotting as they mingle amongst the crowds. Many people opt to go for crazy Coachella outfits to make themselves the center of attention. This way, no one will lose your face in the crowd. New trends and the hottest statement accessories change with each year that passes.
This can make it hard to keep up in the world of looking good. Fashion is all about being ahead of the game, but have some of these celebs taking their grass field runway walk a touch too far? Then again, is anything too far when it comes to fashion?
[post_page_title]Ruby Rose[/post_page_title]
Ruby Rose is the TV presenter that rose to fame in Australia thanks to her time on MTV. As well as her flawless features, this actress also rocks a pixie look that many of us could only ever dream of pulling off. We're not jealous at all, promise.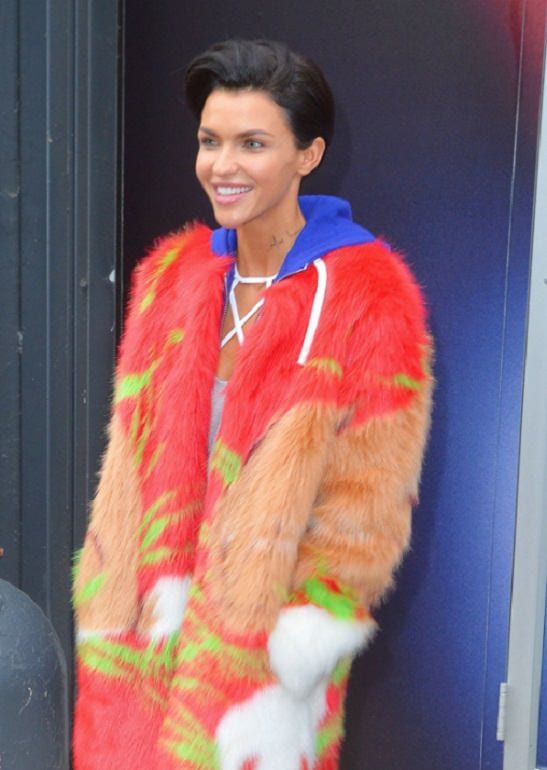 So when it came to Coachella, Ruby knew just how to make us all green with envy once again. Although many of us would look like a hunter's prize trophy usually reserved for the wall, Ruby is looking ready to hit the music scene with her bright fluffy jacket.