---
Year after year, tourists jet off to predictable tropical getaways. But if you're looking for something a little more unusual, Costa Rica is an exotic beauty known for its lush wildlife and carefree way of life. Experience everything from relaxing hot springs to an introspective walk through the forest canopy, high in the sky as you see things from a bird's perspective.
Costa Rica is the ultimate place to rediscover a genuine joy for life of all forms, from the monkeys outside your hotel window to the picturesque volcanoes that are scattered throughout the country. It's also an ideal place to connect with loved ones – consider a mother-daughter trip or an unforgettable summer trip with some old college friends. If you're an adrenaline junkie, a spa fanatic, or a nature lover looking to uncover the breathtaking rainforests and beaches, here are five reasons you won't be able to resist Costa Rica this year.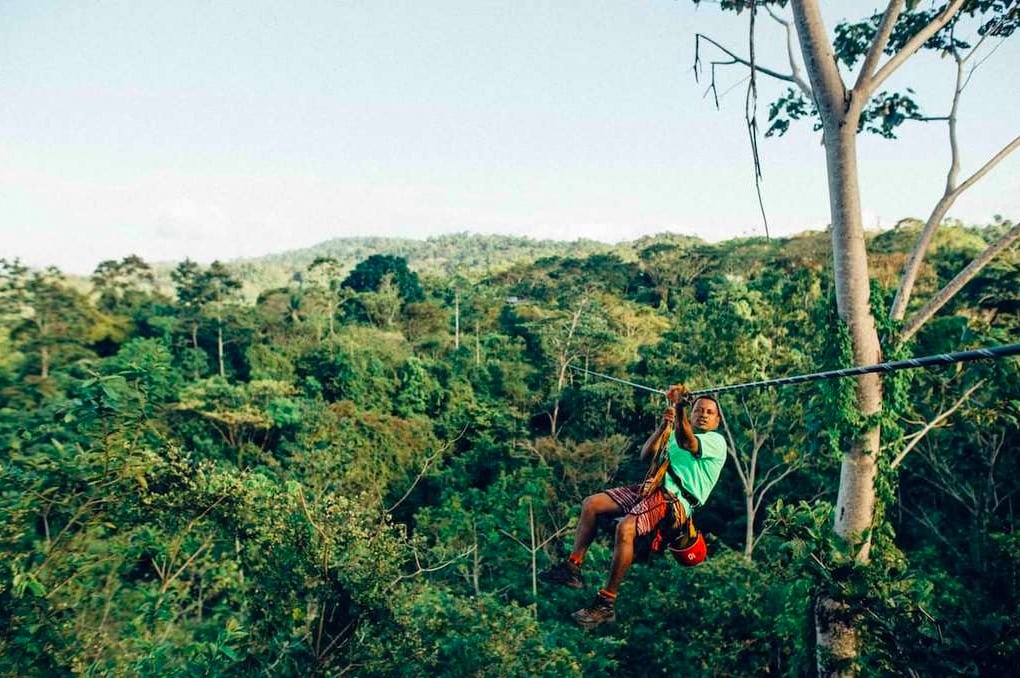 Don't worry, be happy
According to the Happy Planet Index, Costa Rica is the best place in the world to live if you want to be generally happy. This is based on levels of well-being, sustainability, and inequality. People here live longer and at a higher level of health and happiness. When you land in Costa Rica, expect to be surrounded by smiles. Warning: we've heard it's contagious. Maybe it's the happiest country in the world due to its famous love for peace; Costa Rica hasn't allowed an army in 71 years.
The best cup of java
No matter where you find yourself in Costa Rica, it's impossible to find a bad cup of coffee. A classic cup of java in this country tastes richly robust with a full body. Costa Rican beans are some of the most coveted in the world, and the same goes for its producing chops. If you weren't a coffee fan before, this country is bound to convert you. In addition, they also offer a range of tours at intriguing coffee plantations for the non-caffeinated.
Stunning biodiversity in nature
Unplugging is a must in Costa Rica – why would you look at your screen when you have the most beautiful backdrop surrounding your every move? 5% of the entire world's biodiversity is at home in Costa Rica, and upon first sight, that fact is crystal clear. Have a walk to one of their many protected areas and reserves as hummingbirds, sea turtles, and sloths are a sight to see. There's no doubt the wonders seen on land and sea are truly spectacular.
Indulge your inner adrenaline junkie
Have an epic bonding experience with your friends by zip-lining, hiking, or white-water rafting, which is a must at Turrialba. Surf the Nicoya Peninsula and meet some friends while improving your balance skills. The most famous zip line excursion would be Sky Trek, the 100-meter high adventure which speeds you across the mountains and over the Monteverde forests. If that gets your heart beating a little too fast, you can always explore one of the many cloud forest tours that offer a more leisurely stroll on a suspension bridge.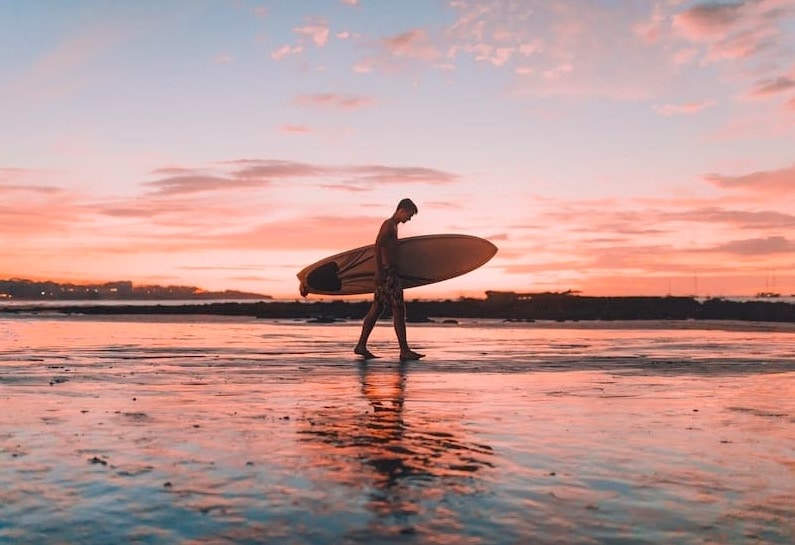 Make soul friends for life
Just as we mentioned, the people of Costa Rica are unusually happy, they're also generally gentle, warm, and well-informed. Rather than a wave in the street, you might hear someone say, "Pura Vida," which means "pure life" in Spanish. It refers to the lifestyle of living well, which all Costa Ricans abide by. Communities often host public street parties that celebrate with mouthwatering food and rhythmic music, which is by far a better experience than any nightclub can provide.
If you do your research, a trip to Costa Rica could be a life-changing one. Even if you don't, you could end up meeting new friends, discovering a secret waterfall, or going out of your comfort zone in a completely new way.  Whether you're looking to escape the freezing weather or planning in advance for the summer, book your trip to Costa Rica ASAP. You won't regret it.