---
It's easy like Sunday morning, right? Sunday is the one day of the week where it's perfectly acceptable to do absolutely nothing and put no effort into anything you do – because that's just the way it works. While this does mean that you could get three different take-outs for three different meals, that seems like a huge waste of money. You'll be happy to know that you can make a yummy breakfast without having too much effort into it because that's what Sundays are all about! Which recipe will you try first?
Flourless banana nut pancakes
There's nothing better than having pancakes for breakfast, and we would totally eat them for every single meal of the day if it was socially acceptable. Nobody wants to mess around with four and loads of other ingredients on a Sunday, which is why these flourless banana nut pancakes will be your new best friend. To perfect this recipe, you'll need a ripe banana (the riper the better when it comes to banana pancakes), oats, an egg, and chopped pecans. Of course, you can use any other nut you desire. Simply beat the banana, egg, and oats together, and then cook in the frying pan. Top with nuts, and voila!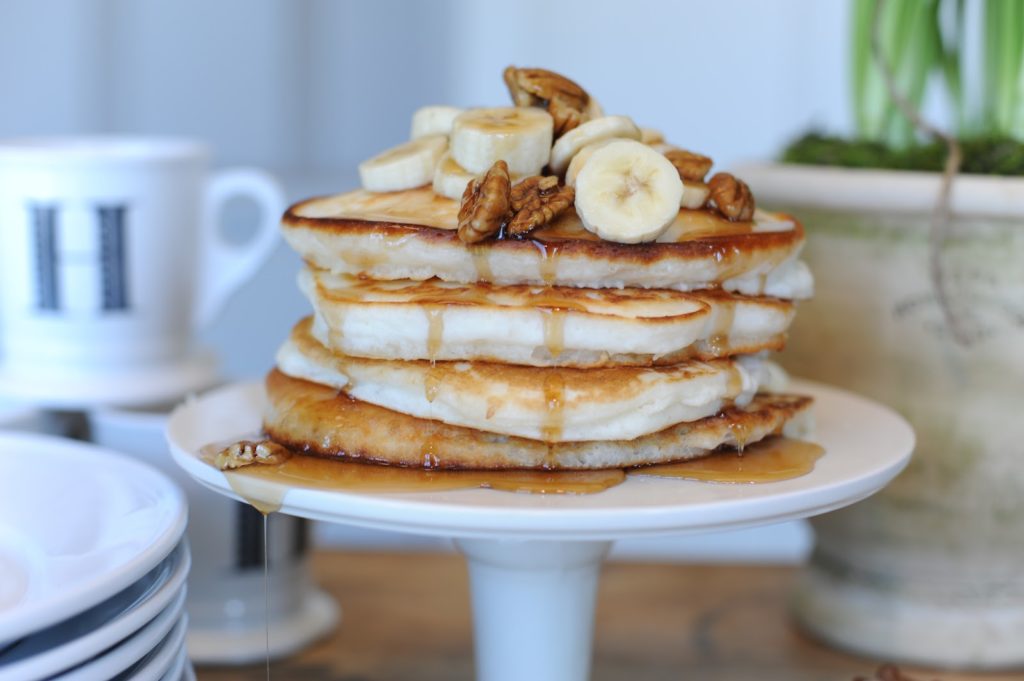 Italian baked eggs
There's something about eating eggs on a Sunday that just works, and these Italian baked eggs will definitely float that boat. Baked eggs are nice and healthy, but will still give you that boost you need to laze on the couch and do absolutely nothing. So, do you want to try them? For this recipe, you'll need olive oil, tomatoes, eggs, Parmigiano-Reggiano cheese, salt, and pepper. Then, layer ramekins with the tomatoes, the egg, and the cheese, and season each layer. To finish, bake in the oven for 15 minutes and then tuck in to fully enjoy the taste sensation.
Tropical smoothie bowl
Eating a full bowl of solid food is totally overrated, right? Although there's nothing better than chowing down on something hard and yummy, sometimes it's nice to mix things up and have a smoothie bowl instead. These things are full of goodness and also super easy to make. As if that wasn't enough, you can also tailor them to your own tastes and add whatever fruit you would like. For this tropical smoothie bowl, you'll need a sliced frozen banana, frozen mango chunks, frozen pineapple chunks, and almond milk. Blend it all together, and then top with some more fruit.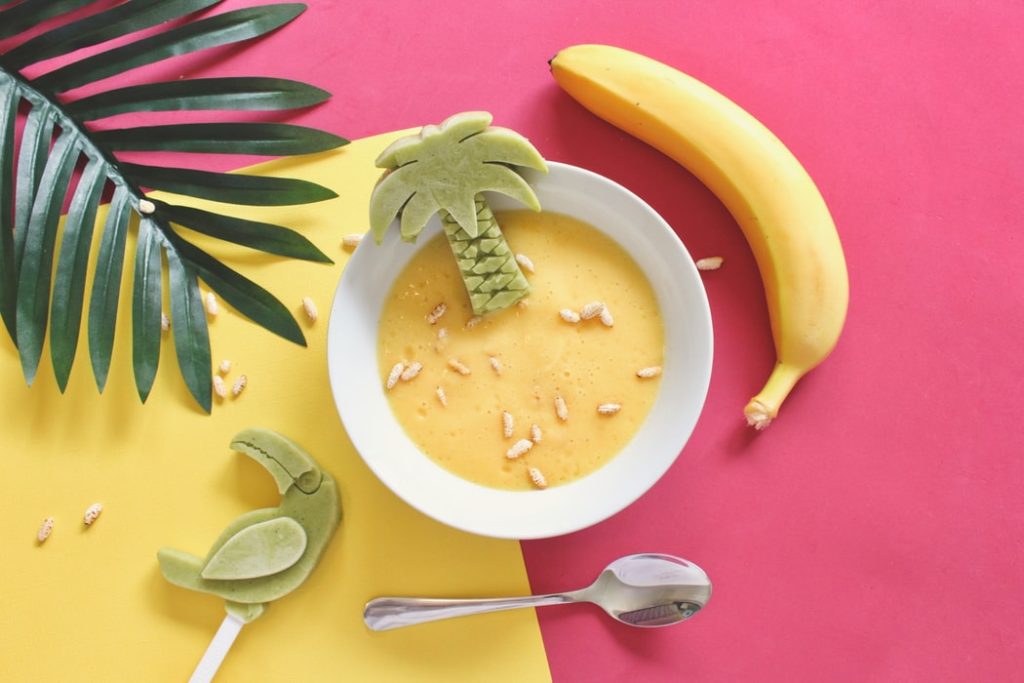 Fried egg and avocado toast
Avocados are the cool jocks that get everyone's attention in high school, and they seem to love it. Yes, these bad boys can be made into so many different delicious meals, but the best avocado dish is always going to be avocado on toast. For this recipe, all you need to do is toast your bread, mash your avocado to your desired consistency, and then place a fried egg on top. Make sure you season with salt and pepper to ensure it's perfect and even add some chili flakes if you feel like it. This will give it a little kick you might need to pick your favorite box set to binge.
If you're looking forward to your next lazy Sunday, you're probably also looking forward to eating some yummy food. Thankfully, these easy breakfast ideas definitely fit the bill.