---
Spring is just around the corner! And with it brings spring cleaning, a chance to clear out some of that old clutter in your home, and more importantly, in your closet! This year, instead of filling your newly freshened home with more spring fashion you might not even have room for, why not make the most of what's already in your arsenal with fashion tricks you can do at home? From unexpected uses of old style stand-by's to revamping those favorite staples and pieces into brand new looks, modernizing your look this season is easy and affordable. In fact, it can be completely free with these easy tricks.
Belt it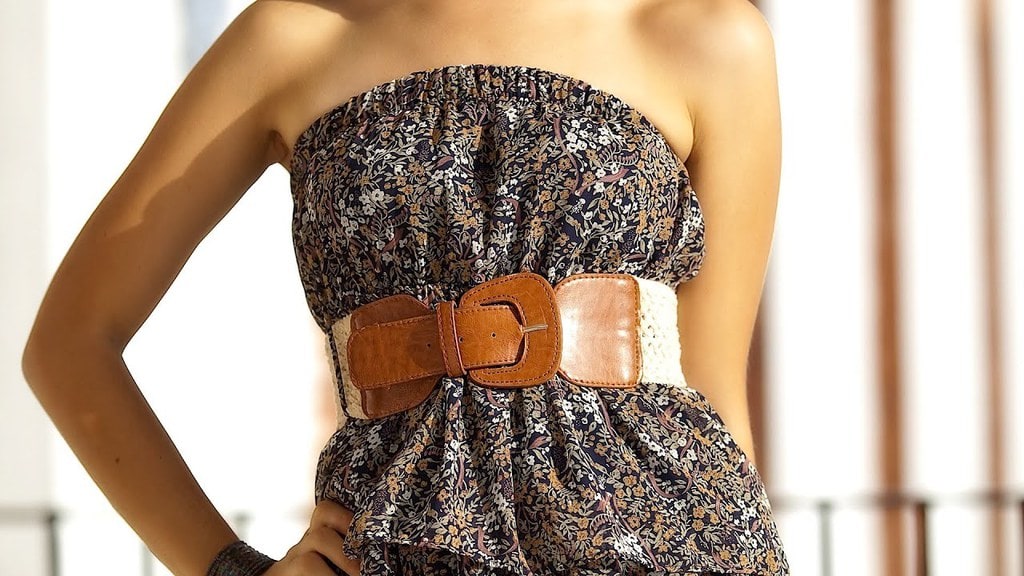 The trend for wider, looser fits comes and goes each season. We all favor a looser cut in the summer when the weather heats up, but before it starts to sizzle outside, you can repurpose those roomier looks with a belt to cinch the waist. This is a great fashion trick for anyone who resolved to get healthy in the new year and want to show off that new figure (or fake a slimmer figure!). Larger tops like T-shirts or your favorite button up, or even a button up from your partner's side of the closet for a borrowed-from-the-boys look, can be dressed up with a belt around the waist, giving your midsection some blinged-out accessorizing. Try it on form fitting dresses too, for a more structured look that's effortlessly cool.
Unexpected pairs
Spring brings with it an attitude of fun, fresh liveliness, and while most people think floral prints are for spring (we all know what Miranda would have to say about that!), try for something more bold and brazen. Think mixed prints like stripes with something more abstract, or a paisley top with a printed skirt. The rule of thumb is to match colors if you aren't going to match prints, so don't be afraid to take risks here! The effect is a look that's creative, metropolitan, and uses pieces you've likely never paired for a one-of-a-kind artistic aesthetic.
Get crafty
Those old closet favorites can take on a new life with just a little effort. Spring lightens up the mood of style by making things feel a bit easier and breezier. So break out those sheers and get to snipping: cut a jean jacket for a cropped moto look, and give it a wash through the laundry to fray the edges. Cut old t-shirts for a rocker look over fitted jeans and high heels. Or vamp up old shoes by gluing on jewels, ankle laces, or other little gems you can find at any craft store. Adding color to looks is also a great way to add dimension. Instead of tying your silk scarf around your neck now that the weather is warmer, wrap it around a top bun or on the handle of a handbag for a pop of color. Adding patterns, prints, and vibrant hues to your jean and sweater off duty looks is a great way to amp up your style without much effort.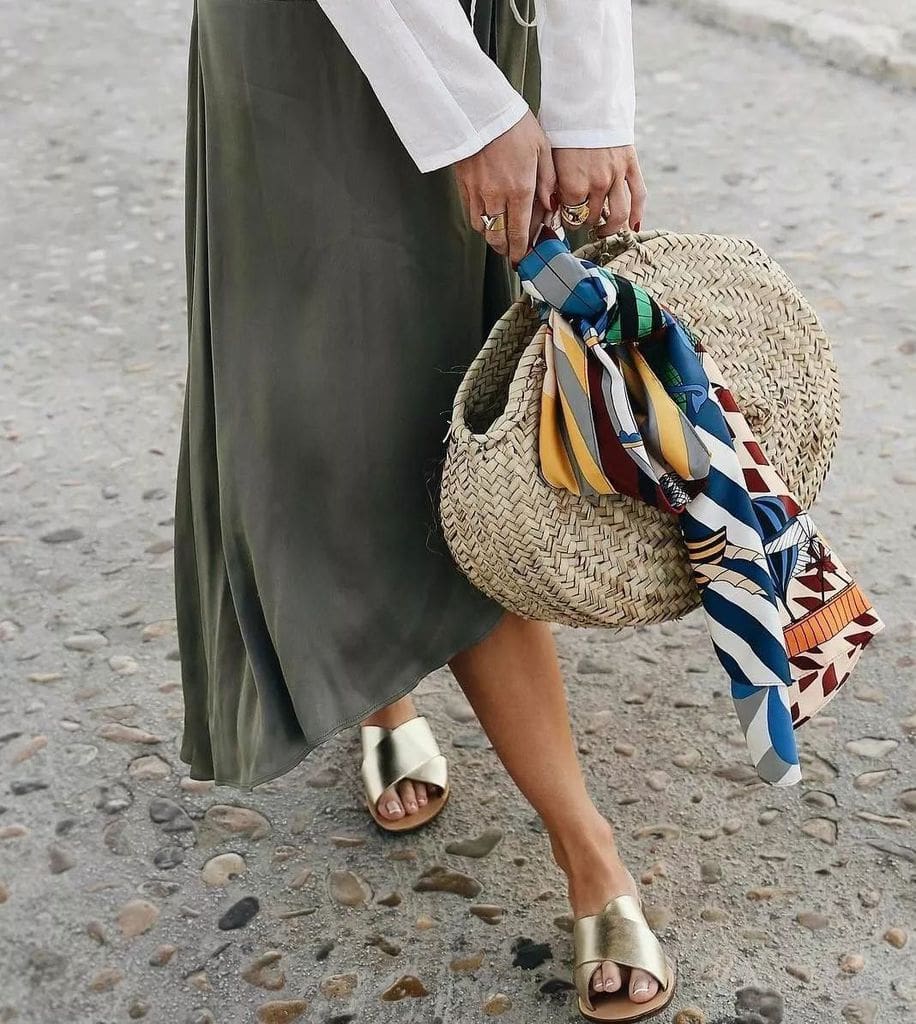 Spring is all about coming into bloom and letting the warmth of a new season hit you. With these simple style tips – and without breaking the bank – you can easily get a whole new look on your wardrobe in seconds. Best of all, repurposing closet favorites into new looks is an eco-friendly alternative that makes you as planet friendly as you are closet clever. Now more than ever is a great chance to commit to being more conscious of style's impact on the planet, and what better time than spring to resolve to be more style responsible? So once that closet is cleaned out, you'll have the thrill of a whole new wardrobe without a dollar spent.