---
Breakfast is arguably the most important meal of the day, and while I'm sure many of us would love to get stuck into a really hearty meal when we get up, often there isn't enough time, or the thing we really want to eat involves a lot of fiddling about. So as a result, we often don't eat breakfast at all. However, there are some exciting tools to make breakfast an altogether better experience.
Quick eggs
The Dash Go Rapid Egg Cooker makes eggs super easy no matter how you like to eat them. The tray at the top can hold up to six eggs and all you need to do us to fill the base with water to get hard or soft boiled eggs. Alternatively, you can change the trays and make omelets or poached eggs. You can get this exciting tool for $18.51-$25.95 on Amazon and Crate & Barrel.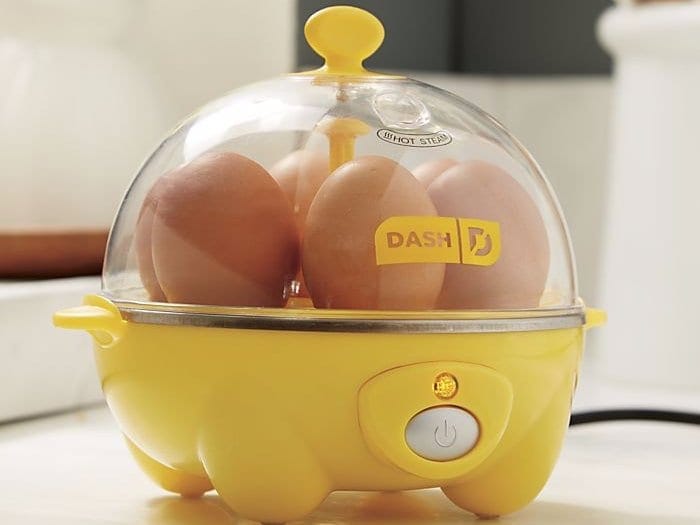 Bacon in the microwave
Bacon is a tasty morning treat, but it can take an age to cook. There is a solution in the form of the Camerons Products Microwave Makin Bacon Cooker ($11.99). With this device, it only takes one minute per slice. Not only does it speed up the process but it also reduces the fat which collects in the bottom tray, so the fat is reduced by up to 35%. Speedier and healthier!
Coffee in an Instant
Sometimes in the morning, you need a cup of coffee to give you enough energy to make the coffee in the first place. To take all the work out of your morning caffeine boost, the Keurig K55 Serve Programmable K-Cup Pod Coffee Maker can have the whole process in hand. Not only that, but you're saving money by having homemade coffee instead of one from overpriced coffee chains. This gadget is also very reasonably priced at $91.94
Breakfast sandwiches in one machine
The breakfast sandwich is really one of the tastiest morning treats, and the Hamilton Beach Breakfast Sandwich Maker ($22.74) can do all the elements for you it's self. This is another one that will save you a lot of money in the long run as buying them from convenience stores can really add up. If you're yet to be convinced a thing so cool couldn't be real, there are plenty of positive reviews.
The More Pancakes, the better
Pancakes are the best but can be a little time-consuming. This nifty pan can give you seven pancakes for the speed of one. The Nordic Ware Scandinavian Silver Dollar Pancake Pan ($24.60) have seven perfectly pancake sized grooves so you can make evenly sized pancakes with minimal hassle. It also makes cleaning up a lot easier too.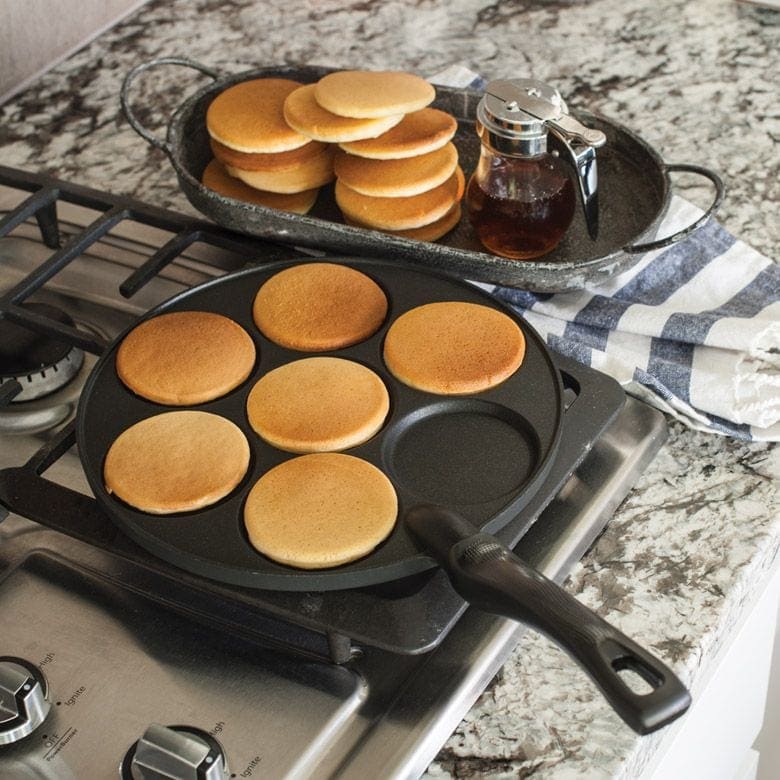 Smoothly Does it
A really healthy way to start your day is with a smoothie, depending on what ingredients you use obviously. The Nutri Ninja Pro ($69.99) makes the job very easy and helps you get in all those important fruits and veg. They are very easy to clean and can also be made in advance so you can just grab it straight from the fridge the next morning.
If these exciting gadgets don't make you want to get into the kitchen as soon as possible, I don't know what will. Give yourself the royal treatment and have the breakfast you deserve.