There's a reason that the recently released Netflix original series called Glow (which stands for "Gorgeous Ladies Of Wrestling") is so popular these days. It's because people have never stopped enjoying watching women's wrestling, and today our love for it is stronger than ever. It's not just about the wrestling itself. Anyone that's familiar at all with wrestling on television knows that there's a lot more that goes into it. There are characters, there is trash talk, there are dramatic entrances. It's practically an entire production, and like all television shows, we always want to see what will happen next. Of course, with ladies wrestling, we get to enjoy the presence of some truly stunning women in the process.
---
---
Over the years, the WWE has graced our eyes with some truly memorable names, such as Stacy Keibler, the "Bella Twins," and Alexa Bliss – and believe us when we say that they are just the tip of the iceberg. The list truly does go on and on, and we feel compelled to tell you that you're in for some surprises today. Because even though you think you remember all of the female wrestlers out there today, we're guessing there are a few you're forgetting. And even if you haven't forgotten anyone – we're betting that you haven't seen them in the light we're about to show you. Professional photos in the wrestling ring and amateur bedroom selfies are like apples and oranges – and we've got a whole lot of juicy freshly squeezed orange juice coming right your way.
[post_page_title]Paige[/post_page_title]
As she poses confidently for a classic mirror selfie, it's easy to forget that Paige is one of the greatest stars of the WWE today, and certainly of all time. We can say that with pride because we know that she's accomplished just about everything one could possibly do as a wrestler. Not only has she won the NXT Women's Championship, the RDW Championship, the WAW British Championship, and the Diva title as well, she was ranked by Pro Wrestling Illustrated as the number one female wrestler in the entire world in 2014. In other words, even though you might be tempted to get swayed by her charm, we suggest you be careful – this lady may be hard to tame.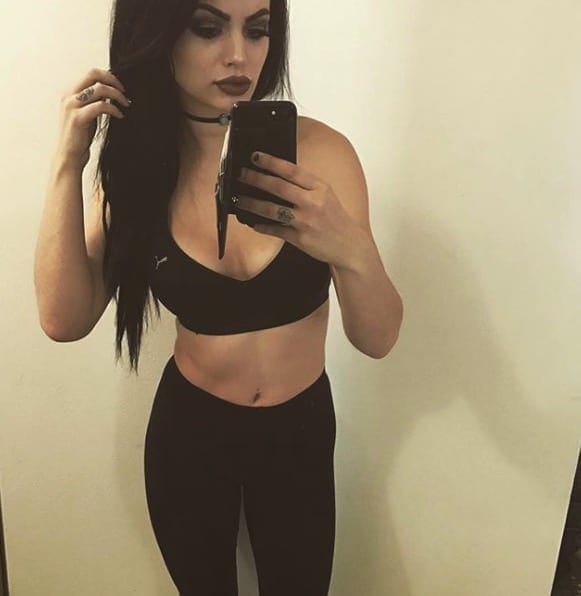 Pages:
Page

1
,
Page

2
,
Page

3
,
Page

4
,
Page

5
,
Page

6
,
Page

7
,
Page

8
,
Page

9
,
Page

10
,
Page

11
,
Page

12
,
Page

13
,
Page

14
,
Page

15
,
Page

16
,
Page

17
,
Page

18
,
Page

19
,
Page

20
,
Page

21
,
Page

22
,
Page

23
,
Page

24
,
Page

25
,
Page

26
,
Page

27
,
Page

28
,
Page

29
,
Page

30
,
Page

31
,
Page

32
,
Page

33
,
Page

34
,
Page

35