---
Don't you just love the summer? Because we do. The sun is always shining, you can actually go outside without taking a jacket, you can grab your friends and chill out at the beach, and you can just enjoy what Mother Nature has blessed us with. Yet, this isn't the only reason we love summer. This season is always packed full with new and improved fashion trends that allow us to get out of our comfort zone and try something new. Every single year is different, and there is always one trend that sticks out more than most. This year, it's all about the fruity prints…
The celeb touch
The best thing about fashion is that celebrities are always one step ahead of the game. With professional stylists and fashion contacts, these celebs always know which trends are coming in and out of fashion and what kind of clothes to wear. If you've scrolled through Instagram in the past few weeks, you may have realized that your favorite celebs are starting to rock a whole new look. Gone are the days of block colors and stripes, because it's now all about the prints. From cherries to bananas, to apples and more, having these fruits on your body is one of the best ways to show the fashion world that you mean business.
The history of fruity prints
However, this isn't the first time that fruity prints have made their way into the world of fashion. If you got in your time machine and went back to the 18th Century, you'll be able to see for yourself that the people of this era were all about the fruity prints. Those in the higher classes would often wear fancy waistcoats covered in beaded cherries and embroidery, and people would mill the streets in their own creations made out of fruity fabrics. This trend has continued since then and has come in and out of fashion thanks to major fashion houses and brands. Thankfully, they are now back in our lives.
What they really mean
So, what is the fascination of wearing fruity prints on your body? Some experts suggest that this kind of print has two conflicting themes associated with it. On the one hand, you have a young and tender print that adds youth to any look – but on the other hand, you have a carnal theme, one which is associated with consummation. Due to the kind of world we live in right now, fashion brands feel as though this kind of print is the best way to hit back at the struggles women have faced in the past. They are making themselves aware of what has happened to them, and they are rising above it.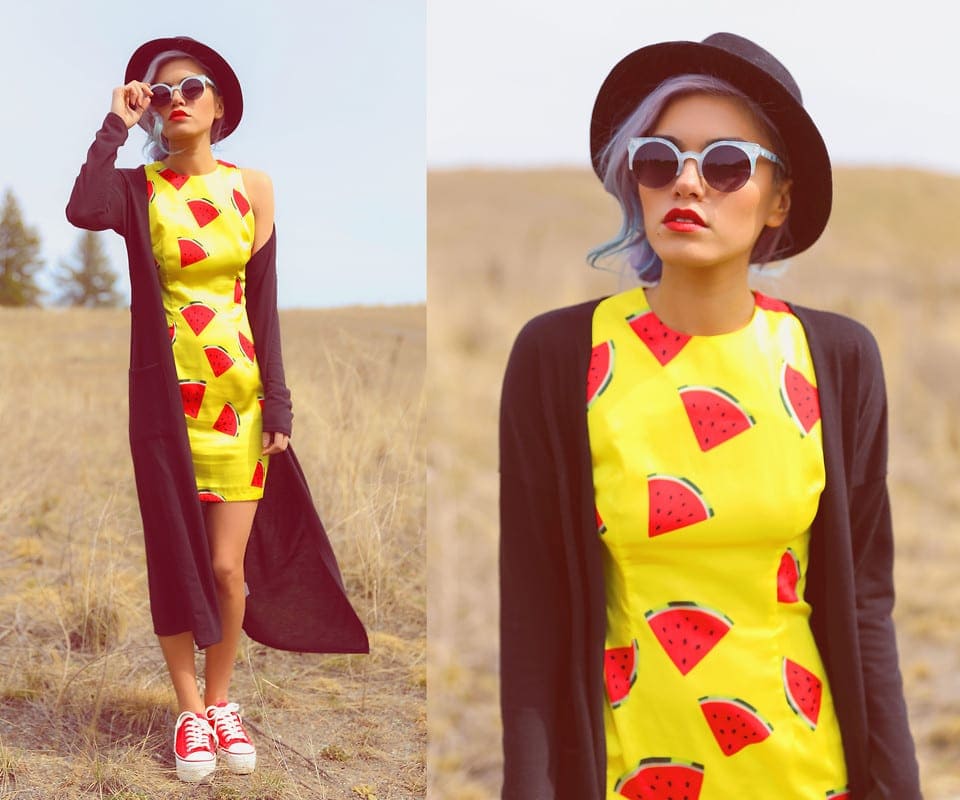 How to wear these fruity prints
Okay, so we know that fruity prints are now all of the rage and totally delicious, but how the heck do you add this kind of prints into your life? Well, that's the beauty of a trend, you can do whatever you want with it! You can strut your stuff with a fruity shirt to compliment your shorts, you can whip out your fruity dress and float down the street, or you could just rock the fruity look with your accessories, such as your purse or a headscarf. It's down to you to create your overall look, but just know that the fruity look is here right now, and we have a feeling it won't be going away any time soon. At least not until Fall…
If you're looking for a brand new trend to sink your teeth into this summer, why not add a few fruity clothes to your collection? You'll be right on the money.