---
It's all very well seeing amazing home decor inspiration, but it feels as though these people have houses the size of mansions and we… do not! Thankfully, there are ways around this so you can make your small (fun-sized!) bedroom feel more like a studio than a box room!
Get decorating
A lick of paint will really refresh your room and make the space feel brand new. When it comes to choosing a color, try to steer towards something light as this will make the room feel much bigger than darker shades. That doesn't mean you have to head straight for the white, or even the dreaded magnolia – why not try a light sea foam, or pastel pink to add some color and depth to your room.
Bring the outdoors in!
Plants are a great way of adding life to your bedroom and making it feel fresh but cozy. If like us, you struggle to keep anything other than yourself alive, you could either choose fake plants, or something cute and low-maintenance such as a cactus or succulents. Mix up the sizes of the plants and where they are in the room to create some dimension. This greenery will instantly make your bedroom much more Instagrammable!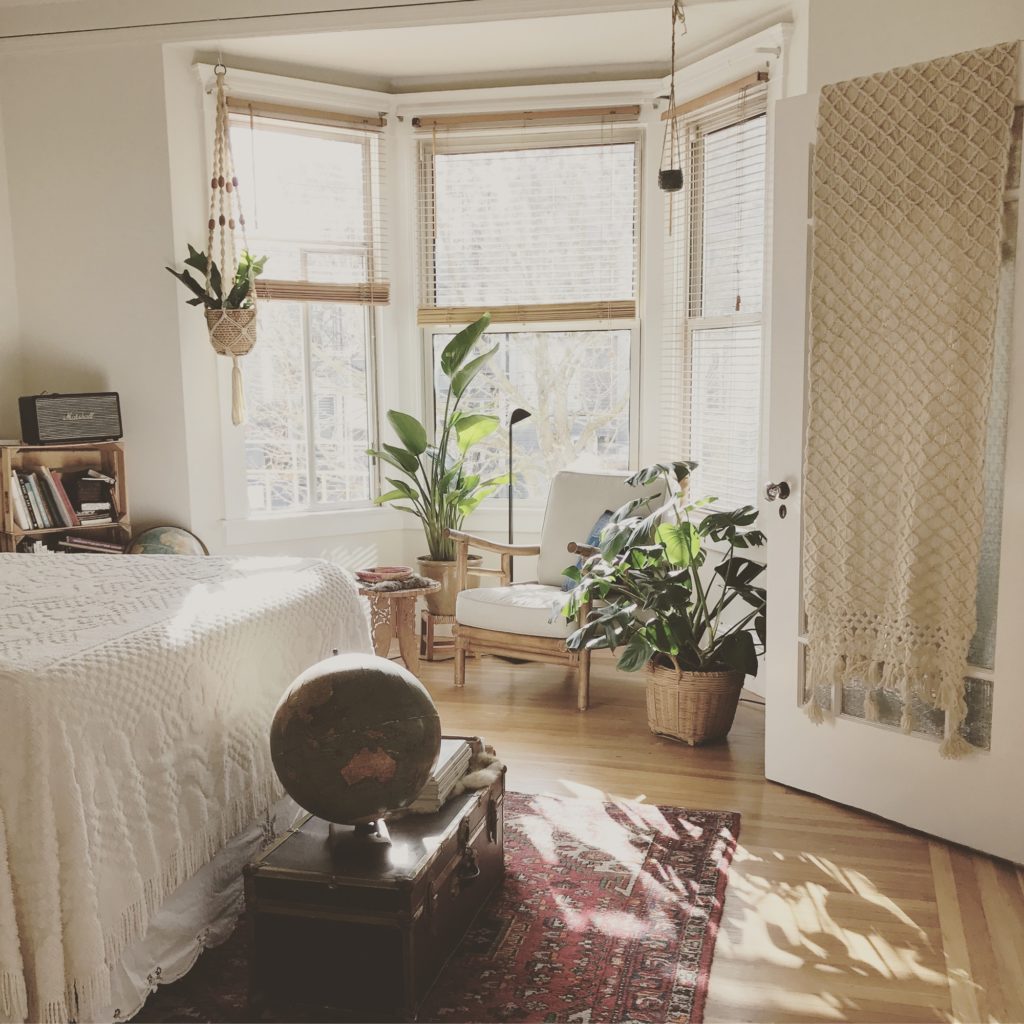 Create a gallery
Gone are the days of Boys II Men posters on your walls (sadly!), but that doesn't mean they should be blank! A good frame can make any piece of art look expensive and if you don't have the money to splash out on something fancy, search for items at flea markets or thrift stores. Even a fun greetings card in a frame will add instant style to your room.
Creative storage is king
If you struggle to find places to keep all your stuff (that you absolutely need and couldn't imagine getting rid of), try to be creative with your storage. If you need to put things in boxes that will be on display, choose something nice that goes with the decor of the room. Make it look deliberate, rather than the consequence of a lack of space. Floating shelves are a great way to store belongings if you are short on space and forces you to make cutthroat decisions on what you really want to display. Look for multi-functional storage solutions, such as an ottoman, or a bench seat with storage inside.
Vary the wood
Wooden furniture and accents will instantly give your bedroom a studio vibe, however, contrary to your Mom's beliefs; you don't have to stick to just one type or finish of woods. In fact, by mixing up various neutral wood tones, from cherry to oak, you can create a feeling on invitation in your space. You can also save money by picking up pieces from different places, rather than buying them to match.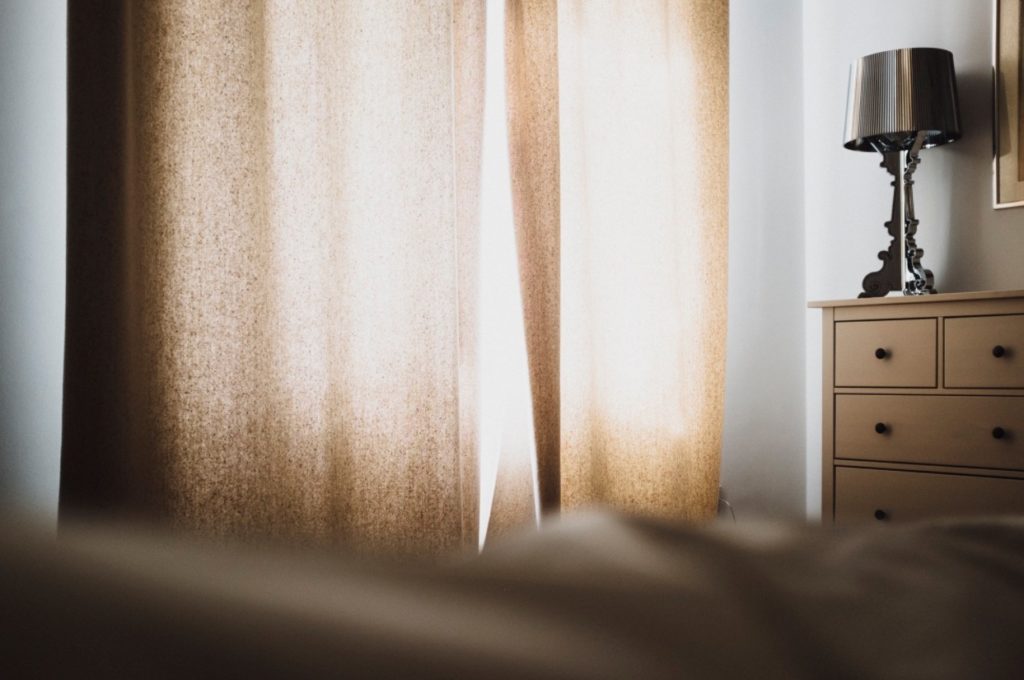 A versatile workspace
Rather than using a clunky desk and setting it against a wall, why not look for a more interesting round dining table instead? When it's not in use, it can be set out with some a nice vase, quirk ornaments or a table runner which will encourage you to keep it clutter free. It will also make your bedroom seem less like a dorm room and more of a living space.
Just because you are a little short on space, doesn't mean you have to be basic in style. It doesn't have to cost a whole load to create a studio vibe in your small bedroom, just some creative thinking!