---
If you enjoy cooking, chances are you have heard of celebrity chef Rachael Ray. But how much do you really know about her? Let's take a closer look at one of the most famous chefs in the world.
Rachael Domenica Scuderi-Ray is one of the most famous culinary personalities in America. She was born in New York in 1968 and currently hosts her own daytime talk show and several other programs on the Food Network. She regularly quips that she is not a chef, but a cook. She prepares dishes by tossing away formal measurements, and creates her own catchy kitchen terms, like "delish," "nutrish," "stoup," "EVOO," "stoup," and "yum-o." Her culinary catchphrases add to the wholesome on-screen charisma that has propelled her career to the TV chef stratosphere.
Ray admits that she received no formal culinary instruction, which has led to some criticism about her credibility as a chef. Despite this, she has carved out a significant spot for herself among the competitive world of TV chef celebrities. She gives all the credits to her family's restaurant ownership and cooking "as a way of life," for her undeniable kitchen talents.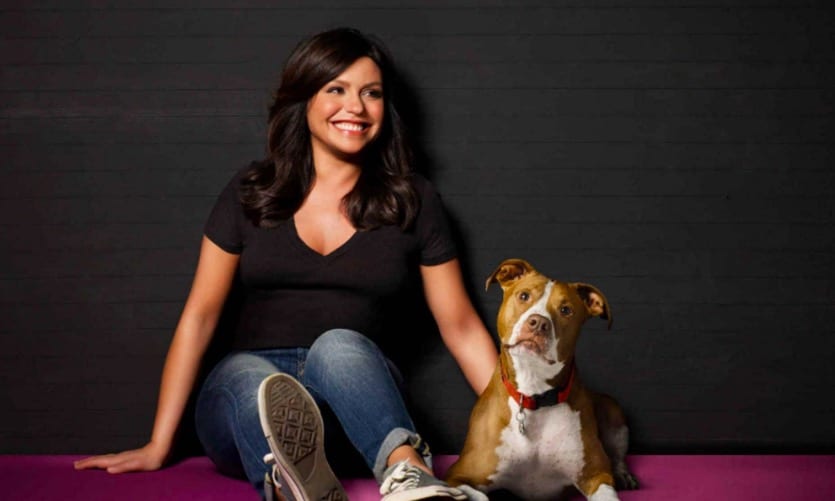 Rachel Ray's culinary experience
Ray credits some of her gastronomic appreciation to her Italian family background, and regularly defers to classic Italian family dishes as a part of her 30-Minute Meals show. After all, there is nothing quite like good home cooking that has been passed down from generation to generation.
She brings gourmet into the 30-minute realm, connecting using pre-cut and pre-packaged ingredients, helping busy home cooks to elevate family cuisine, without devoting too much time to cooking. The show is popular among anyone who has a busy life but still wants to be able to cook delicious and nutritious meals. Ray also tweaks recipes for viewers who prefer quick, modern, and even low-fat versions of her comfort food.
Her success is an inspiring and unique career development path for culinary arts students. It provides a testimonial to the career value of a variety of food experiences, and proves that there is not one defined path to success as a celebrity chef. Ray has played various roles in the hospitality industry, even working stints as a restaurant manager. She worked as a food buyer for a gourmet retailer, which added familiarity to her food knowledge as well.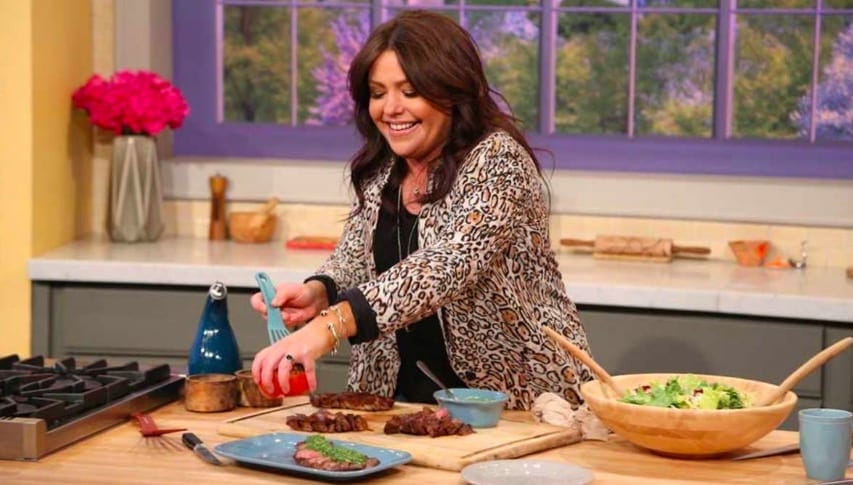 As a TV persona, her instant charisma translates to star-power. In order to convince the home cooks to embrace a higher level of domestic food-prep, she conceived her 30-Minute Meals concept. This got boosted from a recurring local TV segment to a nationally broadcast segment on the Today Show. Ray's Food Network fame was born of this format, with her first successful series on the network.
Awards and accomplishments:
Ray has won three Daytime Emmy Awards, the People's choice award for favorite TV chef, and was named as one of the 100 most influential people in America by Time Magazine in 2006. She has written and published 22 cookbooks since 1999, from her first 30 Minute Meals to her most recent My Year in Meals in 2012.