---
When it comes to preparing for an interview, there is so much to consider. Do you know enough about the role? If they ask you what kind of animal you would be, what's a good answer?! And of course, what on earth do you wear?! Well, we don't know the ins and outs of your wardrobe, but we can give you an overview of what to absolutely not wear!
Best foot forward
Don't wear flip-flops – you're not going for a day at the beach! Even if they seem like a fun, casual company, no one wants to see a prospective employee's feet at an interview (or if they do, you should probably run out of that meeting pretty fast!). Don't wear sneakers, not even ones that you deem as 'smart.' It's best to just wear formal shoes. Perhaps brogues or court shoes. Don't risk super high heels, as they can look unprofessional and there is also a risk that you will end up looking like a child playing dress-up tottering about on them.
Put it away
Remember that you are interviewing to be a professional. Make sure you check your outfit from all angles to make sure that your bra strap, boxers, or cleavage are not showing in any way. No one wants to see your belly in a work environment, even if cropped tops are in fashion. Make sure your clothes are well fitting, not only to avoid any awkward wardrobe malfunctions, but also to feel comfortable in yourself.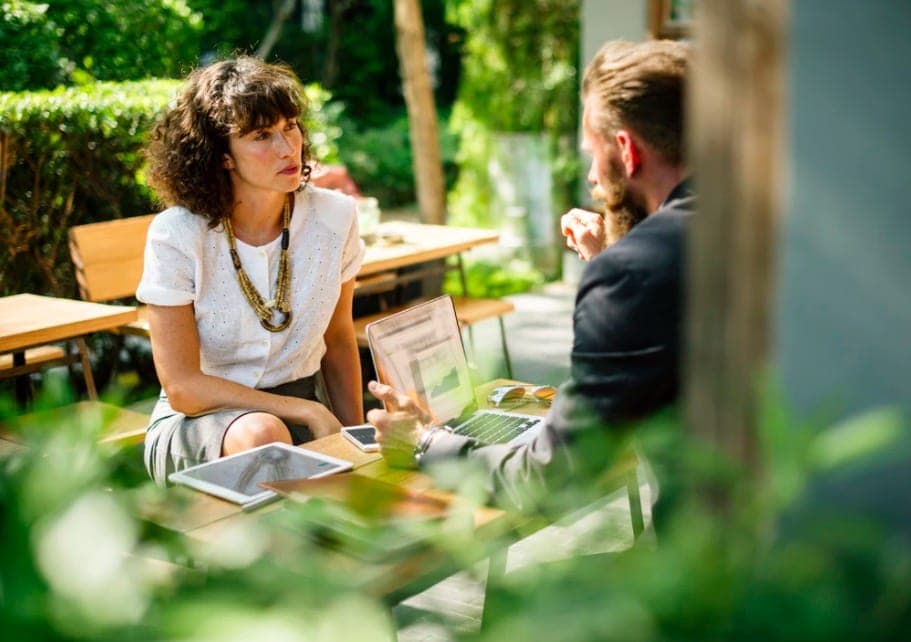 Dress to impress
Unless you are rocking a fashionable, tailored short-suit, (and that can be pretty risky!) then shorts generally don't belong in an office environment. Avoid jeans in your interview, even if you have seen members of staff in the company wearing them – after all, you don't want to be bending the rules before you even know what they are! Although leggings are comfortable, they are more suited to a lazy Saturday, or a shopping trip than the office. Dress for the job you want, but make sure you look comfortable at the same time – it is very obvious when someone is uncomfortable in an outfit they are wearing, and it will likely affect your confidence in the interview.
Smell you later
Wearing perfume or cologne is a great idea; however, it is important to make sure you don't overdo it. A very strong scent could distract the interviewer, or if they don't like the smell, or it reminds them of someone they have negative memories with, this could be a bad move. Go for something subtle that makes you feel confident, without letting people smell you before you even arrive!
Put a ring on it
Wearing jewelry to an interview is okay, especially if it is part of your personality, however, try to choose tasteful pieces without overdoing it. Too much jewelry might give the wrong impression, or make you look as though you are dressed for a night out rather than an interview. If possible, check the company's policy on piercings and try to adhere to these rules for your interview.
If you dress the part, you are halfway there. You will show the interviewer that you are willing to take the job seriously and be a professional, and sometimes dressing in the right way can help you perform too. So take off the flip-flops, buy a new blazer, and good luck!