---
It's quite tricky to put a list together of restaurants that celebrities visit, because A-listers aren't always faithful patrons. They tend to follow the trends and try out the new hip and happening places. However, there are some special eateries that celebrities seem to love and visit on a regular basis. Let's have a look at a list of restaurants in Los Angeles where you're likely to see a Hollywood star.
This place seems to be the new best place to go. It is an outpost of the ever-popular New York seafood eatery. It opened in West Hollywood in 2016 and A-listers have been flocking there ever since, making it a celebrity hot spot. Among others, celebrities like Kim Kardashian, Cindy Crawford, Paris Hilton, Kate Upton, Quincy Jones, Mariah Carey, and Cuba Gooding Junior have been spotted there enjoying a delectable meal. Closing time is only at 2:00 am, so the restaurant comes alive after dinner as the stars enjoy partying the night away.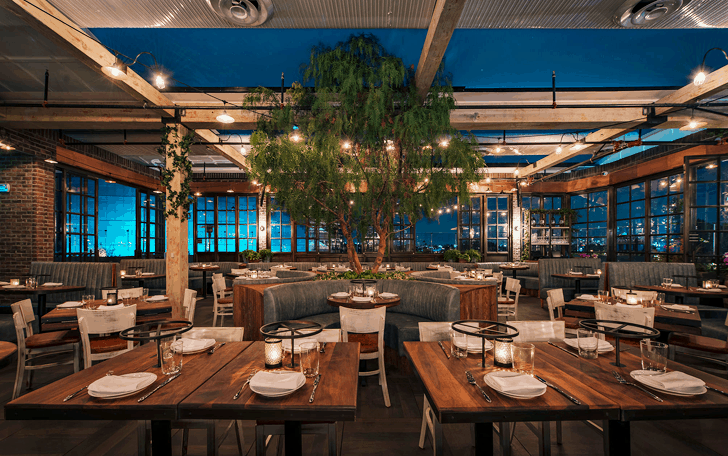 Chateau Marmont is a hotel situated right off Sunset Boulevard and owned by André Balazs.
It is practically known as the official country for Hollywood celebrities. Its restaurant is one of the best eateries in Los Angeles to see famous stars. The place is also known for the drama that unfolds when famous actors and musicians act out. The restaurant has been open since the 30's and has had famous visitors like James Dean, Clark Gable, Marilyn Monroe, John Lennon, Heath Ledger, Scarlett Johansson, Denzel Washington, and Britney Spears to name a few.
This place is so popular among A-listers that paparazzi station themselves outside the door waiting to get snapshots of every celebrity that visits. Gracias Madre is seen as a vegan haven for regulars like Ellen Degeneres, Selena Gomez, Natalie Portman, Jessica Alba, Sophia Bush, and Amy Adams. Chef Chandra Gilbert, doesn't only cater to vegans but to vegetarians and omnivores as well, using fresh and all-organic ingredients. Patrons can also enjoy a refreshing drink in the spacious indoor area or on the courtyard overlooking Melrose Avenue.
Situated inside the Beverly Hills Hotel, this restaurant is almost as famous as the celebrity patrons who choose to dine there. Agents and producers have been visiting The Polo Lounge since Hollywood's early days. This is where they have their power lunches and discuss upcoming films and projects. Socialites and A-listers come here because they enjoy the classy American served food.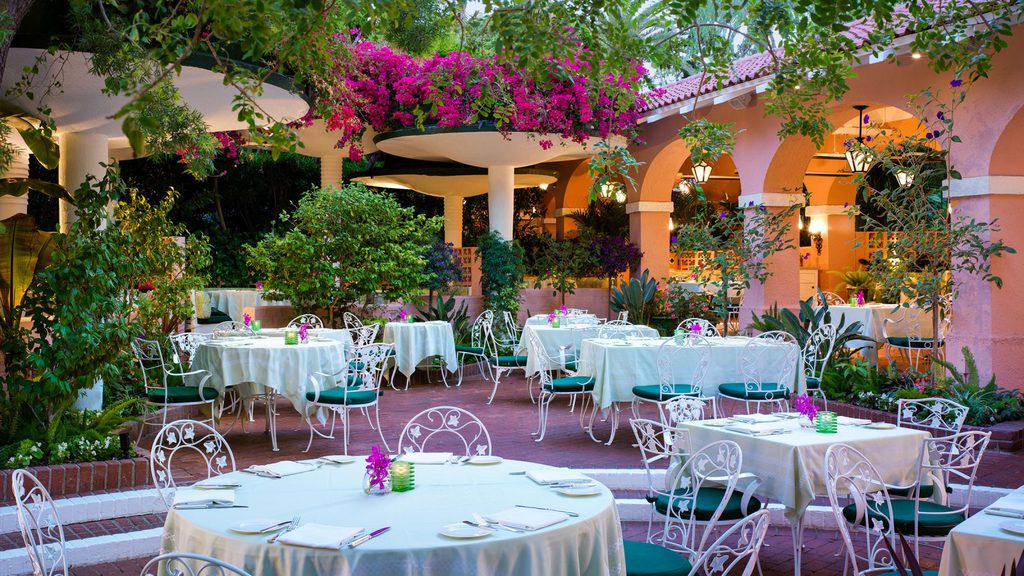 This legendary restaurant has seen the likes of Fred Astaire tap-dancing on the bar at its previous location in West Hollywood. In 2014, the owners of The Palms decided to move to its current location on Restaurant Row in Beverly Hills. The rich and famous have not stopped rushing in so it's no wonder it has quickly become a celebrity hot spot. You are likely to see Gwyneth Paltrow, Alyssa Milano, Scarlett Johansson, and Jennifer Aniston there, as they are regulars.
If you're in Los Angeles, your trip wouldn't be complete if you didn't get a chance to spot a celebrity. So why not head on out to any one of these amazing restaurants to enjoy a delicious meal and who knows, maybe you'll get a selfie or two with a movie star.