---
If you're the kind of person that loves to be that little bit extra, then there's a high chance you like to make sure your outfit is rockin', your eyebrows are on fleek, your highlighter is on point, and that people will be able to spot your nails from a mile away. We got it in one, right? If you have a whole host of money to your name (lucky you), then you can probably spend your days in the nail salon getting the latest color and trend in your life – but what about those people who don't have the money to do that? How the heck do you get a professional manicure at home? Well, it seems as though it's much easier than it would seem because these are the stylish nail designs you can do on your own…
The dark side of the moon
If you're into your astrology, you'll know that this summer is a bit of a mess in terms of the moons and planets. From Mercury and Mars being in retrograde to the blood moon, it's all going down – and it's probably affecting your life. Instead of letting this happen, stand up against these forces and have your own personal moons in your life. Thankfully, it's all of the rage right now, because this summer it's all about the cuticle half-moon. Although the main bulk of your nail will be one color, the moon will be another, and it looks pretty darn cool.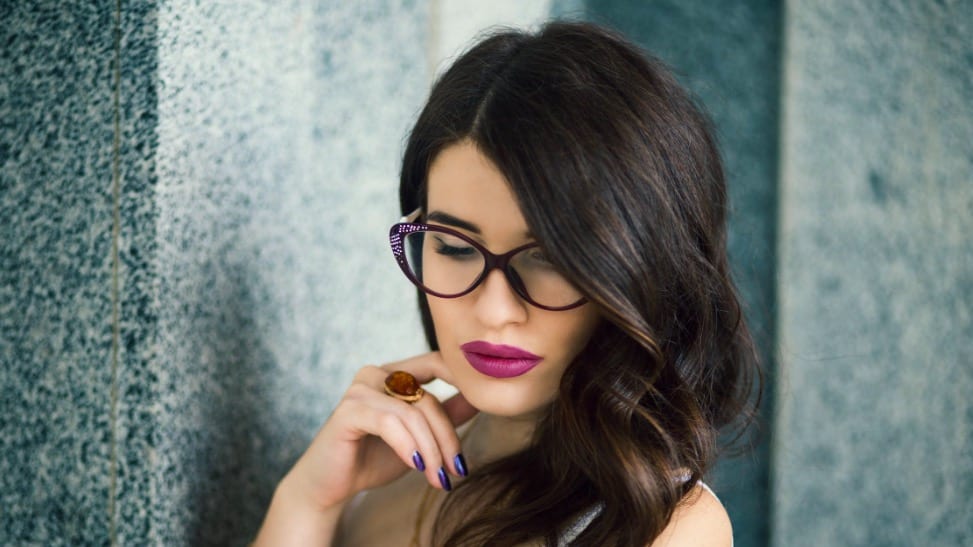 It's all about the wordplay
Have you ever wanted to really send a message with your nail art? Well, now you can! During their Spring/Summer 2018 collection, Preen decided to get a little fancy with wordplay when getting their models ready for the catwalk. Instead of sticking jewels onto the nails or using bright colors, these guys decided to use alphabet stickers to add a little somethin' somethin' extra to their hands. They would spell out pop culture slogans, or anything of their choosing onto a white base and seal the stickers with a clear top coat. The alphabet is your oyster.
There's no such thing as too much glitter
Hands up if you love glitter? We're gonna assume that you all put your hands up because there's no way you can't love glitter. You're in luck this year because glitter nails are the nails of the season. From ombre glitter nails to a full-on glitter explosion, you really can do anything when it comes to this sparkly stuff. The best part? If you do this yourself and it goes wrong, you can just style it out because it's glitter and there are no rules.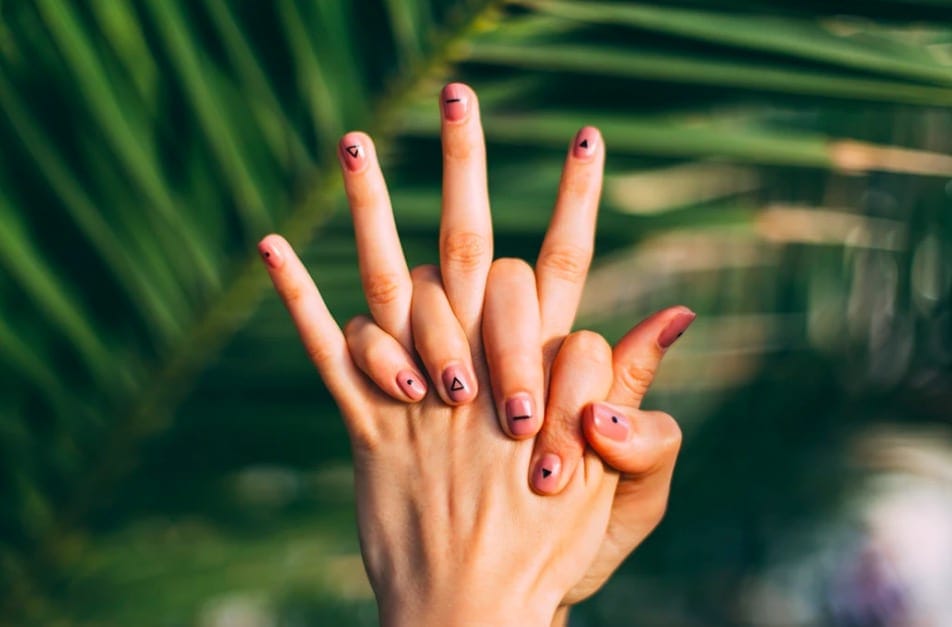 Make them a fashion accessory
We've all seen pictures of those people who take their nail art to the next level, and you'll either be happy or unhappy to know that this is now back in trend. Mulberry has been right on this nail art this year and have adorned their models' nails with giant diamantes, gems, and even little trinkets. The phrase "go big or go home" really comes into play with this trend, and there are numerous options for you at home. Either you can simply grab your own embellishments and stick them on your nails without a care in the world, or you could buy false nails that have already been bedazzled for you.
If you look down at your nails on a daily basis and get sad because they always look drab and boring, you don't need to worry. This year, it's all about your nails, and it's time to give them the attention they deserve. No, you don't need to go to the nail salon – just do it at home!