---
Buying a piece of art isn't like going to the store and buying groceries. There is so much information and time that goes into buying art that it can all feel pretty overwhelming and intense. However, it doesn't need to be! Buying art should be an entirely enjoyable experience that you want to do over and over again because you're prepared. If you choose to buy art without being prepared, you may feel disappointed with your purchase and soon regret your decisions. Take a look at these 5 things you need to check before you buy a piece of art.
Who is the artist?
At the end of the day, art is an investment. It is something to enjoy, something to pass down through the generations, and something which may give you more money later on in life – so you don't want to buy a knockoff that's come from a department store. To ensure that the piece of art is authentic you need to learn a bit more about the artist. You can normally find this out through your own research (the internet is a wonderful thing!) or take a trip to the art gallery or the artist themselves to find out about them and their history. Find out information like where their art is represented, any awards they've been given, any other collectors (private, public and corporate) who also own their art, where they studied, and any organizations they belong to. If this all checks out and you're happy with it, keep these details with the piece of artwork until you pass it or sell it on.
How significant is the art?
If you're buying art from a gallery, you need to take the time to speak to them to ensure you know everything about the piece of art you are buying. Talk to the seller about the history and the themes behind this particular piece of art, as well as the artist's other artwork. If the seller does not know a lot, it is possible that it is not significant. Make sure you inspect any signatures, frames, dates or any writing that is on the piece of art and have it all explained to you. Also find out whether the art is an original, or a reproduced piece of art as this will affect its value.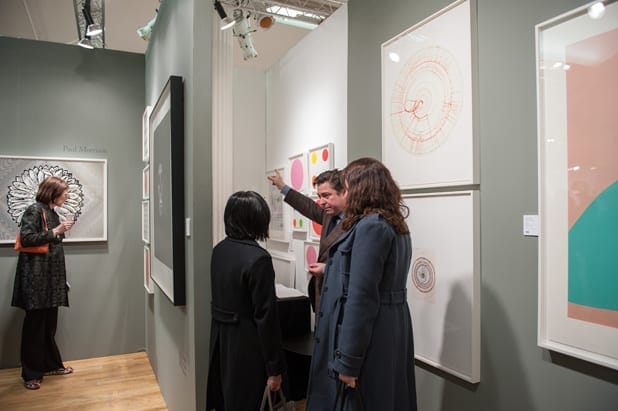 Does the artwork have documentation?
It may seem silly, but all expensive, authentic and professional artwork should have its own documentation. This can be in the form of a signature, previous owners, and mentions in newspapers or awards. All of this information will increase the desirability, the collectibility and the authenticity of the artwork. If you are buying from a gallery, you should also ask them to write down all the information they have on the artwork and get them to sign it. This way, if they were stretching the truth, you have it on record.
Is the price fair?
Nobody can truly know the price of art, because popularity, trends, and fashions constantly change. However, you can estimate. And you are within your rights to question whether the pricing is fair or unfair. Just because of a piece of art is unique doesn't mean it should be expensive, so don't let a seller catch you in that trap. The best way to conclude if the asking price is fair or not is to compare and contrast with others that are similar on the market – both online and in physical form. This will take a bit of time, so don't rush into a decision.
Do I really like it?
Okay, so it's all well and good knowing all of the above – but is there any point buying a piece of art if you don't like it? It's best to visit the artwork a few times before you make a decision to make sure you like it just as much as you did the first time. Try and envisage it in your desired room, and you could even print out a smaller version of it and stick it on your wall just to make sure!
So next time you go to buy a piece of artwork, make sure you've followed all of these steps and are suitably prepared. Don't rush into buying anything, and make sure you have all the information available before handing any money over. If you're still not sure, then there's nothing wrong with getting a second opinion.