[post_page_title]Don't eat the plate![/post_page_title]
We all love pop-tarts right? We used to eat them as kids— strawberry, chocolate, marshmallow, you name it. We're not sure which flavor this is exactly, but we are sure of is that something is up with this picture.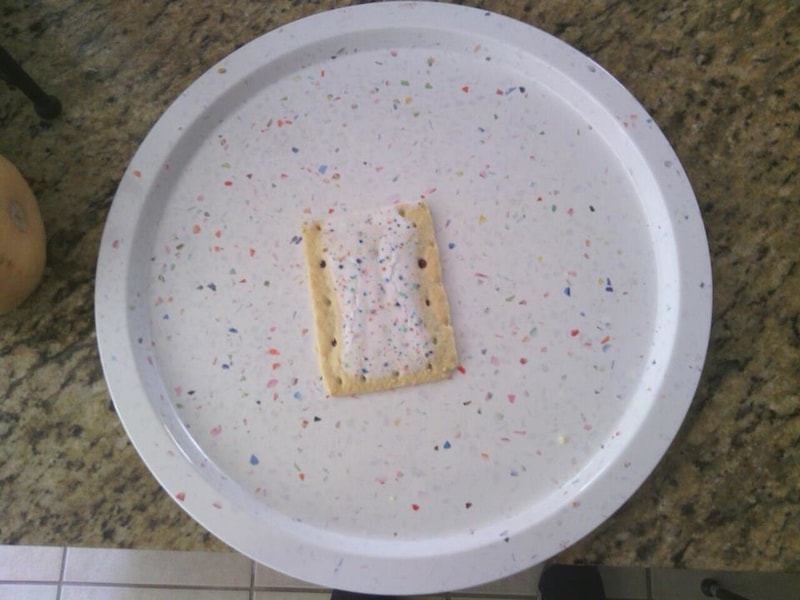 When you look closely, you see that the pop-tart frosting is actually the same pattern as the plate that it's in. That can be very confusing for the kid that's about to eat this. I hope he/she didn't eat part of the plate!
Pages:
Page

1
,
Page

2
,
Page

3
,
Page

4
,
Page

5
,
Page

6
,
Page

7
,
Page

8
,
Page

9
,
Page

10
,
Page

11
,
Page

12
,
Page

13
,
Page

14
,
Page

15
,
Page

16
,
Page

17
,
Page

18
,
Page

19
,
Page

20
,
Page

21
,
Page

22
,
Page

23
,
Page

24
,
Page

25
,
Page

26
,
Page

27
,
Page

28
,
Page

29
,
Page

30
,
Page

31
,
Page

32
,
Page

33
,
Page

34
,
Page

35
,
Page

36
,
Page

37
,
Page

38
,
Page

39