---
Your bathroom is the room in which you clean yourself, so it's pretty important that it is clean to begin with. Of course, due to the nature of some of the activities that happen in a bathroom, it can get pretty grubby and gross fairly easily, and the thought of cleaning it can seem like a mammoth task. Especially all those hairs… -Shudder- Never fear, here are some top tips to make cleaning your bathroom a breeze!
Deep clean your grout
One of the things that can make any bathroom look disgusting is the grout between the tiles. Thankfully, with just a bit of baking soda, bleach, and an old toothbrush, you can get it looking as good as new. This doesn't take too long to do (depending on how many tiles you have) and will really transform your bathroom.
Clean moldy caulking
Another hotbed of gross, mold around your tub can be pretty stubborn. To get rid of it, soak cotton balls in bleach and place them along the caulking overnight. By the morning, it will all be gone – cleaning in your sleep, now that's the dream!
Utilize your jacuzzi tub
If you're lucky enough to have a tub with jets, your cleaning is going to be a little different. Make sure you deep clean the jacuzzi jets with a toothbrush (an old one of course!) and fill your bathtub with a coating of baking soda. Scrub with a damp cloth but don't rinse it. Full the tub with water, add around 3 cups of white wine vinegar and turn on the jets! This will help remove any of the stubborn stains and clean out the jets too. Easy!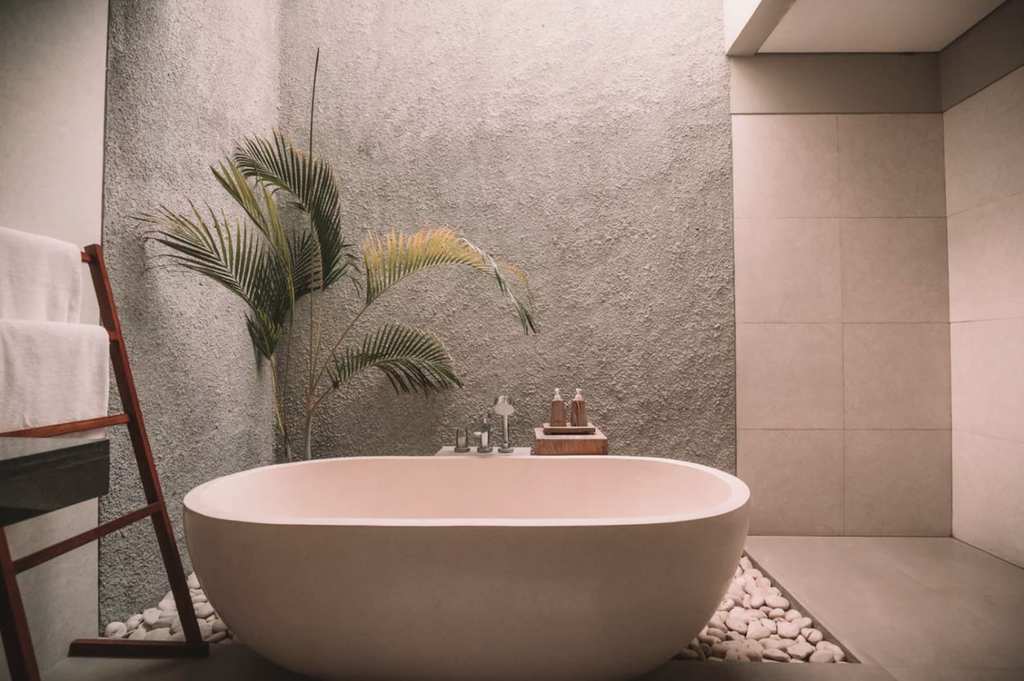 If it's used up, throw it out!
We've all done it; kept a shampoo bottle or bar of soap that's past its best and never gets used, just to move it and find a ring of gunk. Regularly clear out your supplies and try to use a soap caddy. Beware that metal baskets can often rust or leave unsightly marks too, so look at plastic or wooden options.
Don't shell out for pricey toilet cleaners
You don't need an expensive toilet cleaner to make your bowl sparkle – there are other options that you probably already have at home. ¼ cup of mouthwash, left in the bowl for around half an hour before scrubbing and flushing, is a simple way to make the toilet gleam as well as give a pleasant smell. Two antacid tablets, a vitamin C tablet or even one denture tablet, dropped into the bowl and left to dissolve for 20 minutes will also do the trick. Finally, and a little unnervingly, a can of Cola left for around an hour will get rid of any stubborn stains!
Don't forget the ceiling
Your bathroom ceiling is a breeding ground for mildew and grime, but when was the last time you gave it any attention? A simple solution of equal parts water and white vinegar on a sponge mop (and some goggles of course!), will keep your ceiling nice and clean.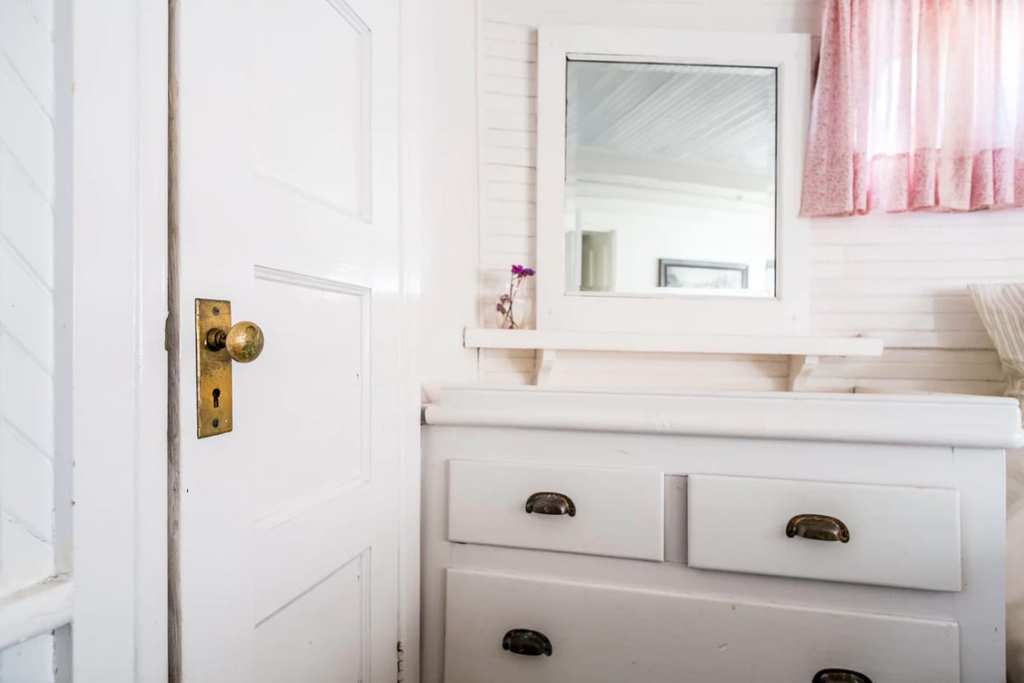 Remove Rust
Rust stains are easy to get and thankfully just as easy to remove, as long as you get a handle on them as soon as possible. Use a bit of toothpaste or turpentine mixed with salt to scrub with a bit of elbow grease to get that rust gone!
If you clean your bathroom often, you hopefully won't have too much to do all at once, and you can keep on top of it. Make your bathroom a place you want to spend time, not a gross palace of germs.