How I Met Your Mother will most likely go down in TV history as one of the most beloved sitcoms ever created. The CBS show that follows a group of close-knit friends in New York City was exactly what we needed to get over the loss of Friends, the longtime NBC sitcom that ended the year prior. However, How I Met Your Mother stood out among other sitcoms, even Friends, for the unique way in which it was written, with a future father narrating to his children the story of how he and their mother found one another.
Over the course of nine seasons and 11 years, fans waited patiently to meet "The Mother" of Ted Mosby's children. Clues were slowly revealed over time, but it wasn't until the series' heart-rending finale that we got to finally see who The Mother really is in one of the most shocking television twists of all time. Along the way, Ted (played by Josh Radnor)kept us guessing, by dating dozens of different potential "mothers."
---
---
With each girl that Ted had a fling with, we were wondered, "Is this the one?" However, most of the time, we were left disappointed and back to square one. Of course, the show wasn't only about Ted meeting his future wife, but about his solid group of incredible BFFs who gave us some major friendship goals. Jason Segel, Cobie Smulders, Neil Patrick Harris, and Alyson Hannigan played Ted's closest friends, who all had personal dilemmas, challenges, and love life problems of their own.
The series received critical acclaim from the very start, and ended up gaining an enormous fan base over the years. The show received a whopping 28 Emmy nominations, winning nine. Alyson Hannigan won a People's Choice Award for her performance, Cobie Smulders earned an EWwy Award (that's not a misspelling, but the Entertainment Weekly television awards), and Neil Patrick Harris won a Critics' Choice Award.
There is no doubt that it wasn't only the show's unique writing style that kept it being successful for so many years, but also the incredibly talented cast. Each and every actor and actress on the show, whether they had a big or small part, played an important role, as part of Ted's touching story.
However, on this list, in particular, we want to focus on the lovely women of the show. These stunning ladies played smart, strong, independent, and funny friends, enemies, girlfriends, wives, fiancés, etc… and the series wouldn't have been as good without them.
So why not take a moment to catch up on what the amazing women of How I Met Your Mother are up to today.
[post_page_title]Cobie Smulders as Robin Scherbatsky[/post_page_title]
The beautiful Cobie Smulders played one of the show's main characters, Robin Scherbatsky. Robin is a pop-star turned journalist turned TV morning talk show host. She is the best friend of Lily and the ex-girlfriend and former roommate to both Ted and Barney. She breaks Ted's heart after she chooses to marry Barney in 2013, which ends in divorce after three years. It is hinted that Robin and Ted reunite in 2030.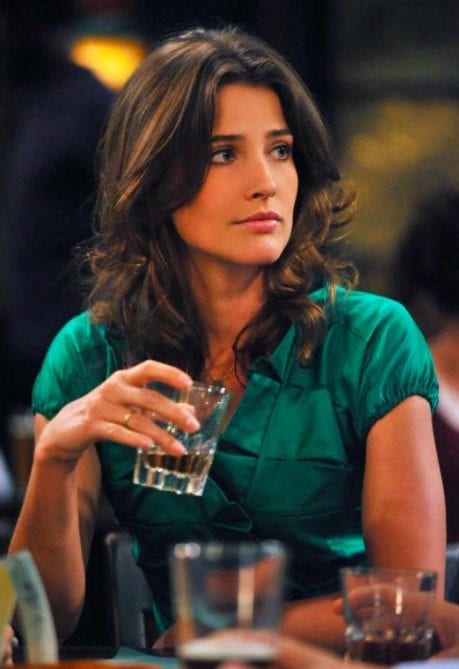 Pages:
Page

1
,
Page

2
,
Page

3
,
Page

4
,
Page

5
,
Page

6
,
Page

7
,
Page

8
,
Page

9
,
Page

10
,
Page

11
,
Page

12
,
Page

13
,
Page

14
,
Page

15
,
Page

16
,
Page

17
,
Page

18
,
Page

19
,
Page

20
,
Page

21
,
Page

22
,
Page

23
,
Page

24
,
Page

25
,
Page

26
,
Page

27
,
Page

28
,
Page

29
,
Page

30
,
Page

31
,
Page

32
,
Page

33
,
Page

34
,
Page

35
,
Page

36
,
Page

37
,
Page

38
,
Page

39
,
Page

40
,
Page

41
,
Page

42
,
Page

43
,
Page

44
,
Page

45
,
Page

46
,
Page

47
,
Page

48
,
Page

49
,
Page

50
,
Page

51
,
Page

52
,
Page

53
,
Page

54
,
Page

55
,
Page

56
,
Page

57
,
Page

58
,
Page

59
,
Page

60