The world of Harry Potter is filled with a handful of talented women who've managed to enchant their way into our hearts. From Hermione Granger, to Luna Lovegood, to Nymphadora Tonks, to any of the other talented ladies, you get the point we're making here.
In the film series, it took some truly talented actresses to bring those awesome characters to life. Here's what they look like when they aren't casting spells at evil wizards, and getting involved in Hogwarts drama. When you see what they're like now, you'll be glad we brought you along for the ride.
[post_page_title]Maggie Smith as Minerva McGonagall[/post_page_title]
Unfortunately, letters from Hogwarts keep getting lost in the mail for Potterheads out there, but that doesn't stop us dreaming of being sorted into Gryffindor House, and being looked after by Gryffindor's stern Head of House, Professor McGonagall.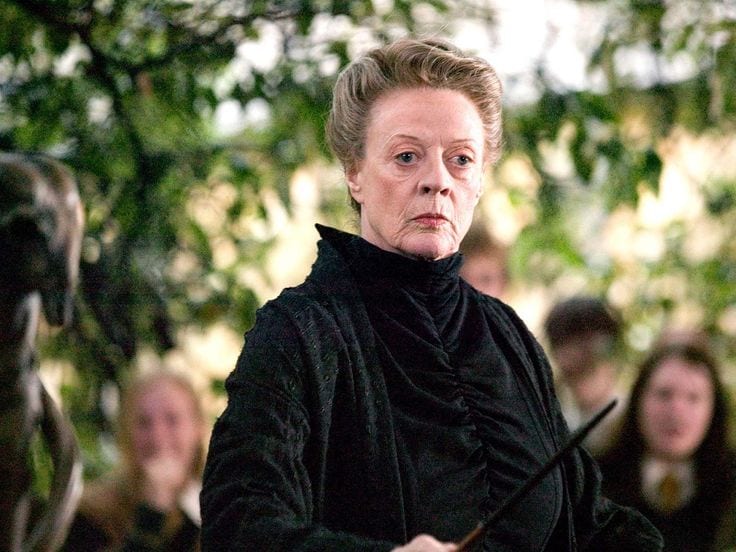 As one of the favorite characters in the franchise, Minerva McGonagall proves how easy it is to be a strong, independent and talented woman in the wizarding world.
[post_page_title]Maggie Smith now [/post_page_title]
Although she will forever be remembered as Minerva McGonagall to those who grew up in the Harry Potter age (Go, go, Gryffindor), Maggie Smith has also formed a lengthy resume during her acting career.
In fact, Maggie has been acting for a whopping six decades and has become one of the most easily recognizable English actresses in the modern world. Over the course of her career, Maggie has appeared in numerous movies and TV shows and is just like her Downton Abbey character in real life.
Pages:
Page

1
,
Page

2
,
Page

3
,
Page

4
,
Page

5
,
Page

6
,
Page

7
,
Page

8
,
Page

9
,
Page

10
,
Page

11
,
Page

12
,
Page

13
,
Page

14
,
Page

15
,
Page

16
,
Page

17
,
Page

18
,
Page

19
,
Page

20
,
Page

21
,
Page

22
,
Page

23
,
Page

24
,
Page

25
,
Page

26
,
Page

27
,
Page

28
,
Page

29
,
Page

30
,
Page

31
,
Page

32
,
Page

33
,
Page

34
,
Page

35
,
Page

36
,
Page

37
,
Page

38
,
Page

39
,
Page

40
,
Page

41
,
Page

42
,
Page

43
,
Page

44
,
Page

45
,
Page

46
,
Page

47
,
Page

48
,
Page

49
,
Page

50
,
Page

51
,
Page

52
,
Page

53