Married… with Children is one of America's most famous sitcoms of all time. The series that focused on the life of former high school football star Al Bundy and his dysfunctional family, was first broadcast on April 5, 1987, and lasted a full 11 seasons, with its finale on June 9, 1997. To this day, it stands as Fox's longest-running live-action sitcom.
The series reached popularity early on, despite it being part of the newly founded network, Fox, which at the time did not reach the entire country. Today, Married… with Children is considered a classic, and is one of Time Magazine's top TV shows of all time. Of course, The talented cast may have had something to do with the show's great success. For many of them, appearing on the show was the start and big break of their acting career.
So, why not take a moment and look back at some of our favorite characters (including those you may have forgotten) and see what they looked like during their school years, before they were famous.
---
---
Ed O'Neill, Katey Sagal, Christina Applegate, and David Faustino made for one highly entertaining, comedic, and at times even realistic family. Although the Bundy clan were often the highlight of the series, there were dozens of incredible guest stars that came by to grace the set over the years, particularly beautiful women. From Denise Richards to Pamela Anderson, some of the most stunning new models and actresses at the time made their first TV appearances by guest starring on Married… with Children, before they were as famous as they are today.
It is often times easy to forget, that even some of our most favorite and loved characters on TV and film, once lived quite normal lives before they reached fame and success. Thinking of the success they had later in life, we can assume that most actors and actresses had an easy time growing up, due to their good looks and talent, it isn't always the case. Yes, some of the stars on this list had it easier than others and grew up in an acting-friendly and privileged family, others had it much tougher, and had to overcome many hurdles and obstacles to get to where they are today.
It is always interesting to look back at old photos of celebrities, before they were rich and famous so that we can be reminded that they are not so different from us after all.
[post_page_title]Ed O'Neill as Al Bundy[/post_page_title]
Before Ed O'Neill was making us laugh out loud on Modern Family as Jay Pritchett, he was making us laugh just as loud on Married… with Children with his portrayal of Al Bundy. Al is Peggy's husband and Kelly and Bud's father. He is a women's shoe salesman at Gary's Shoes and is known for frequently telling stories from his good old high school football days. Although it often seems like he cannot stand his family, he has repeatedly proven that deep down he cares about them very much.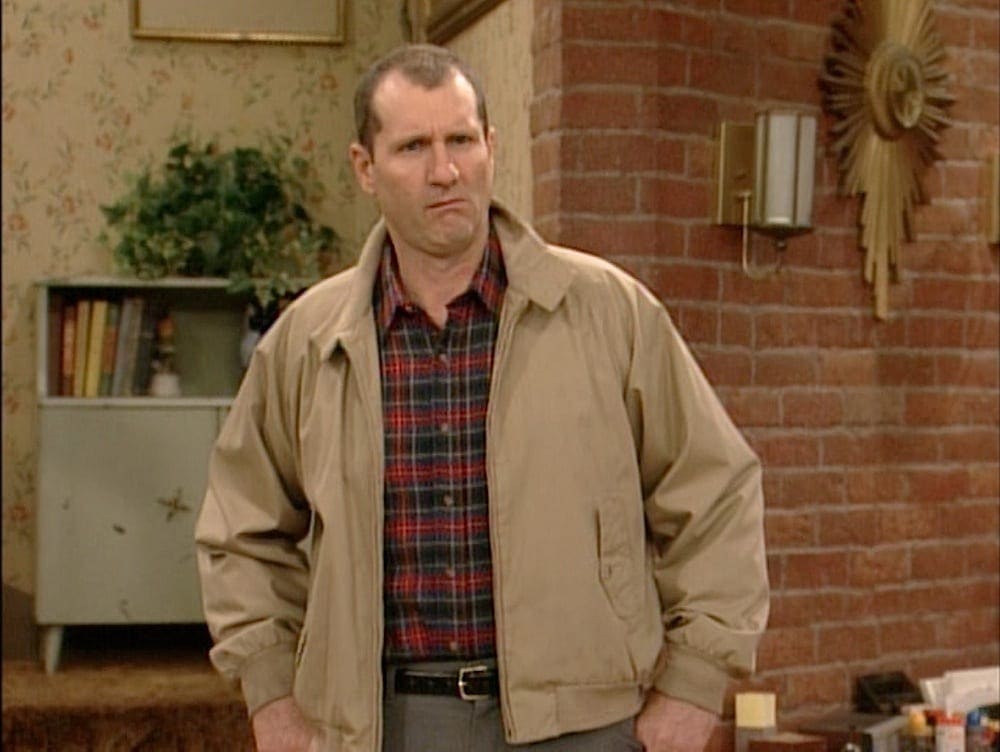 Pages:
Page

1
,
Page

2
,
Page

3
,
Page

4
,
Page

5
,
Page

6
,
Page

7
,
Page

8
,
Page

9
,
Page

10
,
Page

11
,
Page

12
,
Page

13
,
Page

14
,
Page

15
,
Page

16
,
Page

17
,
Page

18
,
Page

19
,
Page

20
,
Page

21
,
Page

22
,
Page

23
,
Page

24
,
Page

25
,
Page

26
,
Page

27
,
Page

28
,
Page

29
,
Page

30
,
Page

31
,
Page

32
,
Page

33
,
Page

34
,
Page

35
,
Page

36
,
Page

37
,
Page

38
,
Page

39
,
Page

40
,
Page

41
,
Page

42
,
Page

43
,
Page

44
,
Page

45
,
Page

46
,
Page

47
,
Page

48
,
Page

49
,
Page

50